The day I threw down the gauntlet and signed us up for the Colorado Marathon, I didn't really give any thought to marathon training on the road once we leave Fountain of Youth.
You're just supposed to run, right? Get those miles in, train, then do the race. That's what normal people do when they live the stationary life. But for those of us who aren't quite normal, those of us who move our homes on wheels all over the place, marathon training gets a little complicated.
A Plan for Marathon Training on the Road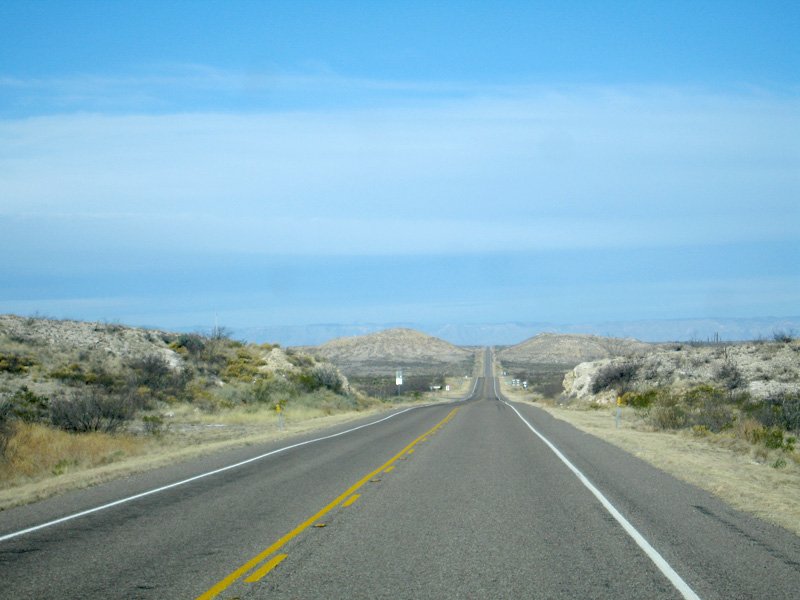 Soon after we committed to the May 5th event, I looked at our marathon training schedule in the Nike Run Club app. Then reality hit. We need to keep up this training, even as we roll to Texas, then finally up to Colorado. Running will go on, even where the lack of road shoulder adds a bit of terror into the workout. And oh yeah, somehow we've got to squeeze in drive time, work and sleep.
But instead of letting this overwhelm me, I came up with an itinerary and training plan. Here's how I hope it will work:
Wednesday March 6 – Thursday March 7: Yuma, Arizona. Total drive time: 1:49.
As soon as we leave FoY, we're moseying across the Mexican border and into the Algodones medical district for two teeth cleanings — an all new experience for us. Almost every RV snowbird we know has done a day trip to Mexico for dental work, with few complaints. A few weeks ago when I learned that cleanings are just $30, I figured we didn't have anything to lose. I'm hoping my talented brother-in-law dentist doesn't disown us!
As for our running, we'll try to get our regularly scheduled 4-5 mile training runs in on these two days. The only obvious place we can run is somewhere near our preferred casino camping spot, the Quechan Casino. Possibly even the freeway frontage road.
Friday March 8: Willcox, Arizona. Total drive time: 4:40.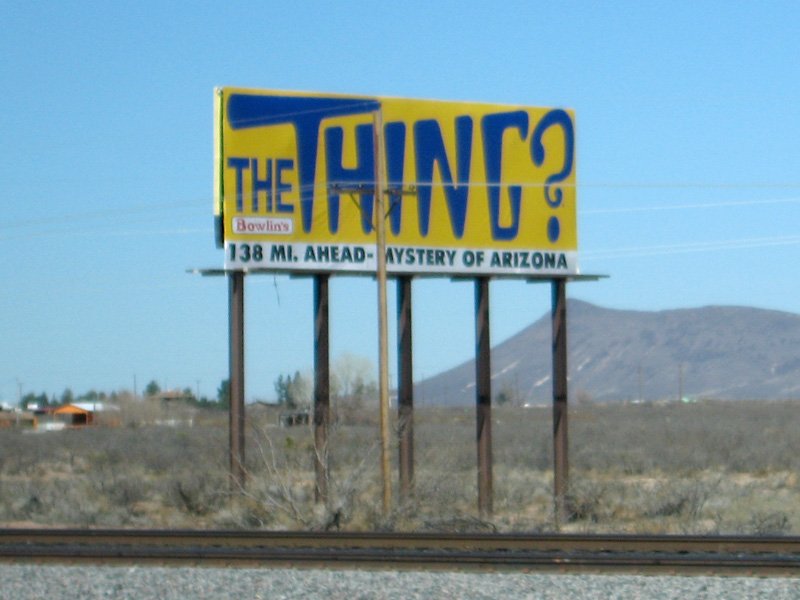 Located near Arizona's most mysterious attraction, The Thing, Willcox is just a small whistlestop town off the interstate with a population of about 3700 people. In looking at my favorite Footpath Route Planner app I can see that we might be able to get a couple of good 5-8 miles runs around town.
Saturday March 9: Van Horn, Texas. Total drive time: 5:13.
On the lonely stretch of Interstate 10 between El Paso and San Antonio you'll find the rural town of Van Horn. Google maps shows plenty of town roads to get in mileage. Squeezing our longest runs in (17.5 miles) shouldn't be a problem, even if we have to do it on the local high school track. Since Van Horn Passport America Parks are a steal, we'll probably spring for full-hookups. There's nothing like a long hot shower after putting in heavy miles.
Sunday March 10: Kerrville, Texas for 14 nights. Total drive time: 5:09.
It's been a few years since we had any kind of physical exams and medical check-ups, so Texas here we come. It's the only state where we can use our mediocre health insurance, and we want to get a clean bill of health before marathon day. We're booked for 14 nights at Kerrville Schreiner Park, a sweet little spot on the Guadalupe River, in a town with lots of running potential.
The last time we were in Kerrville our RV park got evacuated because of a flash flood. I can't say I'm excited about staying at another riverfront campground, but it was the only spot I could find.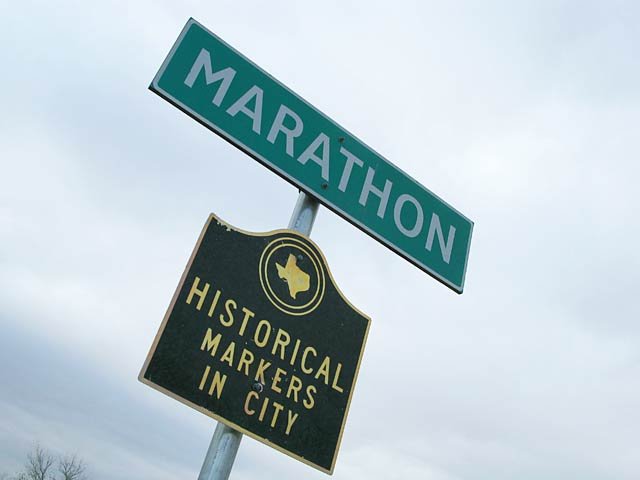 So far, I've only planned our marathon training on the road to Kerrville. Once our stay wraps up there, fitting our training in shouldn't be quite as complicated as we slowly meander on up to Colorado to get re-acclimated to high altitude running. The biggest problem will be finding safe roads with wide shoulders along the way.
If you spot two idiots in Lycra running down the highway, please cheer us on!