Looking for some sunny weather pics in our random galleries after last week's worst RVing weather post, I came across this shot Rene took the first time I drove us across the Golden Gate Bridge in our first rig. That was the last time too…
So I got to thinking – where else would I rather never take the RV again? Having lived in San Francisco, we knew better than to head downtown with the trailer on tow. But even driving through the avenues puts you on 280 South which I will gladly never do again. There was plenty of that back in my commuting days.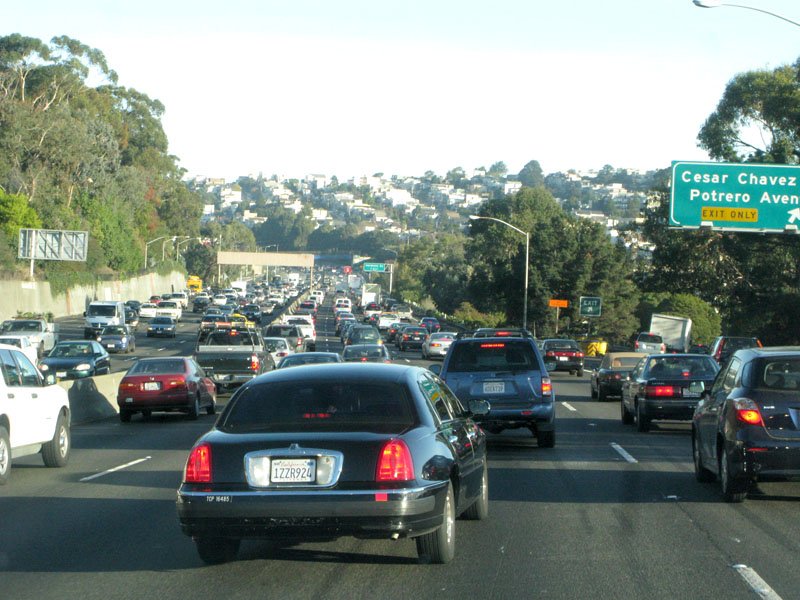 Suffice it to say, I was very happy when the navigator also agreed we never needed to take the trailer to Los Angeles ever again. Driving there in the truck alone is bad enough.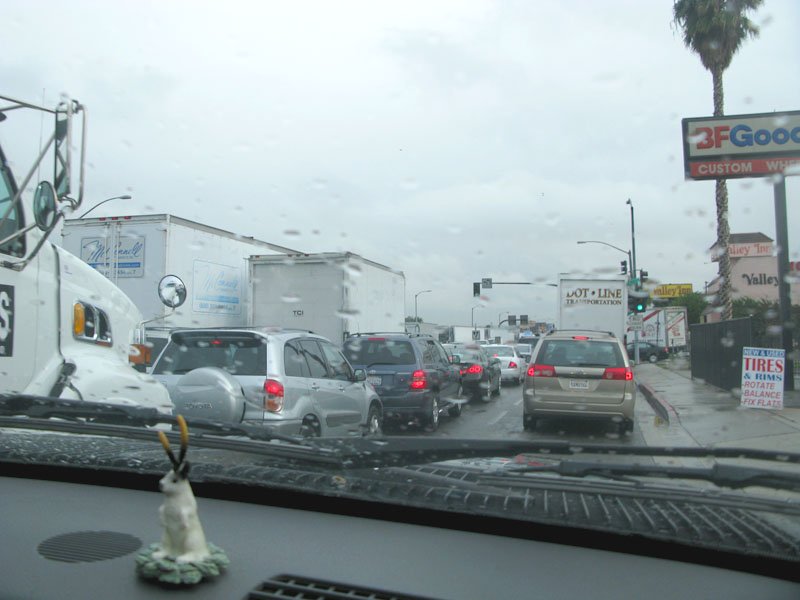 I cannot rule out boondocking behind Bally's ever again, but I do promise I will never get there by driving down the Las Vegas strip at 6:00 p.m. on a Friday night. Ever. Again. We prefer Fremont Street anyway, and have found a few much more convenient approaches to the city of sin.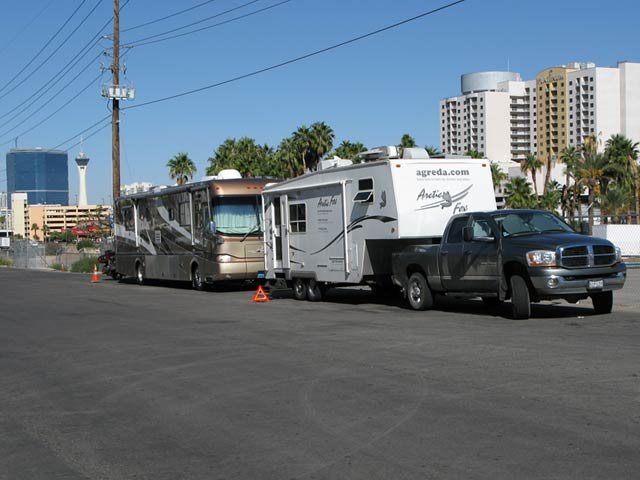 I can easily say we won't be driving over the Hoover Dam ever again. Mainly because through traffic is not allowed over the dam, now that construction is complete on the new bridge bypass. (You have to come back across to catch Highway 93 again.)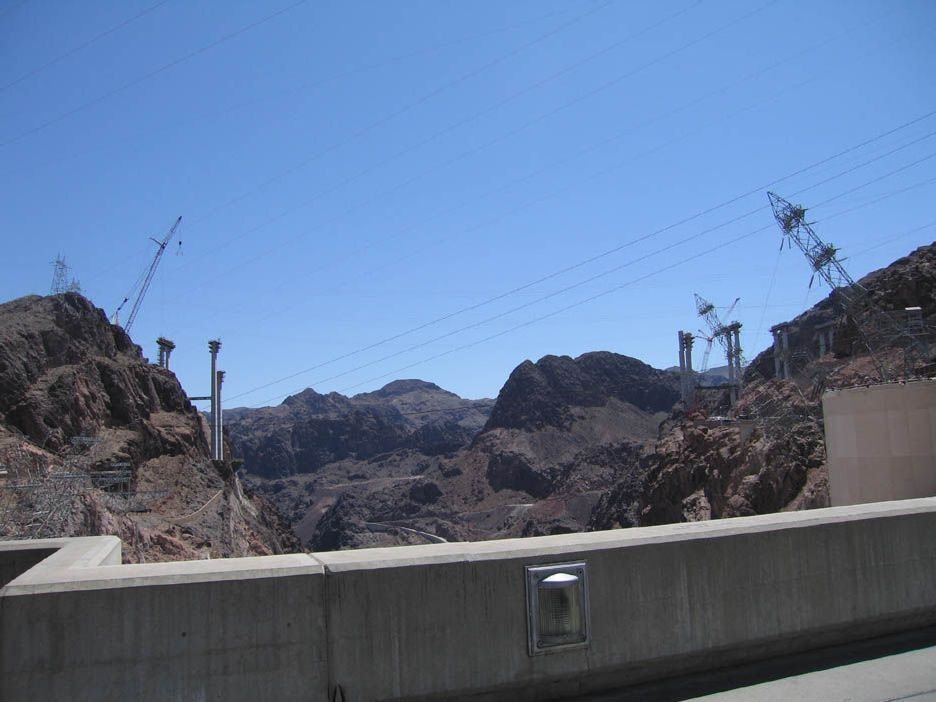 Besides security is dam tight. See what I did there? 😉 It also costs ten bucks, not to mention I still really just don't care much for driving over any high bridges. But there I go digressing… High mountain passes aren't so bad, but I'll never do Vail pass again, at dusk, with a storm coming. By the time we got to the top this time it was dark with blinding sleet and snow!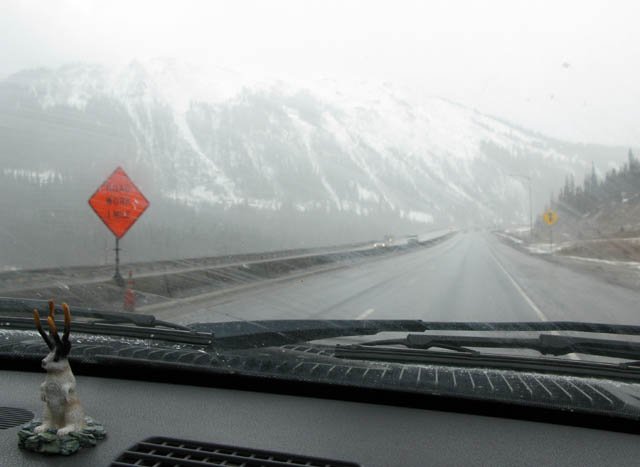 I really prefer wide open highways of the west. Except for one. Highway 190 West through Death Valley can be misleading. The passes are steeper than they look, and heat can easily cause that ding of death we first heard long ago when heading East our first year on the road.
We were dumb enough to think heading West might be better years later. That actually felt worse.
We've spent a lot of driving time on Rocky Mountain highways, but the only time I might consider driving the Million Dollar Highway again, might be if someone gave me a million dollars.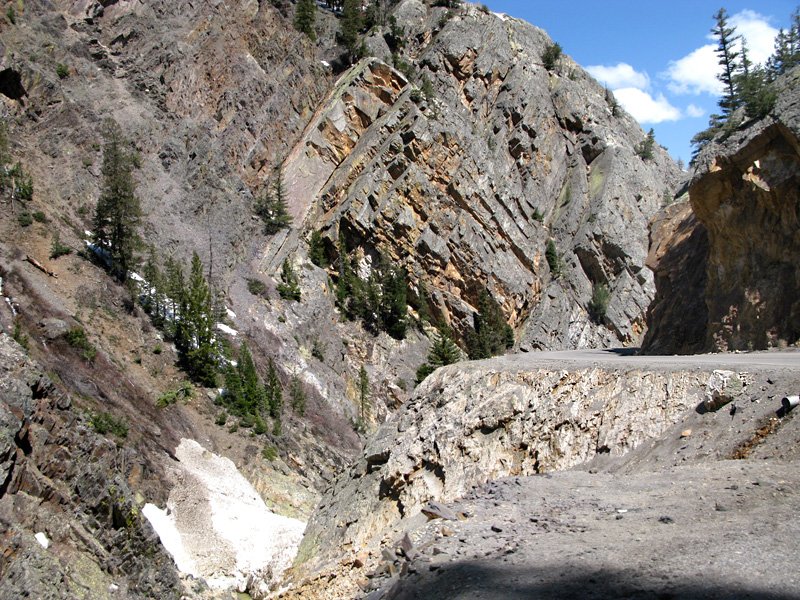 I will forever be grateful we never encountered another large vehicle coming from the other direction that time we drove HWY 550 from Ouray to Silverton, Colorado. Sure, the scenery was beautiful, but there is a reason big rigs (as in tractor-trailer trucks) are not allowed.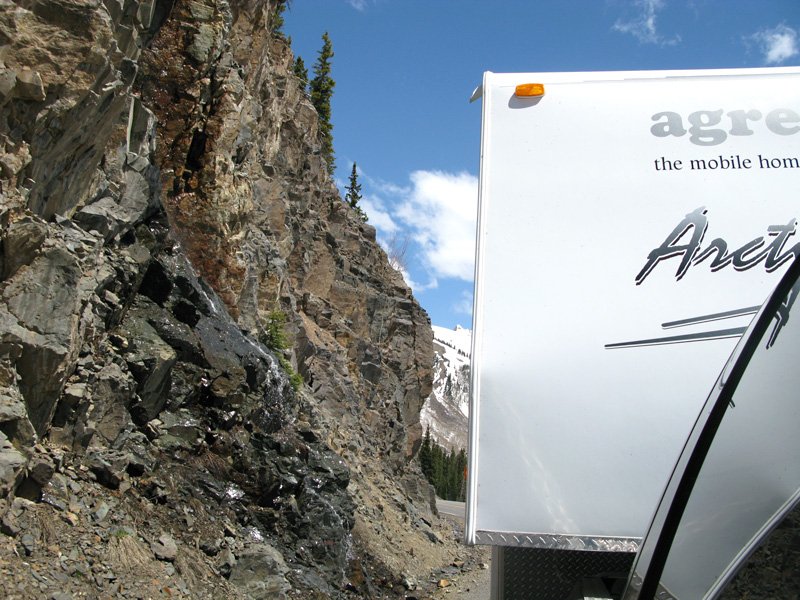 Finally, there is that long strange trip we survived last summer spent RVing the Alaska Highway…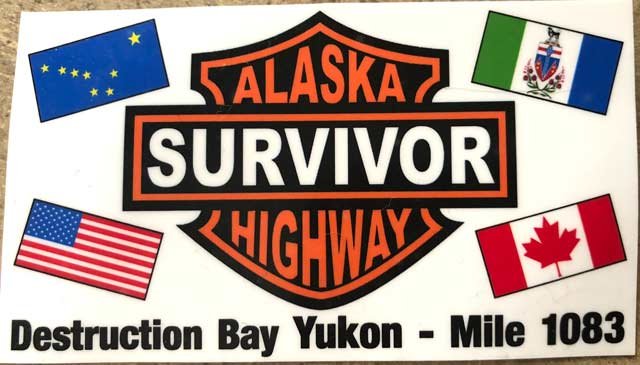 Believe it, I'll gladly drive that again – just not while hauling our home, which the Alcan nearly destroyed somewhere north of Destruction Bay.
What roads have you traveled in your RV that you would rather never drive again?