There's a saying Jim and I try to remember when life gets tough: "Be More Sam." It's in recognition of the inspiring way that our full-timing friend Sam handles life's challenges. Nobody we know rolls with the punches better than he does.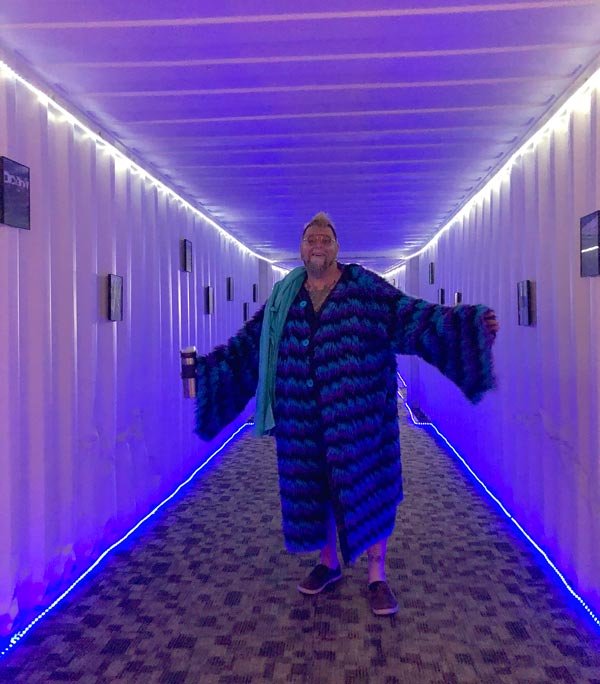 Sam lives life one day at a time. For the most part it works well for him, and he is surrounded by kind people who love him while he leads a life full of adventure. You can't help but adore this man.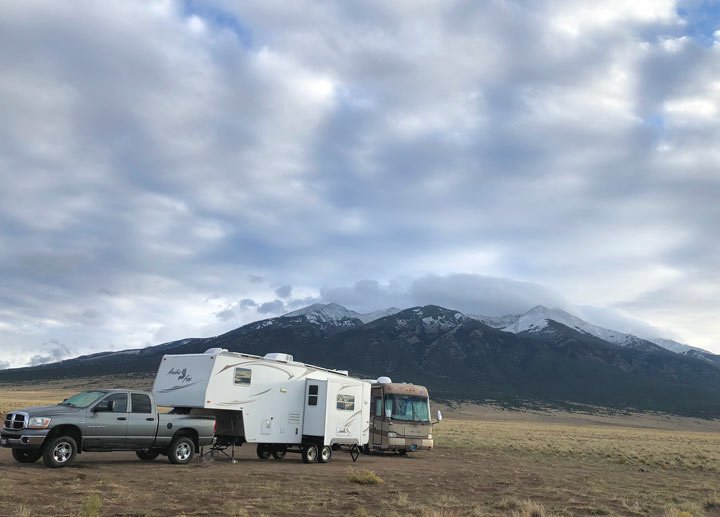 Jim and I tend to take things more seriously than necessary sometimes, and Sam's attitude helps us remember the things that really matter. Like being there to celebrate Sam's birthday a couple of weeks ago.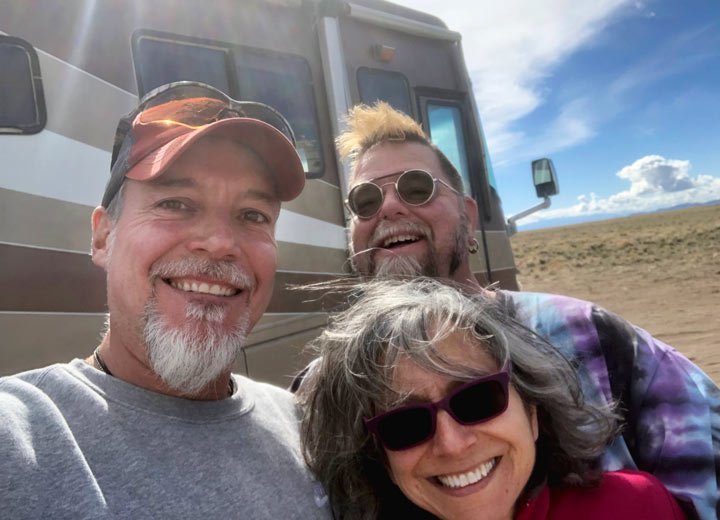 Colorado was getting too cold for our comfort level, and Sam had to keep traveling east. So after meeting in Leadville for a spell, we decided that a hot springs resort would be the perfect place to celebrate another year of Sam and our friendship. What a way to do it, at Colorado's best hot springs campground, Great Sand Dunes Swimming Pool in the San Luis Valley.
Colorado's Best Hot Springs Campground is for Adults Only
Great San Dunes has apparently been around for many years as a family-friendly hot springs pool. Large, open and busy with kids everywhere, it's the kind of hot springs pool we never would have visited in the past. But after learning that the park underwent a huge remodeling, we had to give it try.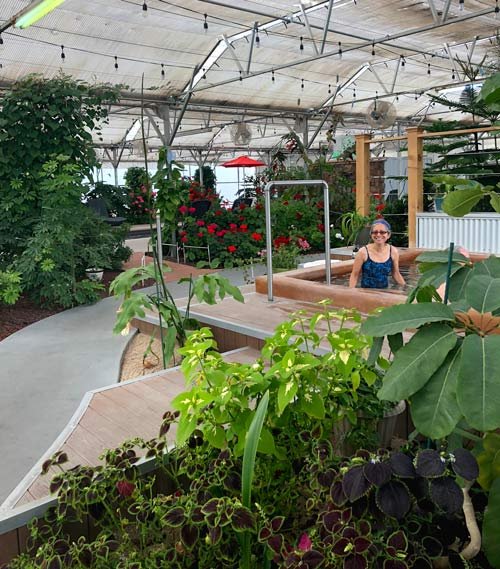 What makes this place so fabulous, is that it's the only hot springs resort we have ever been to that has a totally separate 21-and over section, affectionately known as "The Greenhouse."
And no, it's not green as in Colorado pot green. The Greenhouse used to be a grow house for landscaping plants, until someone got smart and figured out that many more adults would visit and stay a while if they could find respite from the throngs of loud, splashing kids in the main pool.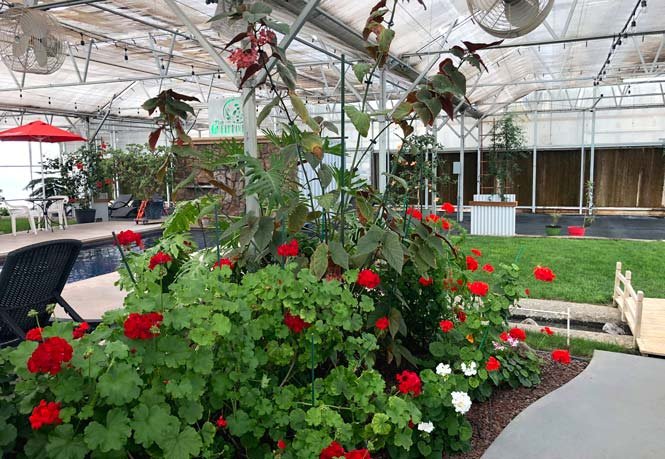 So the green house got converted into one of the most stunning but down-to-earth hot springs soaking facilities we've ever had the pleasure of visiting. Lush plants still grow inside, with each one identified to make your brain that much smarter. There's a cafe with wine and beer, and a dry sauna too.
I didn't take too many photos since I was busy soaking, but just wanted you to know that if you're ever near Alamosa, be sure to stop by this place. The Great Sand Dunes Pool RV park is nothing too special, but sites are big and you can choose from water and electric or boondock for just $20 a night. There's laundry facilities too. Highly recommended any time of year. You just won't find us there during winter, that's for sure.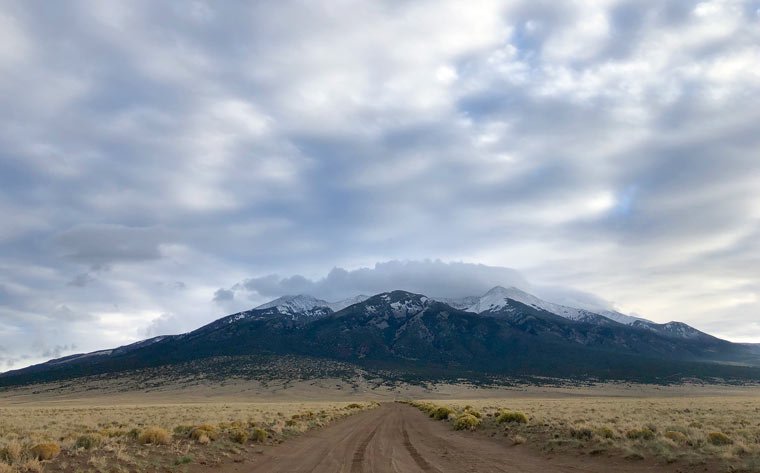 The San Luis Valley used to be a place we blew through while driving up or out of Colorado. We used to think the resort's nearest competitor, Joyful Journey Hot Springs was da bomb, but not anymore. This place blows it away. And in the windy SLV, that's saying something! We'll be back.