When you drive to Alaska, there's really only one big loop that you can follow. When you do, no trip to the North Country is complete without a visit to two landmarks along the way, Jasper and Banff National Parks. But darn! Our hazy, smoky Alaska Highway farewell took place while over 550 forest fires were raging throughout the province.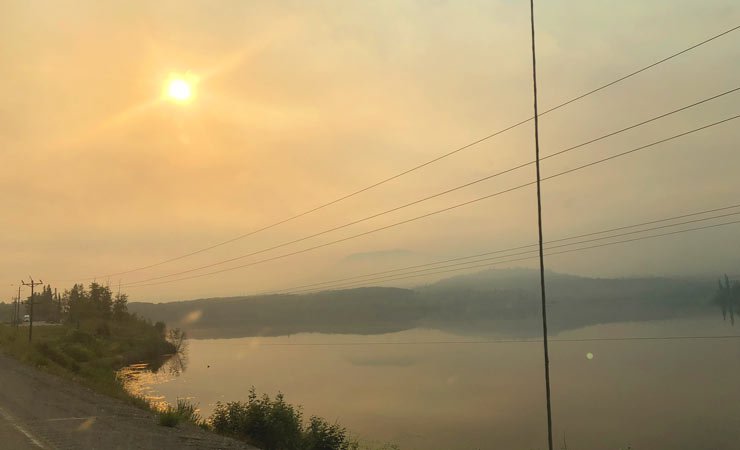 Our Smoky Alaska Highway Ending
I promise this won't be another climate change rant. But the entire time we drove across BC I couldn't help but think "Here's the new normal!" Wherever we went, people in towns across the region were being evacuated. From town to town that we passed through, the CBC kept reporting on the many BC residents who had already lost their homes. Pets and livestock were being left behind, firefighter camps were everywhere and a general sense of uncertainty and chaos was palpable as we meandered over to Jasper.
"I don't remember it being like this when I was growing up," one guy said to us. Of course he didn't. Because climate change wasn't in full swing the way it is now.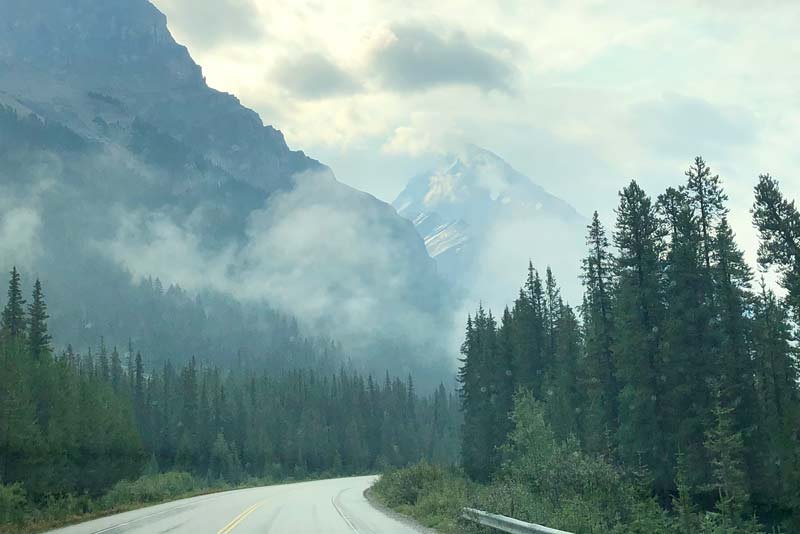 The fires were unavoidable on our route. In one campsite along a lake, we awoke each day to thick smoke blanketing the lake, almost fog-like in its appearance. With forest fires all around us, sleeping at night was a little tough.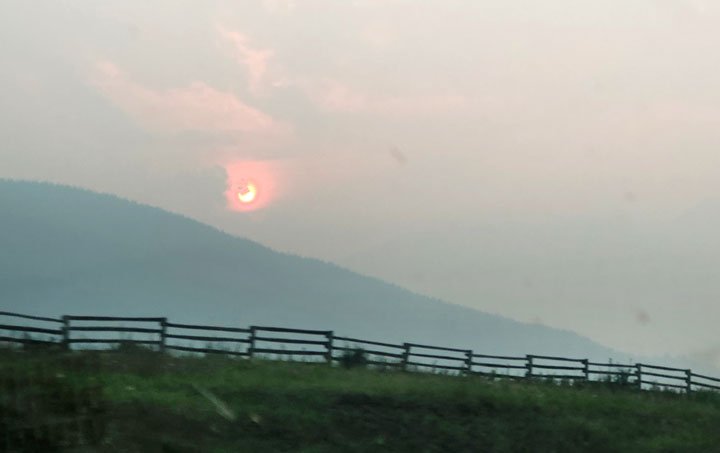 BC is such a beautiful place, but it was hard to make out any of the stunning features under a haze of smoke and thick, gross air quality. Sadly, we drove straight through Jasper and Banff, only stopping once to check out the Athabasca Glacier.
As we headed toward our culinary climax in Nelson, we drove through burning forests on either side of the highway.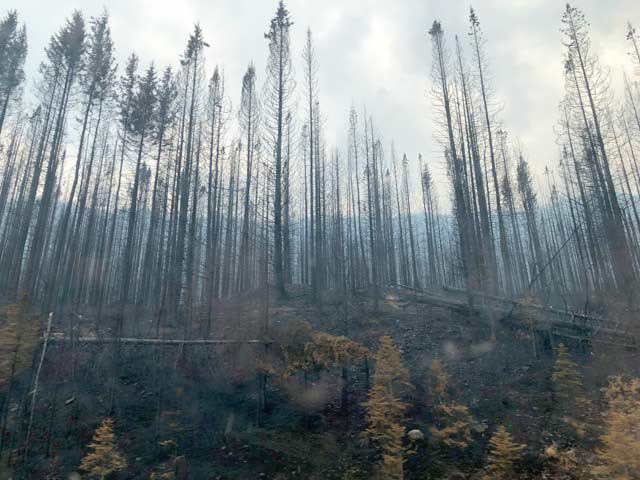 Fires smoldered on either side of us as we drove over the Kootenays to Nelson. Highway travel was unpredictable as roads were closed without much warning whenever flames got too close to traffic. Delays were common as fire fighters worked to keep the fires at bay.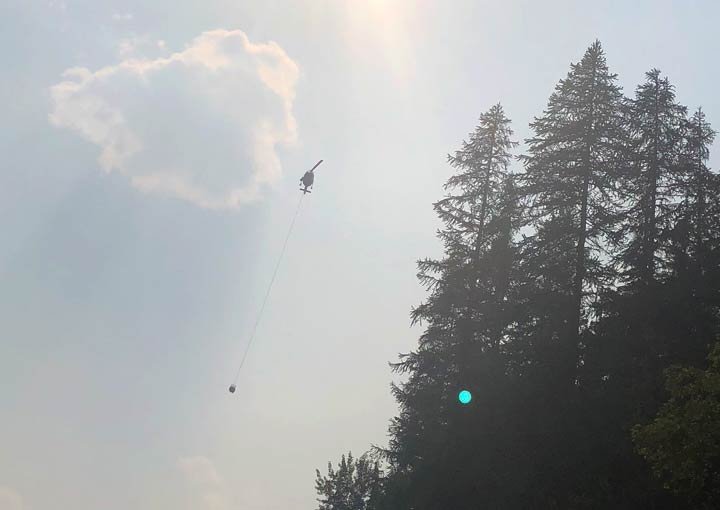 It just made me so sad to think that this is now the way of the world. Will today's kids ever get to enjoy clear blue summer skies and green forests?
Forest fires and smoke knows no borders, and we remained in the thick of it all the way to the U.S. Canadian line and beyond. More about that on Wednesday.