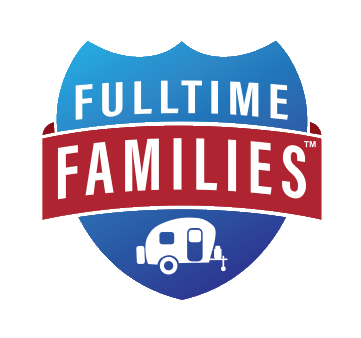 Rene and I recently had the pleasure of being guests on this BlogTalkRadio show hosted by Kimberly and Margie from FullTime Families. These young ladies are a hoot! We had such a fun time on their show we wanted to share the podcast with our readers. Listen to the show below or click the iTunes button to download the podcast for listening offline.
Rene and I join the discussion at about ten minutes into the show, but the hour flies by! We share tips for making a living online, ranging from our various workamping experiences and the websites we manage to how we are helping others start and grow their own home based business.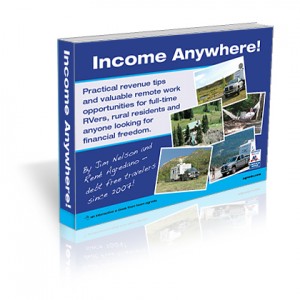 The information we discuss for staying debt free and supporting our RV lifestyle can be found in our home based business e-book Income Anywhere! We even provided a free copy to one lucky winner during the show. You can get your own coupon code to download this resource packed 58-page PDF for less than the cost of a grande mocha, simply by sharing this link to our book.