characters
interesting characters we've met on the road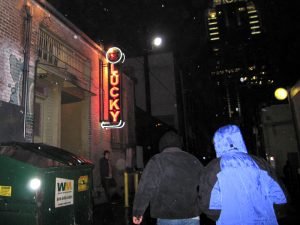 Photos of Five Friday nights from our RV lifestyle galleries over the past 13+ years.
Slab city residents and fulltimers all enjoy peaceful life together with expensive RVs and the less fortunate campers on the slabs of Slab City.
Carlos Medina enchants visitors to el Plaza Portrero at el Santuario de Chimayo with his chile tasting ritual, colorful artwork, and words of wisdom.