If a picture is worth a thousand words, then a video must be worth at least a few photos. So for this week's Friday Five, I'm sharing only a few movies we recently uploaded to our Live Work Dream Youtubes. Did you know we had a Youtube channel? Yeah, and we have a new trailer too.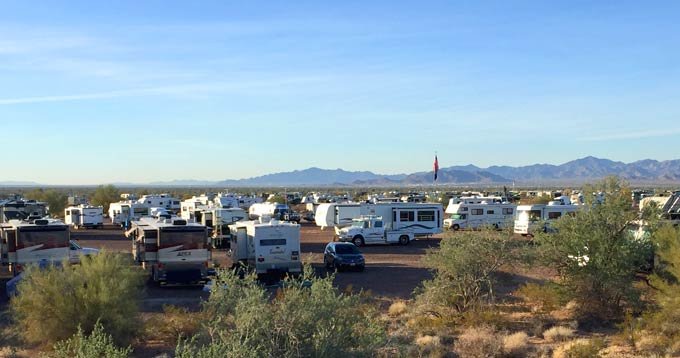 A funny thing happened on the way to an Xscapers convergence at Quartzsite years ago. We were hanging our with the new up and coming crowd of RVing youtubers and wannabe influencers. Influencing was just becoming a thing. Then, one night we were asked, "Oh, are you Youtubers?" The next day another couple asked "Do you have a Youtube channel?" Rene kicked her feet mumbling "Nah…" I had to remind her that we have hundreds of movies on our Youtube channel and have been uploading since 2006. Regardless, we're not making nearly as many movies as we used to. And we do it more for fun than any other reason now. But I digress.
New Youtube Channel Trailer: RVing Is For Everyone Spotlight
I stole this most recent movie we just uploaded to our Youtube channel. Well, that's not quite true. I asked permission first.
Isaac Aaron Media produce this segment of RVing is for Everyone in 2018. The Camping World series featured various couples and families on the road to illustrate how the full-time RVing lifestyle is for Everyone – even if you're not retired! We first shared it after they launched this episode featuring us with Wyatt. It sums up our story so perfectly that we recently added it as the new trailer for our channel.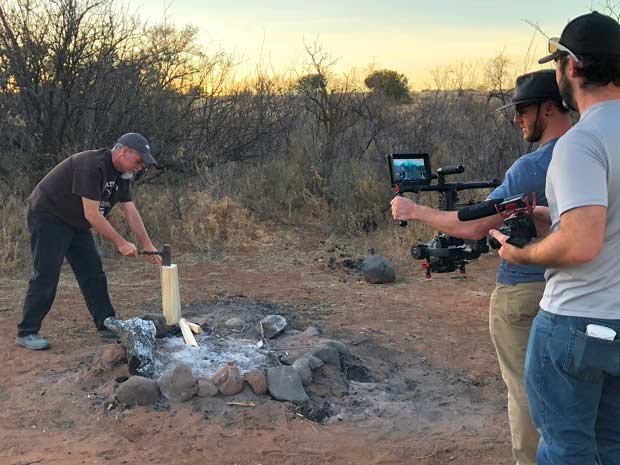 Close Encounters of the Wildlife Kind
I used to spend hours making movies, adding titles, ducking soundtracks. Subsequently, now iMovie does that all for us. As a result, all you do is select a date, create a Memory, add a title, select a tune, hit share. It's that simple. So a simple movie is what you get.
This quick clip is from another morning run out into the Chocolate Mountains gunnery range. I was exploring some new trails we were talking about at that morning's meditation group at the Fountain of Youth. It eventually turned into more of a hike than any sort of run.
A few weeks earlier I had this brief encounter with a small herd of desert deer. Or rather, a herd of rather small deer out in the desert.
This is my first stab at using Adobe Premiere Rush on the iPhone. They didn't seem to mind me much. And I didn't mind them getting in my way. Think they know they've made it onto our Youtube channel.
Yes, we do have a Live Work Dream Youtube channel. We may not be actively uploading product reviews and RV how-tos as often as we used to. But I'm not trying to be any sort of influencer either, and you never know what you might see.
Apparently, we never shared this serene scene uploaded to our Youtube channel a few months ago now. Don't worry, I'm not about to start posting five videos every Friday. We'll get back to the unusual selection of random pics for the usual Friday Five. Or, maybe not so random if you suggest a topic in the comments…