Well it happened again. Full-time RV Christmas is coming full steam ahead. And rather than resist the holiday season, we are celebrating our 16th season full-timing with tons of gratitude for all we have. Especially this great dog of ours. Did I tell you she's the best dog in the world? No, really. She is!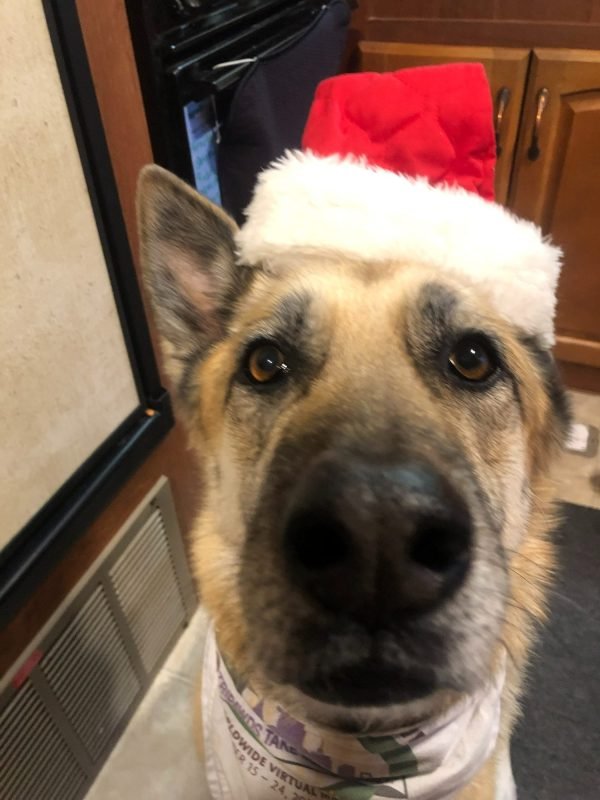 It's hard to believe this is our 8th holiday season at Fountain of Youth.
That number caught me by surprise, but it really shouldn't. All I need to do is step outside the rig on any given day to understand why we keep coming back. You can't argue with this kind of December weather and scenery.
At 100 feet below sea level, this gorgeous spot is almost immune from extreme cold. But some days we do get caught off-guard and have to put on a sweater! Thankfully those frigid temps quickly give way to civilized ones in the low 70s. It's why keep coming back to hunker down here each season.
For me, resistance is futile when it comes to easy RV living in winter. Why fight the freaky climate change weather freezing up the rest of the country? Almost nowhere is safe from this week's horrible temperatures. I hope you're not stuck in them. RV living in snow, ice, and cold weather is not fun.
There was a time when we tempted fate during winter.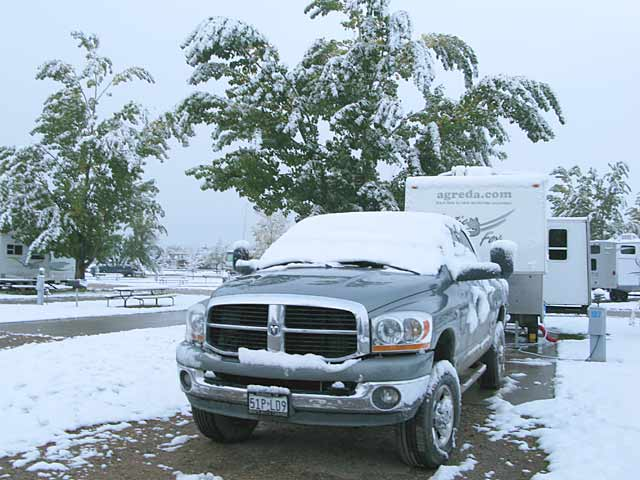 Before FOY, we were constantly moving around, even in winter. After attending my annual L.A. family gathering at Christmas, Jim and I would pack up and go where the wind blows. Heading out in winter was exciting, and it was fun. But after a while, moving around in cold temperatures became exhausting. Hooking up at RV parks with frozen fingers, running the furnace all day, fighting endless humidity inside … it was all such a pain in the ass. Too many winter storms in an RV can take a toll on even the heartiest of nomads.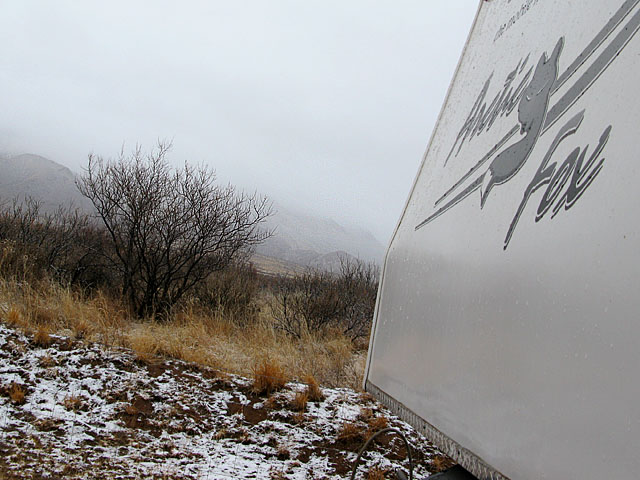 Once we got a taste of easy winter living at FOY, there was no going back for us. Life's hard enough! Why make winter any suckier than it needs to be when you're just not into snow sports or ice fishing? We aren't. So we stay at FOY, and watch the snowmageddon show unfold everywhere else.
This is the first holiday season since 2020 that actually makes me want to celebrate.
The year hasn't been the easiest for us when it comes to our business endeavors. Maybe someday Jim will geek-speak about it here. Meanwhile, even when things have gotten rough, we did our best to not let these challenges get the best of us. Anything less would be an insult to all of the good that we have in our life! So for the first time in a while, the holidays feels like a perfect time to celebrate these gifts. Last weekend we did just that, by being Nellie's chauffeurs in the FOY Annual Holiday Parade. She was such a good sport!
On that note, we hope that you are all having a beautiful holiday wherever you may be. Stay warm, stay safe, stay away from winter stress! When you too grow exhausted from RVing in snow, ice, and freezing rain, you know where to rest your weary bones. Come see us!