Making money in the Gig Economy is a whole new section we added to our nomadic lifestyle guide, Income Anywhere! But what is the Gig Economy? Most people know you can make money with side hustle apps like Uber, Lyft, and Instacart. These are just a few of the many platforms available for earning extra income on your own terms.
For the fourth edition of our workamping guide for full-time RVers, we added a comprehensive Making Money section. Some nomads may not be interested in remote employment, or may not want to start their own business. This is why we provide numerous resources for getting started in the Gig Economy. We prove that no matter your talents or level of expertise, there is an app out there for earning an income from anywhere. But first, we answer the question…
What is the Gig Economy?
Investopedia provides this detailed gig economy definition with driving forces and criticism about this increasingly popular form of remote work. We include a few key take-aways to consider:
The gig economy is based on flexible, temporary, or freelance jobs, often involving connecting with clients or customers through an online platform.
Gig economy platforms can benefit workers, businesses, and consumers by making work more adaptable to the needs of the moment and the demand for flexible lifestyles.
At the same time, the gig economy can have downsides due to the erosion of traditional economic relationships between workers, businesses, and clients.
How the Gig Economy Has Grown
To help readers understand what is the gig economy, and how it has grown in recent years, we start with an explanation from a post-pandemic perspective:
The Gig Economy exploded during COVID-19. Both employees and the self or unemployed are supplementing their income with side-gigs such as driving for Lyft, delivering for Postmates and doing odd jobs via Task Rabbit. But the pandemic has also forced many more people to piece together multiple small, side-jobs to earn enough money to survive. Often referred to as side-hustle work, the gig economy promises the independence and self-determination of self-employment. Whether or not it actually delivers is a question for your local Amazon Flex driver or freelance coder.
– Excerpt from Income Anywhere!
What most readers want to know, however, is how to make money with side hustle apps. Doing our research, we discovered the SideHusl website. And, we confirmed that if you can dream it up, there is likely a job available for you to do as a side-gig. Making money in the Gig Economy can now be done with apps and platforms for anyone.
Gig Economy Apps for Everyone
► Virtual Assistant
► Writer / Transcriber / Proofreader
► Social Media Marketer
► Photographer
► Food Delivery, Personal Shopper
► Telehealth provider
► Delivery Driver (Amazon Flex etc)
► Rideshare Driver (Uber, Lyft)
► RV Transport & Delivery
► Dog Walker / Pet Sitting
► Baby Sitter / Elder Care
► Mover / Handyman
► Product Tester
► Tutor
► Handyman
► Resident Host (airbnb, etc.)
► Storage Host
► Retail Support (secret shopper etc)
► And more…
How to Make Money with Side Hustle Apps
So, what is the Gig Economy app best for you? Check out some of the best gig work apps in these side hustle categories: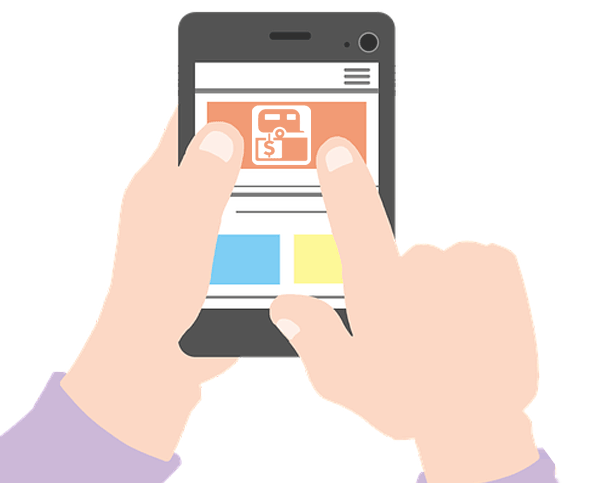 ► Caregiving: Care.com
► Delivery: Postmates (A division of Uber)
► Grocery: Instacart
► Education: Outschool
► Freelance Work: Upwork
► Retail Services: Field Agent
► Pet Services: Rover.com
► Small Jobs: Task Rabbit
► "Handyman" Jobs: Handy
► For Mechanics: Your Mechanic
► Transcription: Rev
► Virtual Assistants: Priority VA
► Nursing: TravelNursing.org
Find numerous gig economy apps in each of these categories and many more in the Making Money section of Income Anywhere!
Gig Economy Rewards and Challenges
Making a living from gig work can be fun and rewarding. Therefore, if you work at it hard enough, you may develop a reliable source of income. Do not expect gig work, however, to pay the bills and help you save for retirement as well as running your own business, unless you treat it like one. Consider the following before giving up your current career path or steady job to only work side gigs.
Manage your gigs like running a business. You may be your own boss, but you're also responsible for paying your own taxes. If you don't set aside enough of your earnings, you may be in for a big surprise come tax time!
Open a business bank account. Don't combine your personal and business finances. Upgrade your bookkeeping with tools like FreshBooks or QuickBooks to keep business related income and expenses organized and easily accessible.
Don't put all you eggs in one basket. Gig work doesn't guarantee any fixed number of hours per week, and rarely guarantees a set pay rate. It's best not to rely on one gig income source. Instead, create multiple income streams for yourself by doing different gigs.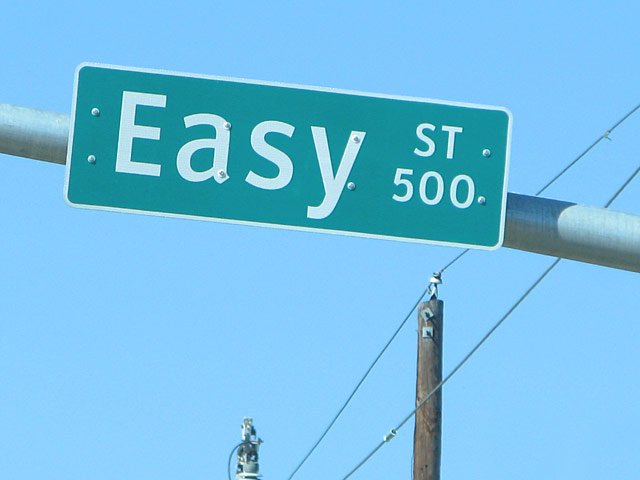 What the Gig Economy is Not
You may make money with side hustle apps in the gig economy. But this is not your ticket to ride down Easy Street. To make it work full-time, you may need to juggle many different jobs. And beware of side hustles gigs that promise "Easy Cash". With many side gigs, you might end up earning less than minimum wage after accounting for your expenses. Participating in some ride-share driving or vehicle renting platforms may even put your own personal assets at risk.
With some gig economy platforms, you may also have to pay upfront fees for unnecessary services. Always be sure to read the fine print. Some companies have the contractual right to take your accumulated wages, and have a history of doing so.
So, what is the Gig Economy? Sure, it is one way to take charge of your own income. But we learned early on that the best way to support your nomadic lifestyle is to develop multiple revenue streams. That's why the Making Money chapter is just one section of our full-time RVing handbook. Get the book in your favorite format to learn more about workamping, talent marketplaces, blogging and selling online, self-publishing, or starting your own remote business with Income Anywhere!