It's been a crazy couple weeks here, and we have some big news to announce soon…a couple things actually So, I'll keep this short with a few Tucson Marathon photos and a short finish line video featuring our results. Yes, another marathon. Another 26.2 miles, with many more run while training over the past few months.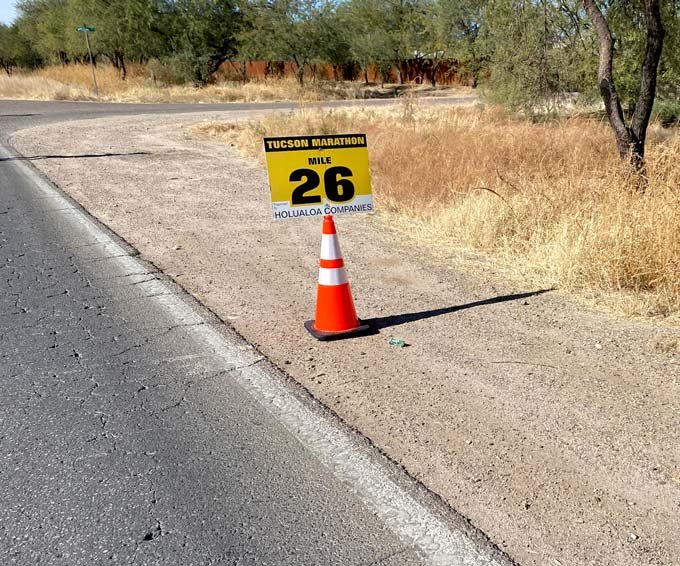 If you're new to Live Work Dream, it was Rene who had the idea to run our first marathon in 2018. Since then we've run a few on our own, because most were shut down due to COVID. And for good reason.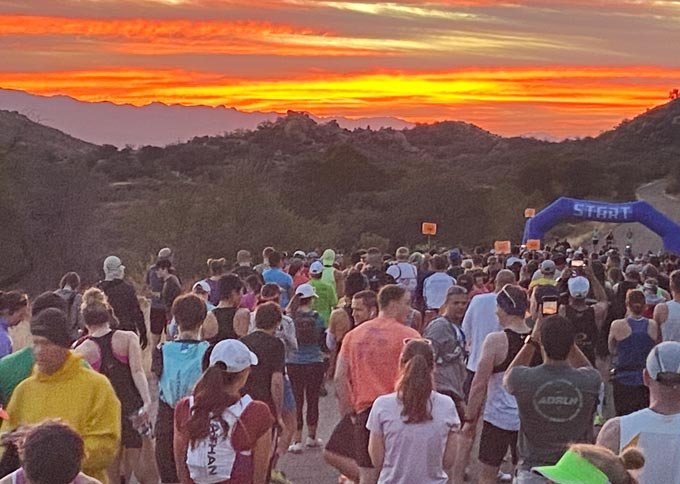 We didn't exactly feel great about riding a bus full of runners for 40 minutes to the starting line outside of town. Especially considering we boarded around 5:30 a.m. With a nearly full bus ready to take off, we waited for the next one, to sit in the front row. When the driver missed the big "BUSSES" sign indicating the way to the starting line, I'm glad I spoke up. Granted, it was dark at 5:30, but why they didn't give the drivers maps I'll never understand.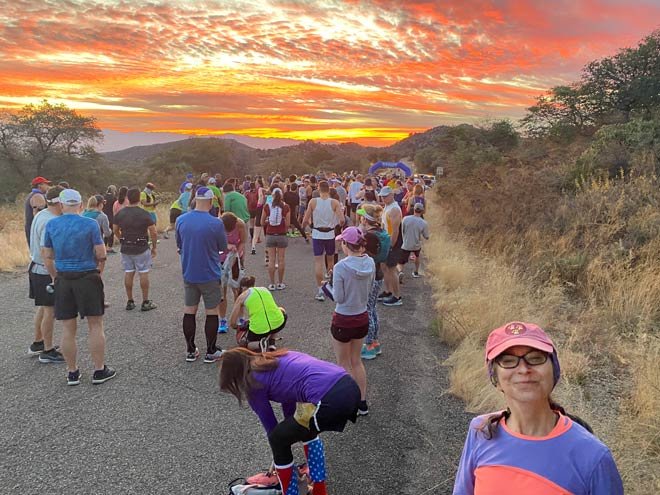 Anyway, to be quite honest, I didn't take this marathon very seriously. You may be able to tell from my time. I only wanted to finish before they shut the course down, without seriously hurting myself.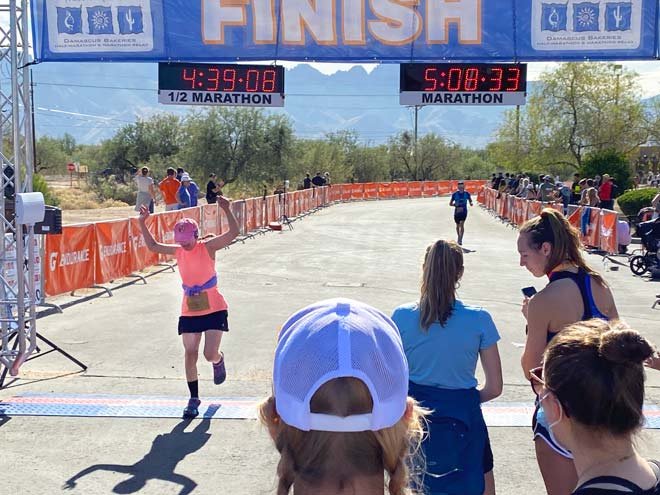 Mission accomplished! Sort of…the Tucson marathon was almost entirely downhill. That's not a bad thing, but the grade did have us both hurting for a few days.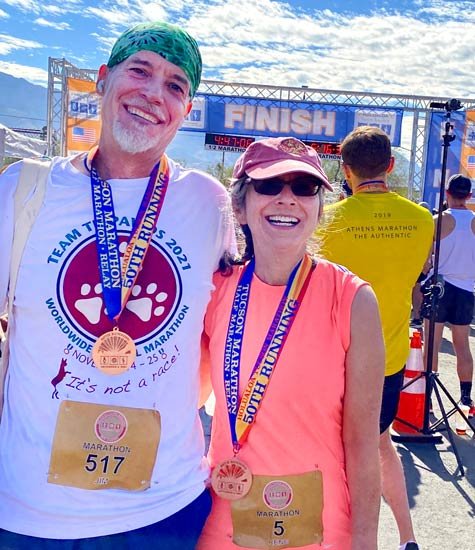 After one pit stop, I noticed Rene had pulled ahead of me. I didn't want to push myself to hard to catch up, so I kept her in sight. And then she kept pulling away in front of me, so catching up wasn't really an option anyway. I eventually passed her after the last aid station, but she wasn't far behind…
2021 Tucson Marathon Finish Line Video
We nearly crossed the finish line together! And we did cross the starting line of Arizona's Oldest Running Marathon, hand in hand. How cute is that? 😛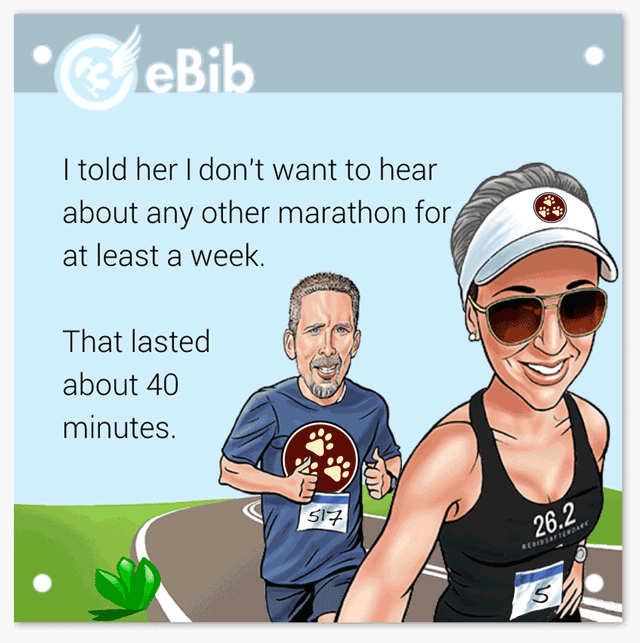 I didn't want to hear about training for any other marathon for at least a week or two. That lasted about 40 minutes. 🙂 And now we're back in training mode once again. Rene has not set her sights on any specific date for the next race…yet. But we are determined to start working on our pace. She mentioned we would do shorter, faster races in between the marathons. I keep telling her, it's not a race!
Interested in hearing what that big news may be? Subscribe here to be notified of all upcoming Live Work Dream blog posts.