And now, back to our regularly scheduled Friday Five…Hay!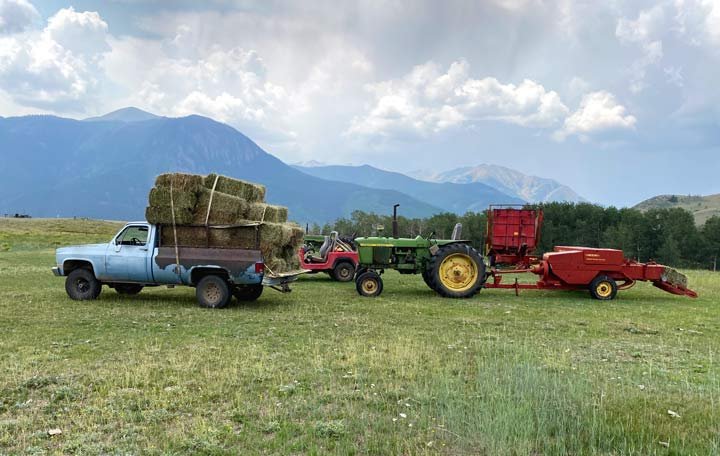 This is a totally random selection of five recent pics from the hundreds of photos awaiting upload to our Live Work Dream Galleries. I promise.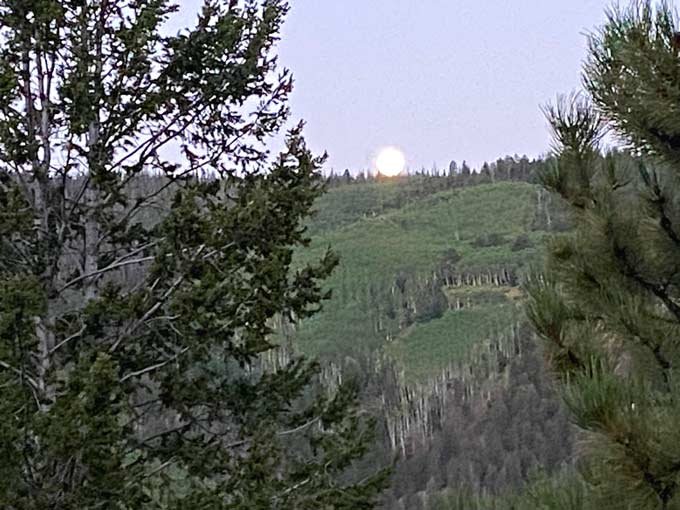 We've now been workamping for nearly two months again, this year at Vickers Ranch. We've seen the moon set a few times from the upper ranch. And I've finally made some time on my "days off" to get some of our own work done.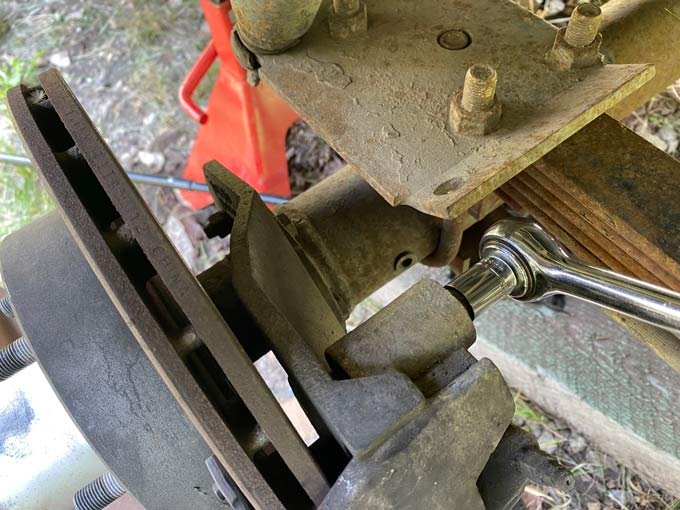 Remind me to tell you about the haying, replacing our truck and trailer disc brake pads, logging vs. wood cutting, the lake expansion, mice abatement, and much more. Not to mention that time Larry said, "Let's go over there…"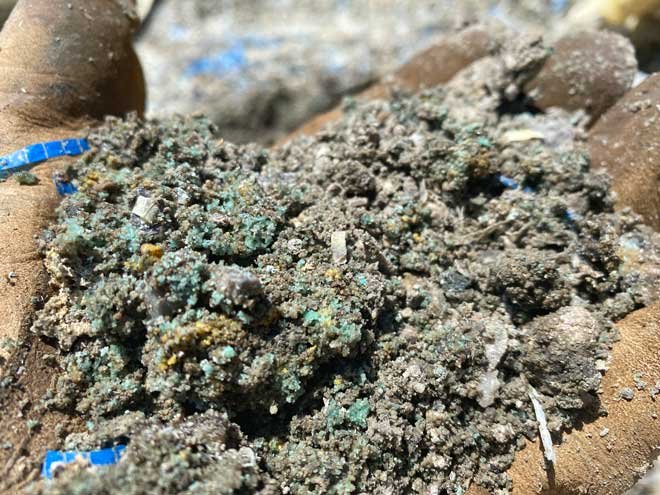 And then there was this shot…and yes, it was picked randomly!
I saw this Live Work Dream reflection sitting at the desk I built from pine we milled up hear on the ranch. Soon, I'll be sitting at my desk many more hours each day! Subscribe here to get caught up on the many posts and videos coming soon about another year workamping at Vickers Ranch.