We love to eat local, shop local and meet locals wherever we travel, so the Harvest Hosts overnight RV parking club has intrigued us for a while. Last week we had the chance to take a complimentary membership on a test drive here in Washington. Here's what we discovered:
Is Harvest Hosts Worth the Money?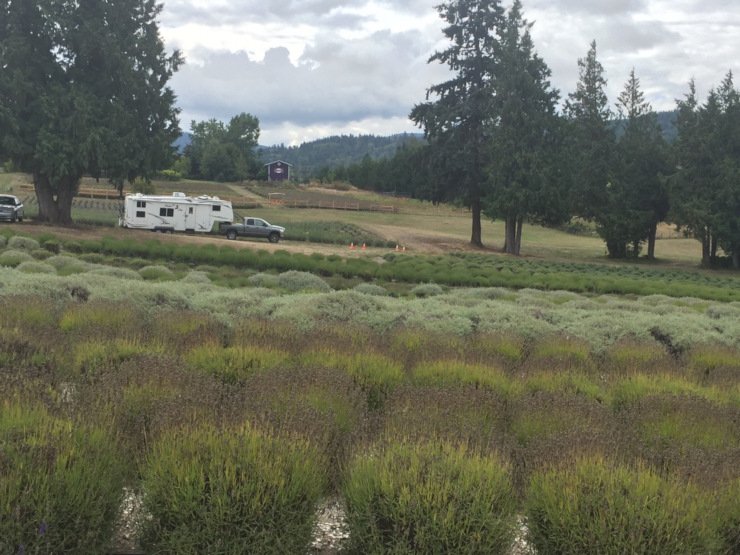 The RV life has tons of clubs you can join, which makes it hard to know which ones to spend your money on. Jim and I always aim for the practical ones that offer immediate cost-savings and sometimes affiliate bonuses. For several years we have been members of Escapees, Boondockers Welcome, Passport America, and now, we've added Harvest Hosts to the mix.
What makes Harvest Hosts a great club?
The most practical reason to join is that it's another way to save money on overnight parking. The $79 yearly fee pays for itself with just a few stops at any of their 800+ farms, breweries, wineries and other ag-centric businesses with huge spaces for self-contained RVing guests.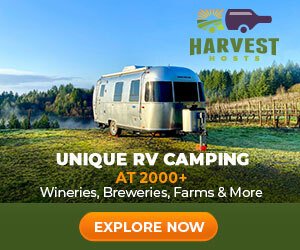 Would we have paid those dues if we hadn't been comped a membership by the company? At some point, definitely. I just wish we would have been enjoying this club's benefits much sooner. We've traveled tons during the last two years and it would have paid for itself many times over.
We first learned about Harvest Hosts a few years ago at Quartzsite. But I'm a frugal gal, and looking further into it wasn't a priority. Too bad I didn't. I would have learned that:
The annual Harvest Hosts membership has a no-risk, money-back guarantee.
Harvest Host Locations include free overnight RV parking spots that are not advertised anywhere else.
About 80% of hosts can accommodate big rigs.
Harvest Hosts memberships help out small businesses by introducing their products and way of life to enthusiastic travelers like us.
By supporting these small businesses with our purchases, everyone wins!
To keep host locations from looking like Hooverville, the membership is limited to self-contained, hard-sided RVs only. Only members with on-board cooking facilities, holding tanks and bathroom facilities can join. It also excludes tents, vans, and campers / trailers with pop-outs.
Here's what happened at our first Harvest Hosts overnight RV parking stay in Sequim, Washington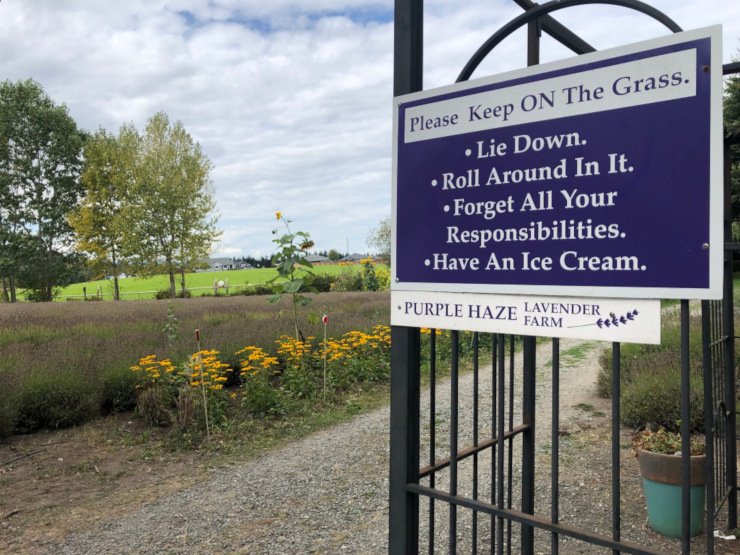 Have you ever met anyone who doesn't like the scent of real lavender? Not the sickly sweet one in cheap aerosol air fresheners, but the real plants that grow from soil. I dig it! So when the Harvest Hosts app revealed that that the Purple Haze Lavender Farm in Sequim is a member business, we jumped at the chance to see it.
The farm is located in a great town we've always wanted to re-visit and all it took was a phone call to ask staff for permission to park overnight. We arrived at the same time as another Harvest Hosts member, and both of us found great parking with tons of elbow room in a wide-open field adjoining the store. The bucolic setting was so peaceful, we couldn't have asked for a better place to stay for our first Harvest Hosts experience.
Add this club to your frugal RVing toolkit
I'll be the first to admit that a $79 annual fee sounds like a lot of money. But when you consider the cost of staying at boring RV parks, bright and noisy casinos, or the risk of stealth camping in big box parking lots, that fee is nothing in comparison to a good night's sleep and peace of mind. With more free campsites closing down every year, joining Harvest Hosts makes sense.
About the only downside is that many Harvest Hosts' locations are located off-the-beaten path. Which makes sense, since that's where ag happens. So if you don't find yourself on blue highways and backroads, this club may not be for you.
But if you try to stay off interstates and seek out locally produced food, merchandise and other regional attractions as much as we do, then it absolutely pays to add Harvest Hosts to your frugal RVing toolkit. We'll never be without it again.

Check out Harvest Hosts for more fun overnight stops. Or find Harvest Host locations near you!