The full-time RVing lifestyle brings so many great people into our universe. Nancy Raimondi was one of them.
I met her about ten years ago, when she and her husband Larry walked into the clubhouse at Escapees' Rainbow's End headquarters in Livingston. Her bright smile and cheerful personality filled the room and along with Larry's enthusiastic New England-twinged greeting, I instantly knew they were our kinda people.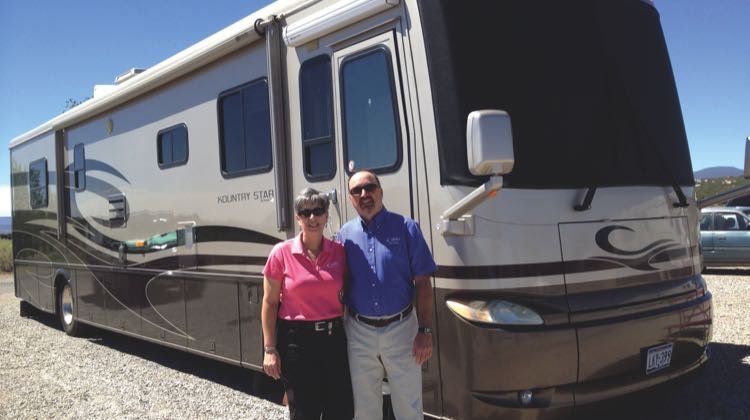 We were all there to talk about medical plans with a health insurance broker. Like Jim and I, Nancy and Larry were too young for Medicare at the time and needed to know our options for staying covered while on the road.
After chatting with them for a bit, I learned that they were nomads way before the nomad life was hip. Larry and Nancy hit the road in 1998 at the age of 43. It was all her idea to take a sabbatical from their careers in medicine. The goal twas to vagabond around in search of great rock climbing spots and awesome wilderness, but it didn't take long for them to make it permanent.
They tried their hand at all the usual ways to make money as full-time RVers, from workamping to Christmas tree sales. When they wisely realized that those gigs weren't going to set them up for retirement, they found their groove in 2001 as a sales team for AGS Publications, the nation's oldest publisher of campground site maps. Nancy and Larry became one of AGS' all-time greatest sales teams and were so good at it, they were able to take an early retirement when they hit their 60s.
Way before they retired, I was inspired. At the time, Jim and I were still fumbling around for a way to make money on the road, and the uncertainty of our situation weighed heavy on my mind. There were many moments when I inwardly doubted our ability to keep traveling. I often wondered if doing it was shortchanging ourselves of a decent retirement. Our income had dropped so much since we hit the road and I worried that our choice to travel was a bad idea.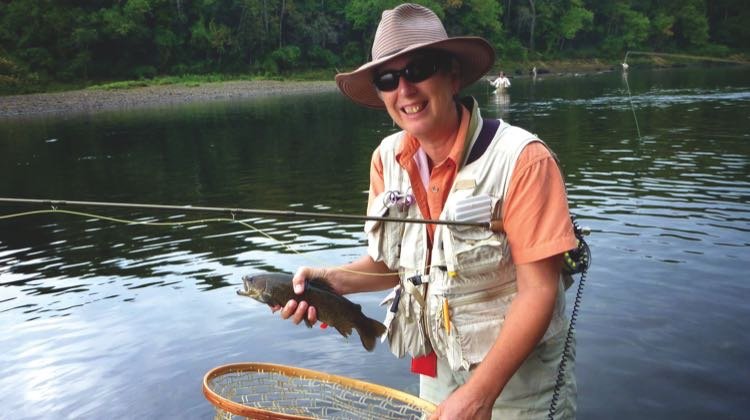 But then this exuberant nomad couple walked into the room. And it didn't take long for them to show us that it IS possible to follow your wanderlust and make enough money to support yourself now, and in the future. They proved that as long as you put your heart into something you enjoy doing, and make smart decisions with the money it provides, you can live this wandering life without ending up in the poorhouse.
Nancy and Larry refused to wait for some day. They followed their bliss, and with careful planning and hard work with AGS, they reaped the rewards of the full-timing lifestyle while they were young and healthy. From their rock climbing days to their "geezer backpacking" overlanding journeys, their finely tuned work-life balance is what Jim and I strive to achieve.
My heart shattered when Nancy died last month. After a hard-fought multi-year battle to tame the cancer that put their travels on hiatus, her spirit was ready to fly. Once again we're all left wondering why the good die young.
She left her beloved Larry and this world too soon, but not without leaving a legacy to all of the people she touched, myself included. Because of this adventurous woman, I'm more confident with the choice Jim and I made to stay on the road. She was such a kind, compassionate and spirited human being, and I will never forget her.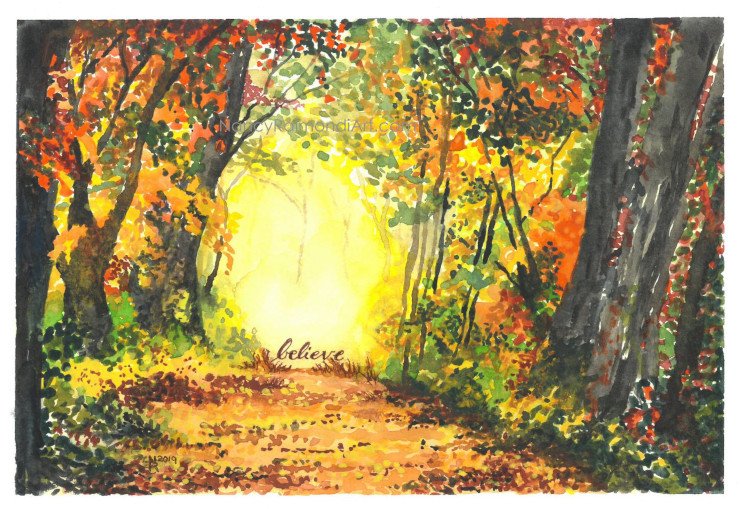 Nancy's inner artist blossomed while she was undergoing cancer treatment. I think you'll love her work as much as I do. Proceeds are going to the Leukemia, Lymphoma Society and CaringBridge so check it out and share her legacy with your friends and family.