Got a great idea for starting a location independent business? Do yourself a favor, read: Will It Fly? Pat Flynn's book will save you time and money by helping you determine if your passion will ever get off the ground. Better yet, read Will It Fly? … for Free!
Shortly after Pat launched this book, I was gifted a copy of Will It Fly? As full-time RVers, space comes at a minimum, so it is time to clear out the bookshelf. Rene has been trying to leave the book at any RV park lending library for months now. I insist it go to someone who will put it to use. So here's your chance to get an autographed copy for free.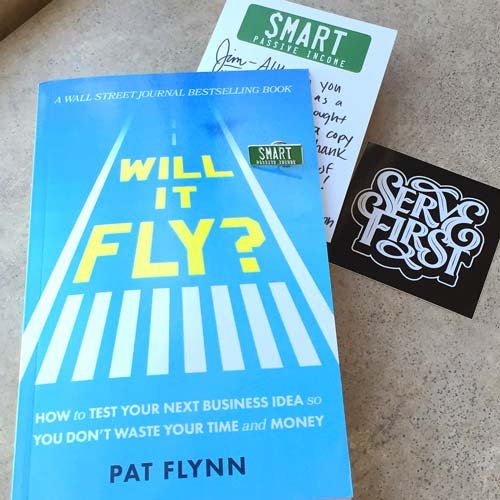 NOTE: This contest has ended. Read Will It Fly? anyway…you won't regret it!
The very next person who downloads our e-book Income Anywhere! will receive this free copy of Will It Fly?
Purchase our remote income and workamping handbook and we'll send you Pat's fundamental startup business book. It's that simple!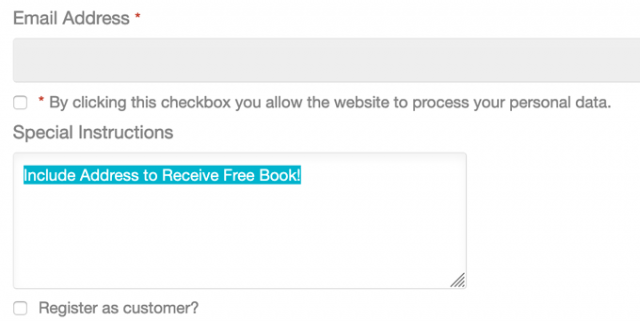 Be sure to include your mailing address in the Special Instructions when you buy Income Anywhere! to receive this free gift.
Why read Will It Fly?
Will It Fly? Is much more than your stereotypical how to start your own business book. Pat provides specific steps, with easy to follow instructions, for testing your business idea so you don't waste your time, money and hard effort finding out on your own that your big idea will never get off the ground. He also offers perfect plans for folding a paper airplane, and a pretty awesome backstory about why that matters.
The paperback is a $13+ value, but the lessons it contains are priceless. You now have this one opportunity to get it for free! Read my complete Will It Fly? book review for more information. But don't take too long – we only have one book to give away, and this is a first come first served offer.
Why Download Income Anywhere!
Our first location independent entrepreneur handbook Income Anywhere! is currently undergoing a major revision. While most of the information it contains is timeless, we are working hard to update the next edition with more remote revenue stream ideas, and more current resources we have discovered over the past few years. All downloads purchased in 2020, will be eligible to receive the updated version at no cost when it becomes available.

This interactive PDF is packed with links to facilitate your research for making a living on the road. It contains a full chapter all about workamping, with tips for new and seasoned Workampers alike to find jobs and get a fair deal.

A coupon code for half off the e-book is available to anyone who shares the post on social media. You can get the free paperback book, whether or not you use the coupon!
First Come, First Served.
This offer is first-come first served. The very next customer to enter their mailing address upon checkout will receive the free book when purchasing Income Anywhere! Only the recipient of the book will be notified. If you don't get the book, Check out Will it Fly? on Amazon!