We love our truck. This baby has seen us through 200,000 miles and counting. And recently, it did something it's never done before. It gave a little Dodge RAM roadside assistance love to our friend, Dutch Marc.
A Funny Thing Happened on the Way to Fountain of Youth
One day while driving back to Fountain of Youth, we happened to come upon our friend Marc stuck by the side of the road. The previous night he was scouting around for a place to boondock for the night, before checking into the park the next day. But his old Mellow Yellow ended up stuck in some seriously slimy mud.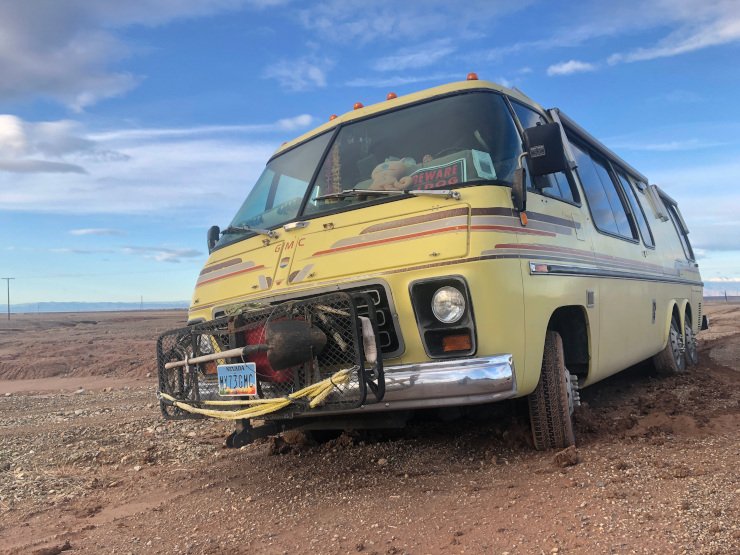 He and Jim decided that the Dodge could pull him out. I wanted to help our friend, but was a little skeptical. I didn't want us to end up like my favorite Corb Lund song, Truck Got Stuck:
Jim tried to reassure me that we had a DODGE and this would not happen. It could easily pull the 1973 GMC from the mud, he said. When a friend showed up with a properly rated tow strap, I reluctantly agreed. And this is what happened:
Well, I guess that sometimes men do know what they're talking about.