It's been a pretty busy week, for not actually getting anything done, so we'll just wrap it up with this quick holiday video greeting…
We enjoyed a Feliz Navidad con la familia y Tripawds spokesdawg Wyatt Ray. We wrapped up all the unwrappig and eating with a couple hours of ice skating – something we have not done for at least ten years. Surprisingly, neither of us fell down once!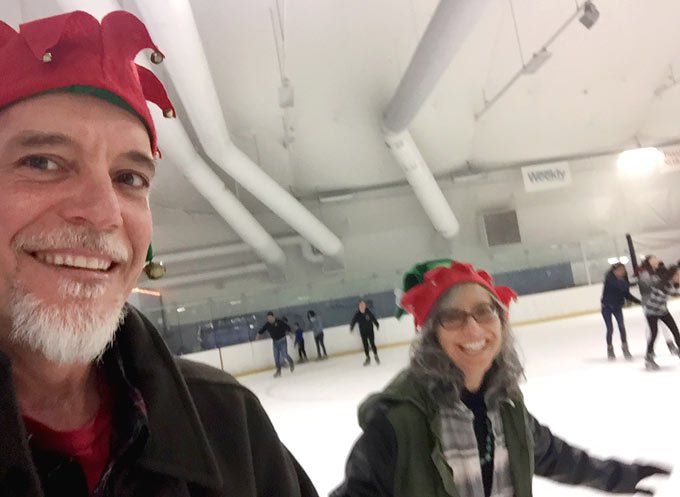 It was fun seeing family, over-indulging, and enjoying a night out. But now it is time to get back to work – at the desks and on the trail. Yeah… :-$ What did Rene get me? Registration in another Marathon! Think she's trying to tell me something? About all those tamales and cookies, maybe.