Fort Collins is one of our favorite places in the country. Too bad the cost of staying at the only RV park in town is so high. Thankfully, a friend asked us if we wanted to try moochdocking on her 70 acres of property.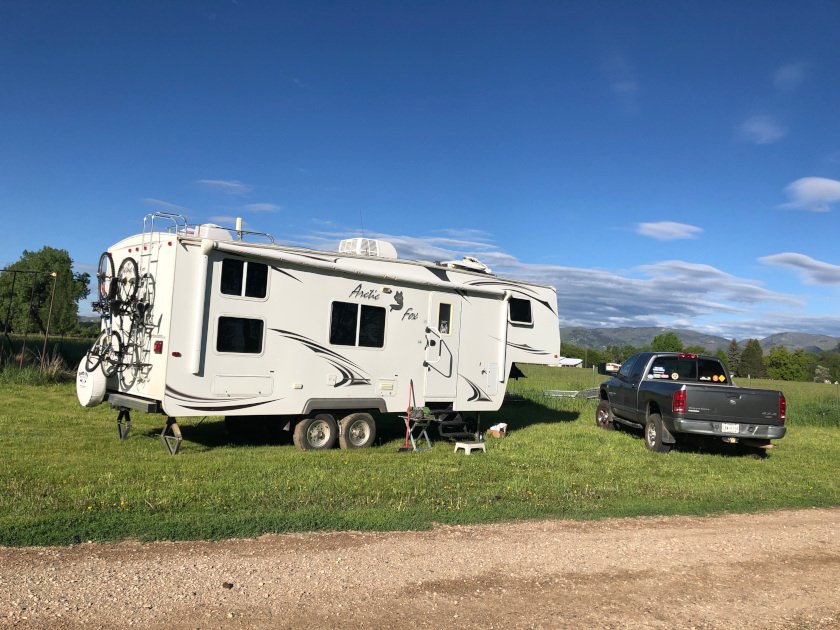 The parking spot worked out great. She lives right on the fringe of downtown Fort Collins, and although we didn't have hookups, our stay was all that we could ask for and then some.
Connie runs Canine Health Resort, a medical boarding facility for dogs with special needs. Lots of dogs. About ten at any given time. Our visit was like boot camp for our Wyatt Ray, who, simply put, is a jerk around other dogs.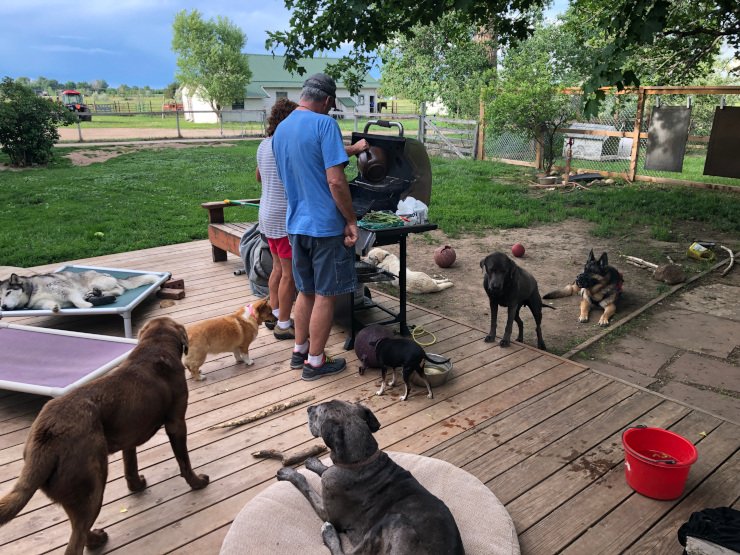 As she predicted, after a few days Wyatt started to relax. That wouldn't have happened without her impressive way with dogs, and this great muzzle had had ready for him. It allows Wyatt to eat and drink, and not chomp on the elderly Chihuahua running the show.
We helped out with some chores here and there. Staying at such a large property reminded me of why the fantasy of owning land with buildings on it is nicer than the reality. Our friend works on something every day, whether it's mowing or fixing a leaky roof. There is always something to be done.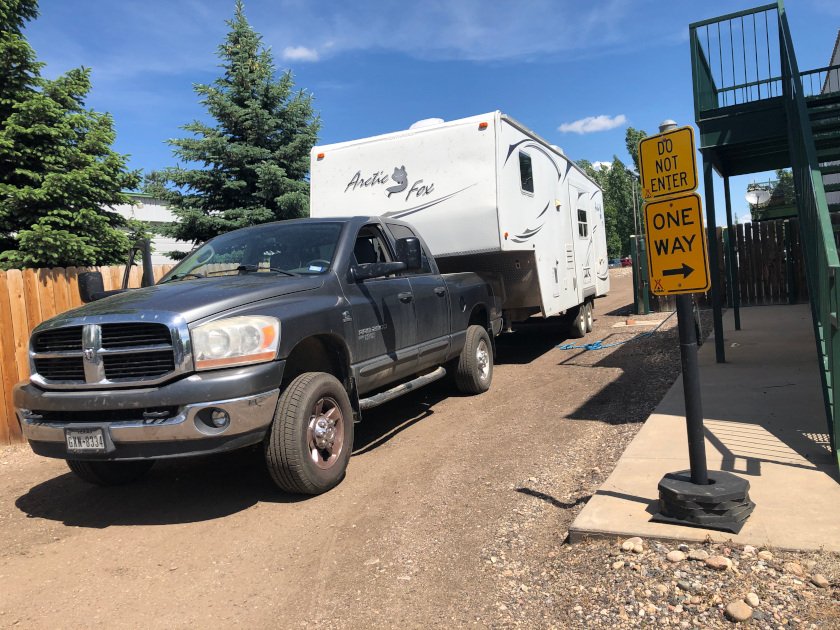 Our moochdocking spot worked out as well as we had hoped, and since the KOA Fort Collins is literally behind her property, we had a two minute drive to go empty our tanks. When we did, it took us a minute to recover from the sticker shock of the $30 dump station fee.
It's rare that we find such a great place to moochdock on friends' properties. Usually there's a bad road to get onto it, or low hanging branches in our way, or a higher commitment to socialize every day than our schedule allows. We rarely take anyone up on their generous offers.
But this time around, it was perfect. I told my friend she can count on us coming back next spring for the Colorado Marathon. She may never get rid of us.