Texas has some of the nicest, widest roads in the west. The only problem? People drive so fast that doing marathon training runs on road shoulders seemed totally terrifying. I almost gave up finding a good RV campground in Kerrville, Texas, when we heard that Kerrville Schreiner Park has an extensive trail system. We booked a spot, and after staying almost three weeks, I think it's one of our favorite campgrounds in the Hill Country.
One of the Nicest Campgrounds in Kerrville Texas is Great for Running Too!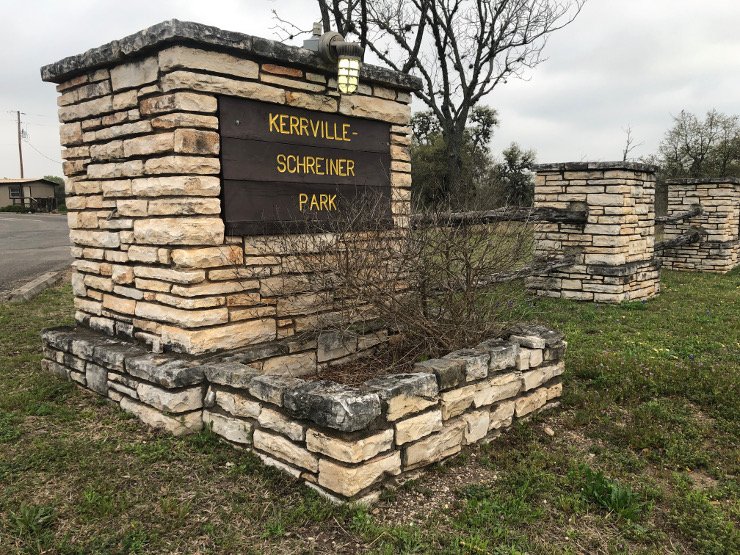 As I mentioned, we hightailed it to Texas to get our health care ducks in a row. During our planning stage I knew we needed at least two weeks to get this stuff done. Originally we wanted to stay at one of our favorite destinations, Landa RV Park in New Braunfels.
But that was before this marathon training program kicked in. Landa is great, but there's no real access to safe places to run long distances. Total bummer, since we would have loved to catch live music at Greune Hall again.
I was just about to give up hope on training in Texas, when our awesome friend Larry suggested Kerrville Schreiner Park. It's perched on the Guadalupe River just outside of town, which sounds lovely, but I was a bit reluctant to book a spot. Memories of our 2010 Kerrville flash flood evacuation drifted through my mind.
But when I saw the park's extensive trail system and river path to town, I thought we'd give it a go. I'm so glad we did. During our nearly three week stay, our feet hardly ever had to run on city streets to get our full training workouts.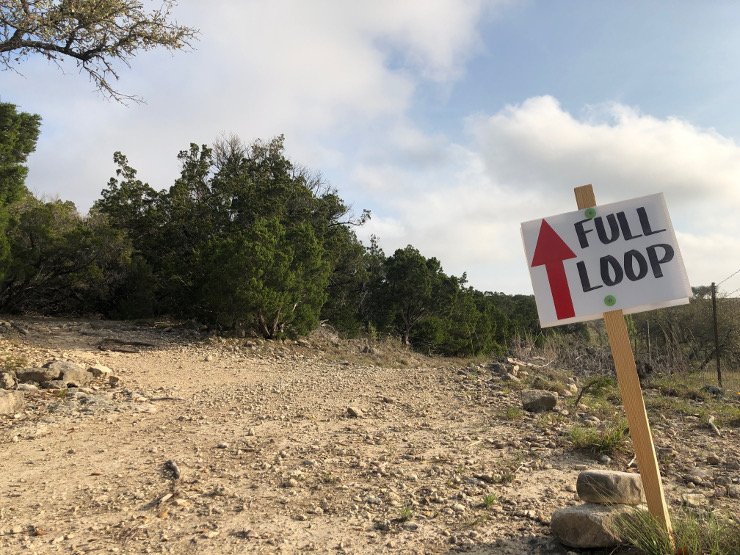 The park is split into two sections. The riverside section sounds idyllic, but it's got loud highway noise. The other side gets you closer to nature, so we'll probably stay there next time. Despite the traffic noise, the river trail right outside our door that connects the park to Kerrville more than made up for it.
Inside the park there's a crazy off-road trail system for hikers, runners and bicyclists. The paths were lovingly built by residents such as the owners of the Hill Country Bicycle Works, a fantastic locally-owned shop that we stumbled into. After talking to the owner Adam, we learned that he and his wife Lisa started the shop after taking a three-year sabbatical to bicycle around the world. Talk about serendipity!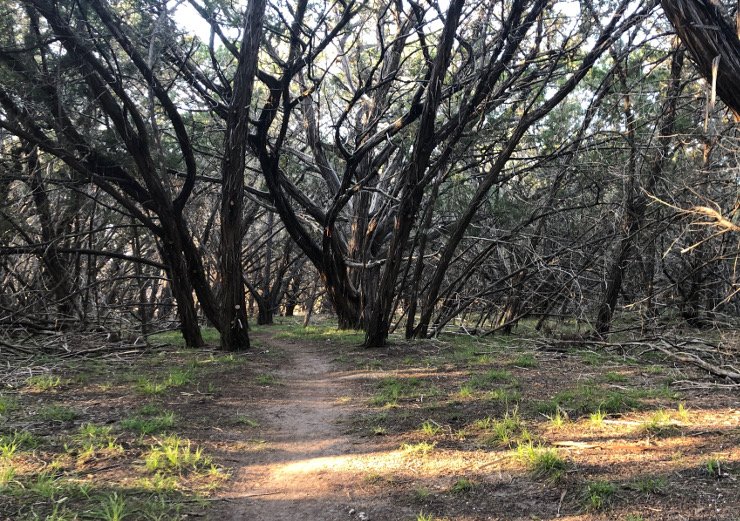 The park is much closer to town than Kerrville's private RV parks. This made for easy drives and bicycle rides to and from the multiple doctor appointments and truck mechanic visits we endured.
Like any place, there are a few downsides. The rates are not the cheapest. $30 a night for full-hookups — ouch! That's spendy to us. However, if you stay at least a month in winter, you can get super cheap monthly rates of about $500 for full-hookups. A steal if you're a full-timer. But if you go in winter, be warned. The weather isn't as warm as other snowbird gathering spots. It's a bit too cold for us, especially after getting spoiled at Fountain of Youth.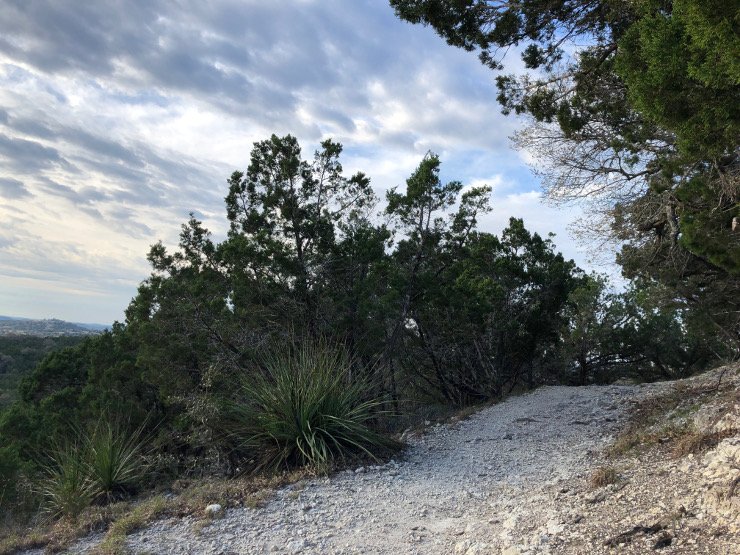 I haven't done a campground review since some of our earliest days of full-timing, but I felt this warrants it. If you're looking for a place to stay in the Hill Country (and get some hiking or marathon training in), you will love it there.
We'll definitely return some day.