Reviewing our random photos from 11+ years of full-timing is always fun, and it tends to take me down memory lane.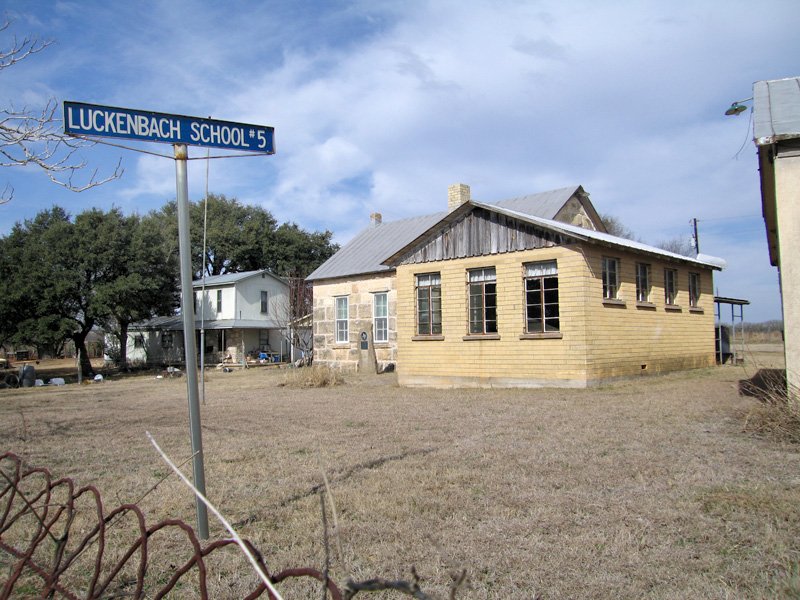 Turns out we took that photo on our first of many visits to Luckenbach, Texas over the years. Can't wait to get back…where nobody feelin' no pain.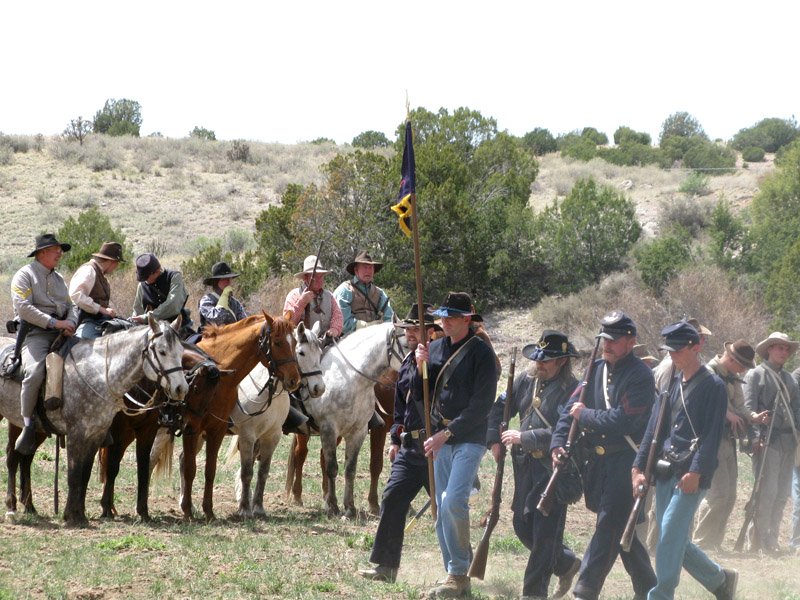 Talk about goin' way back…here's another fun memory from 2008 when we visited Rancho de los Golondrinas. Who knew the civil war reached New Mexico? I sure didn't at the time.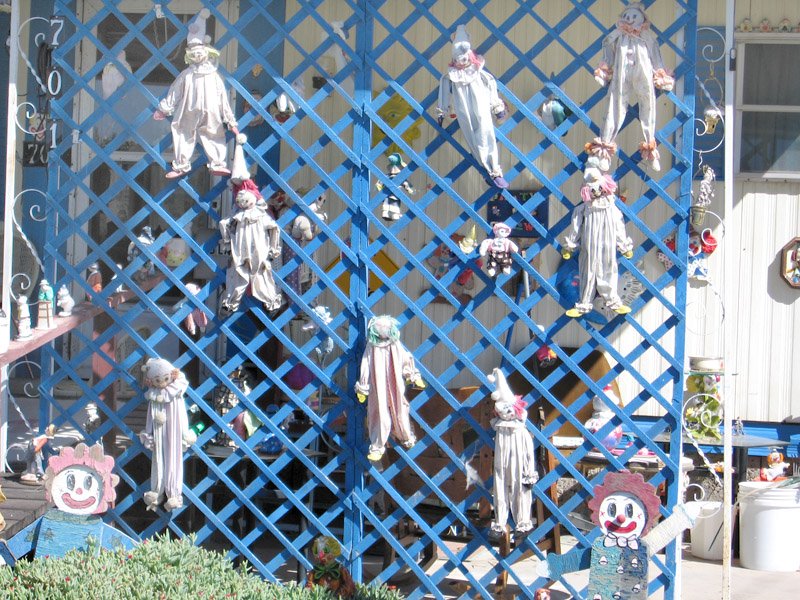 Speaking of New Mexico, this clown house in Truth or Consequences truly creeped us out.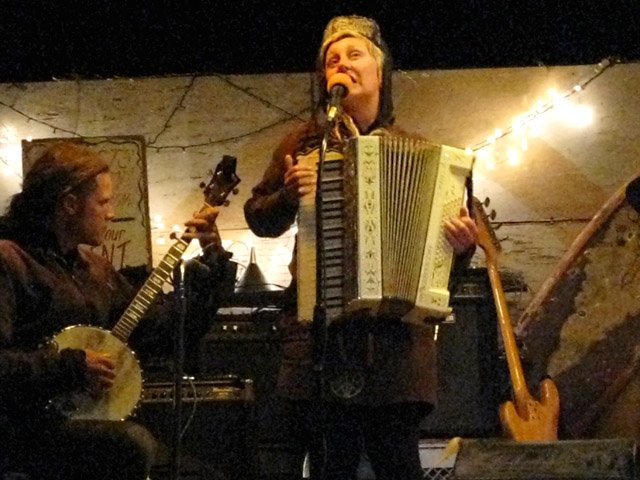 For some reason, the first few random photos I clicked all came up from 2008. Fast forward to 2010 for our first return to Slab City, where we always enjoy a night of fun music at The Range.
It doesn't get much more random than this, during our first visit to check out the Nashville music scene in 2015. I was surprised to see we took this photo far across the country from where I thought…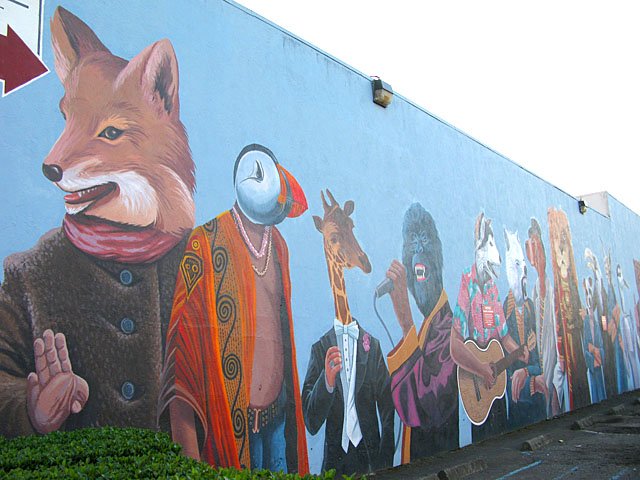 …I figured for sure it was one of the many Redwood Rural Mural Bureau alley projects from our previous life. So I deliberately looked this one up to prove myself wrong. (Good thing we've added captions to all the RVing lifestyle photos in our various galleries!)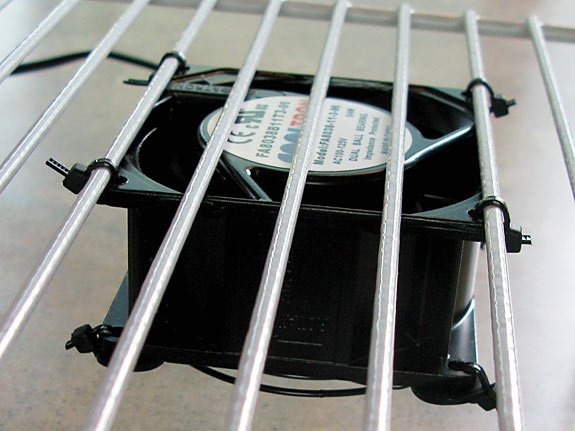 Random is as random does…any guesses here? Nope, this photo is from the post where I detailed how I built our RV cabinet networking rack – complete with cooling fan.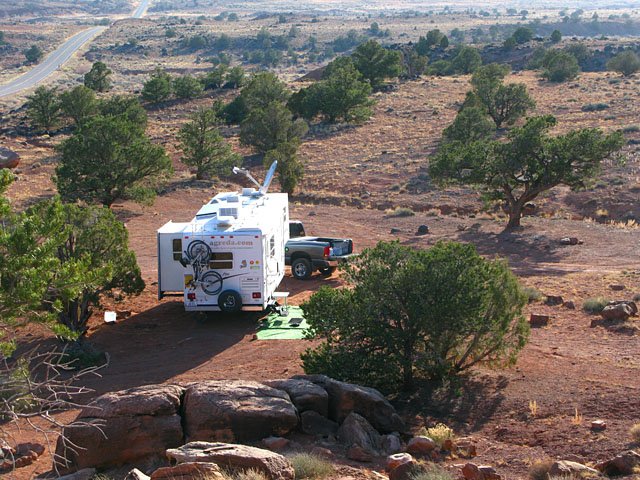 Which has come in handy for keeping our RVDataSat 840 network components cool when boondocking in the desert.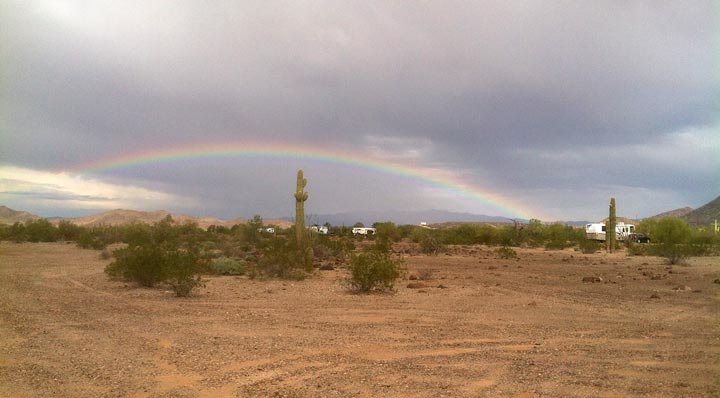 If you've been following this LiveWorkDream blog long, and haven't noticed by now, I took on writing short fun posts like this on Friday – usually to share photos or something simple while Rene does the same on Monday. We still take turns writing more serious stuff on alternating Wednesdays.
What would you like to see and read more of here?