The times they are a changin'. And no we're not hanging up the keys. After ten years on the road we're more committed than ever to the full-time RVing lifestyle. As of today, our sweet little (and affordable!) Colorado mountain retreat is for sale.
Home and Jerry's Acres is Wherever We Park It
When we started full-time RVing in 2007, we were in search of property and a 'normal' home. After all, doesn't everyone want a sticks-and-bricks home? Our ultimate goal was to give our Jerry a place where he could run free in the mountains before he died. Sadly, Jerry didn't live long enough to enjoy our little place in Red Feather Lakes, Colorado, but we named it after him anyways.
Wyatt Ray has since enjoyed the things we wished we could have given Jerry, and what a lucky dog he is. From the Pacific to the Rockies and beyond, Wyatt is at home on the road but especially in remote Northern Colorado.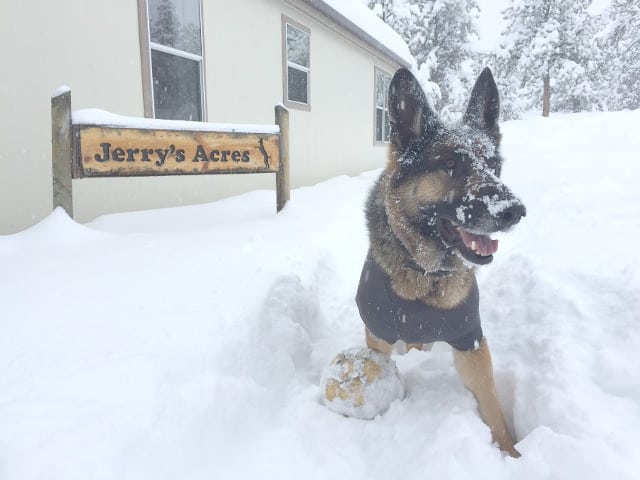 The only problem is, we don't enjoy this place as much as someone who really wants it could. We love the road-tripping life too much to keep it all to ourselves. If Wyatt could have his way, he would stay all year, but we're just not snow bunnies and since he's not paying the property taxes, he doesn't get a vote.
Our little place has has seen some good times with friends and family. As much as we know that Jerry would have loved it here, today we know that Jerry's Acres isn't a physical place, it's a state of mind. It's the feeling we get when we enjoy a gorgeous sunset in the desert, watching a happy horse in a pasture or breathing in fresh alpine air. Jerry's Acres is the beauty in nature that represents our boy's eternally loving, adventurous and wise canine spirit. Jerry's Acres is vast and limitless and never in one location. Jerry's acres in in our hearts.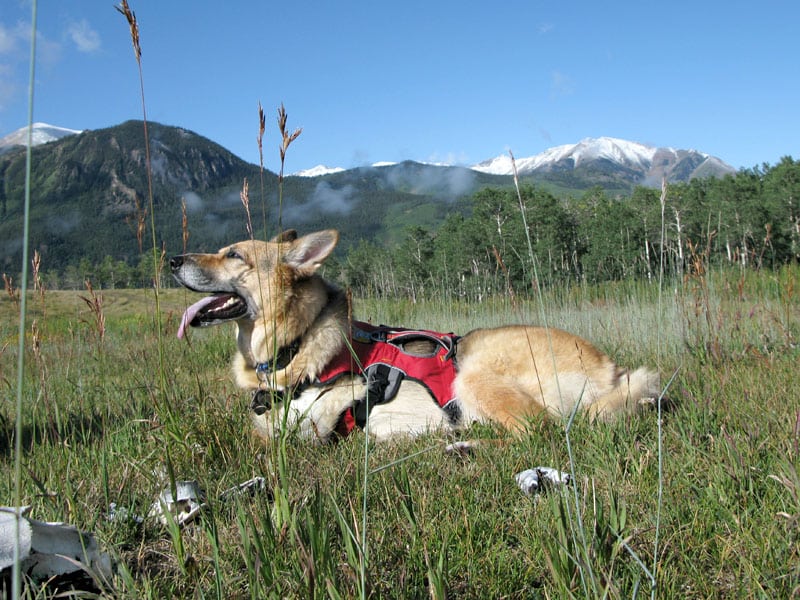 More About Our Affordable Colorado Mountain Retreat
It's time to let someone else create their own memories here. Even with real estate prices being what they are right now, our place is a bargain compared to the rest of Colorado real estate. Anyone who wants a Colorado mountain retreat to get away from it all will love the affordable price.
Highlights the MLS listing doesn't mention include:
Four-season living in a weather-tight home with garage.
50 amp RV parking space
Close to basic services like fuel, groceries and post office.
Great Verizon phone and data speeds.
Daily UPS, FedEx and USPS service.
Year-round road maintenance.
Just 1 hr & 15 min from Fort Collins.
RV-friendly community with easygoing HOA bylaws.
More highlights:
Beautiful cool summer weather when it's baking everywhere else.
Good neighbors who look out for each other.
Ample car & RV parking with facilities.
Five acres of healthy mixed alpine trees, pine-beetle free.
Wildlife aplenty, fishing rights and bordering national forest.
The best scenery in Colorado for your money!
We love this place and we know someone else out there will too. If you're thinking of investing in your own little affordable Colorado mountain retreat, we've got one waiting for you!