Twenty years ago today, two twenty-something kids made things official at a gorgeous seaside ranch in Carmel, California. We got hitched on the most perfect day ever.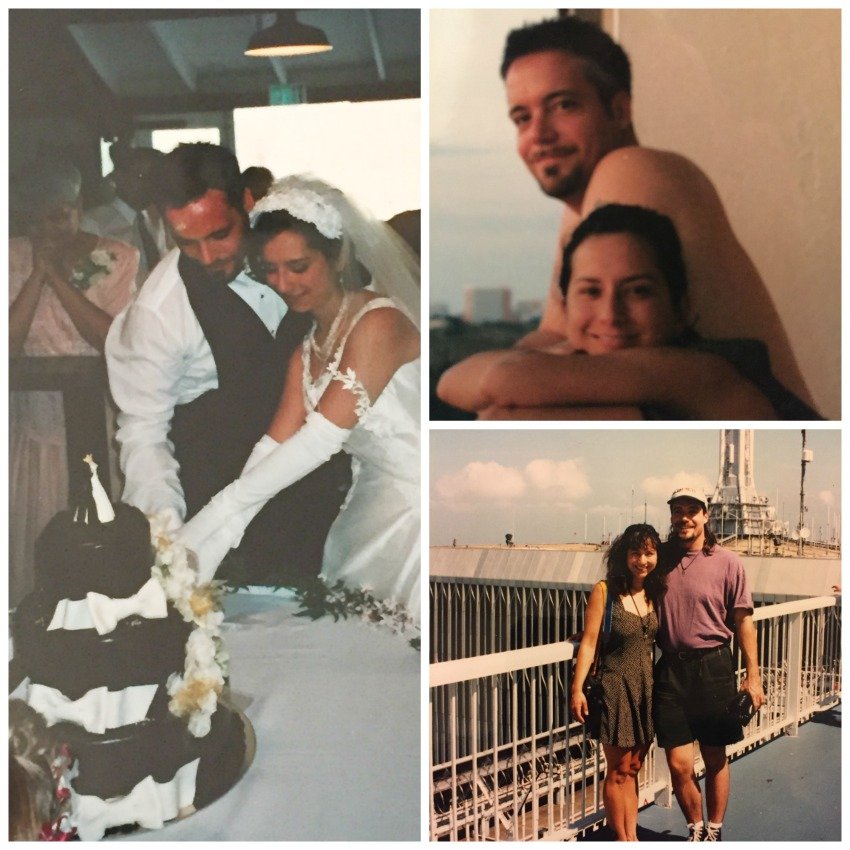 That crazy looking guy with the serial killer look and the heart of gold won me over for life.
What a hoot to look back at these photos and smile at the unsuspecting, silly young couple staring back at us. On our wedding day it was hard to imagine what the next 20 years would bring. All that we knew for sure is that we would opt out of being parents and we loved being in nature. We've been so fortunate to get to follow our bliss, living and working off the beaten path.
Our days haven't always been easy and life's not always a picnic. As anyone with an enduring marriage can testify, creating your own road in life with another human being is hard work. I'm also not the easiest person to love or live with, especially when things get tough. But thanks to Jim's wisdom and patience, I've acquired the tools to handle whatever life brings . . . and put our commitment to each other ahead of everything else.
Two decades after that once-in-a-lifetime wedding day on May 17, 1997, I still feel like the luckiest road-trippin' gal on earth.
Happy 20th Anniversary Baby! May the next 20 years be just as incredible as the last.
I love you forever.