What a hoot. Thinking about RV loans last week I called the Dave Ramsey Show on a whim, and got to chat with our favorite financial guru!
If it wasn't for Dave Ramsey, we probably wouldn't be on the road today. Back in 2007, a kind soul in Florida gave us a copy of Dave's book "Total Money Makeover," and suddenly, living without debt seemed possible.
Total Money Makeover is a step-by-step guide toward living without debt and becoming financially secure.
Along with his show, Dave's no-nonsense approach got under our skin enough to get us on the road to full-time RVing without the burden of debt.
We owe a lot to this outspoken critic of the American way of debt, and although we aren't big fans of his cozy relationship with the Fox News propaganda machine, we can't deny that he's created a lot of positive change in this world for former credit card junkies like us.
I called his show, because I wanted Dave to resolve a current argument Jim and I have been having:
I want a larger rig, darnit!
Are RV Loans Acceptable for Full-Timers?
In the last few months I've had a very hard time keeping things neat in our 24′ rig.
I love our Arctic Fox, but the smallness of it is getting to me now that our business needs are growing and we must fit both home and office, and an 80 pound dog, inside this tiny space.
Jim isn't bothered by the size, he could live in it for many more years. But after much bickering, we decided that another Arctic Fox 5th wheel is best for our off-the-beaten-path travel preferences, and a 27′ trailer is a size we can both live with.
The problem of course, is how are we going to pay for our new house? This was the first time in 5 years I considered taking out a loan for something. Jim is completely opposed to it.
I desperately wanted to believe that Dave would say it's OK to finance a new rig, since after all, it IS our primary residence. And since having an affordable, 15-year mortgage is OK by him, I figured that a 5-year, $50,000 loan on a new rig would be acceptable.
You're On Next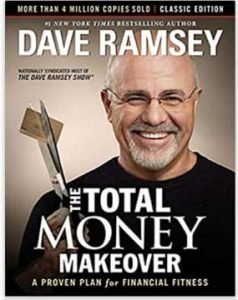 So I called Dave. And here's a brief summary of how it went:
Me: "Hey Dave! Thanks for having me.
Dave: Sure, what's up?

I have what I hope is a quick question. My husband and I are self-employed, we're debt free and we're full-time RVers, so we live and work from our RV while traveling around the country.
Uh huh…
We run our business from our home, which is an RV. The RV is paid for
Good!
and I have been bugging my husband to upgrade our home by getting into a larger one, and now this might mean taking out a loan. And um, what are your thoughts about getting into a mortgage on an RV if it's your primary residence?

I wouldn't. Because they go down in value so quickly.
Really?
Yeah really they do. Don't they?
Well, I guess that answers my question.
The problem here is this. I mean it is your deal and it is what you're doing right now at this stage of your life. But as a long term game plan, mathematically speaking, not as a lifestyle choice but mathematically speaking, what you're doing is basically you've bought a house trailer that you're driving.
Trailers go down in value, right? Mobile homes go down in value. And so that's what we're doing. It's a large car that you sleep in. You know, financially speaking, is what I'm saying.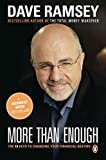 I think what you're doing is cool, by the way!
Thank you!
I think it's a neat thing. If the whole family is having fun doing this at this stage of your life, probably not something you're not going to do your whole life I suspect (but maybe you can I don't know).
But the bottom line is, that you just don't have money invested in something that's going the right way. The right way is up.
So basically this is a cost of your lifestyle decision. A cost of this adventure you're on. This adventure costs us what RVs go down, right?
Gotcha, yeah.
And that's an OK thing. Just like if I go on vacation. It costs me X, right? And that's an OK thing to go on vacation if you have the cash and you're not in debt, right?
You don't want to finance things that cost you. You don't want to finance anything, but for sure you don't want to finance something that's going down. That's the direction.
I wish I could tell you I thought it was a good idea, but no. same thing I would tell you by the way if you were living on a houseboat. No I wouldn't finance it. No, I wouldn't finance the move up, and no I wouldn't finance the move just because it's the primary residence.
Neat discussion!"
Dave Wins, We Save
Well, Dave settled our ongoing domestic battle, 'nuff said. I'm at peace with his advice since his philosophies have served us so well.
Until we've scrimped enough to save the extra cash we need to upgrade our current home, it looks like we'll be on the Dave Ramsey beans and rice diet for quite some time!