It's been a quiet week up here at Crystal Lakes . . .
Quiet summer is more like it. Usually. Our moutain abode is one hour from anywhere, and other than the times when weekenders come and inhabit their cabins and stupidly leave food out for the bears, there's not a lot of excitement up here.
Oh wait, there is an occasional moose and rare wildflower sighting. Now that's excitement!
We go to town once a week for Wyatt's bad-boy dog schooling and stock up on provisions. The one hour trip to town is an all-day event.
Otherwise summer's been spent working on projects for our other entrepreneurial endeavors that will bring in millions for us (hey I can always hope!).
And while the rest of the country swelters in blistering August heat, we are wearing sweats in the morning and long sleeves in the afternoon. A touch of fall is in the air and although afternoon temperatures are in the low 70s, there's a chill in the air every morning. We are at 8,400 feet elevation after all.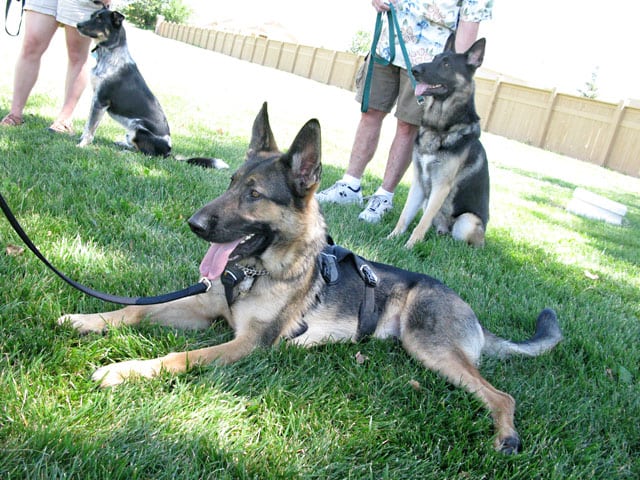 It's amazing to think how quickly summer flies by in the Rockies, but that's what makes this place so beautiful. Nothing lasts long enough around here for us to take it for granted.
Including my best girlfriend Renee, who moved back to California a few weks ago. I'm so bummed that she left but we'll see her again when we head to warmer climates in winter.
But, just this week, fellow road tripper friends Lisa and Sean have decided to lay down some roots in Fort Collins for a while, so that'll be fun.
This is the first summer we've had in years that feels peaceful, beautiful and in sync with all that we treasure in this world.
The feeling isn't so much because we're staying put and getting into a routine (we are already talking about where we're going to spend winter). It's because we feel like we belong here. This is the first place we've ever lived where it feels like our hearts are meant to be here.
The Rockies are being very, very good to us and we are grateful. Thank you Jerry.