In the past, I was a planner. Our vacations always had an itinerary and our route was always mapped. But I changed my tune after our adventurer friend Ted Simon offered some great advice to me, just prior to hitting the road. "Don't plan" he said. Forget the itinerary; don't get a GPS; make wrong turns; and remember, it's the journey, not the destination, he advised. So far, I think I've done a good job heeding his advice.
Take for example, my spontaneous decision to jump into the cold waters of the Oregon Hatchery Research Center, in Alsea.
We had stopped by to visit our friends Jim and Mary, who are workamping there for a while. The morning we were going to leave, Jim and Mary were working with the scientists, taking scale samples and tagging gigantic salmon with a hole punch. They asked us if we wanted to give it a go.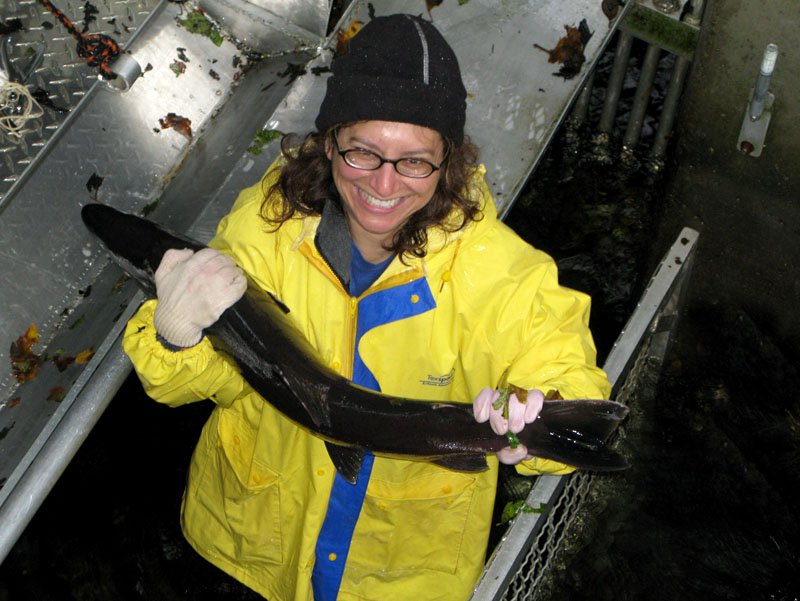 Jim wasn't feeling good, so he didn't want to do it. But I was torn; we needed to get on the road to make it to Eureka in time for our party. But, there was my chance to play ichthyologist for the morning. What to do?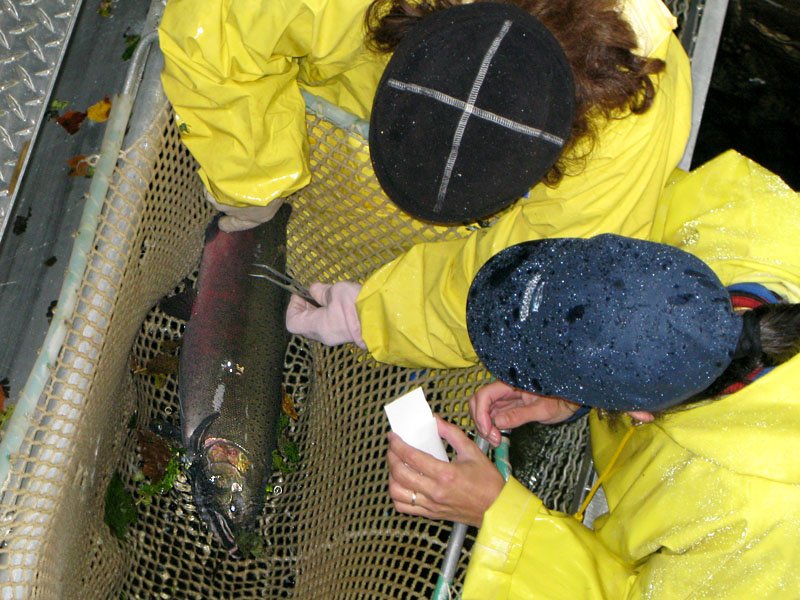 I hesitated for a minute, but then told my inner trip planner voice to shut up , and went for it!