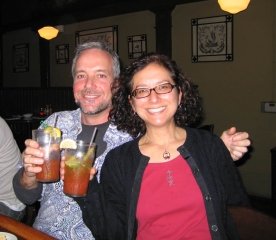 If you're a
Food Network
viewer like we were (before ditching the TV), you've probably watched
Paula Deen
at some point. She is the southern gal with the snappy wit and great sense of southern humor that cooks up homestyle food like nobody's business.
When we were Walmarting it on Monday night, a friendly security guard in the parking lot told us that Paula's from Savannah, and her restaurant, Lady & Sons, is downtown.
Fine Dining for the Budget Minded Traveler
I visited her website, to find out if dining at a celebrity chef restaurant was in our budget. To my surprise, Lady & Sons has an incredibly reasonably priced menu, including a $14.99 all-you-can-eat southern buffet on Sundays! Her down to earth price list shows that the woman is really keeping true to her single Mom, working class roots. Ya gotta love her for that.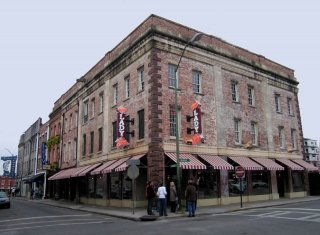 How impressive that she even had prices on her website at all! Other celebrity resturants, like
Emeril's
, would never show prices online, to keep up that old "If you have to ask . . ." mystique that they think keeps out the riff raff. Guess it works; it keeps ups out!
On Sunday, we hit up Paula's buffet, and had some of the most incredible food ever. Jim had what he says was the best fried chicken he's ever had, and I got to enjoy a huge variety of southern veggies, including tomato-stewed okra, black eyed peas and collards, lima beans, mashed potatoes, and more! Our deserts–"Key Lime Oooey Gooey" and a banana/strawberry cream pie dish, were incredible too. Our total for lunch and two bloody marys? $41 (plus tip)!
Vegetables Aplenty In the South
As a vegetarian, I didn't think be eating fresh vegetables in restaurant down here, but I've been pleasantly surprised at the number of veggie dishes that are traditional southern favorites.