Well, almost.
If you can still see the counter ticking down above, you'll notice we still haven't quite moved on to the next big thing … more about that later.
For now, suffice it to say we have just begun what is sure to become a great adventure. And so far, so good!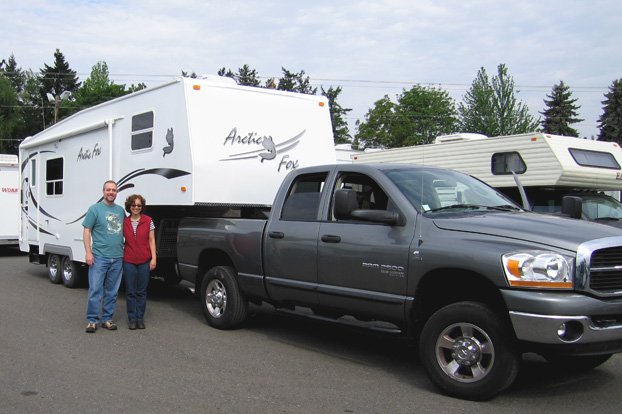 We just picked up our new Arctic Fox 24-5N fifth wheel trailer at Apache Camping Center in portland OR. After hearing some horror stories about RV newbies who try to drive hundreds of miles their first day, we decided to go a short distance and stay at the Premier RV resort in Salem.
We've actually become the people we used to laugh at … "camping" on a paved pull-through surrounded by big rigs. But I tell ya what, I could sure get used to this lifestyle. Which is a good thing considering the future we have in store for ourselves.