It's almost time to leave Fountain of Youth. But before we go, I need to share these fun finds in the desert near Joshua Tree National Park. Back in January we played tourist with Jim's family. They came out for a visit and we had a great time exploring Yucca Valley, the area right outside of the park.
The World Famous Crochet Museum.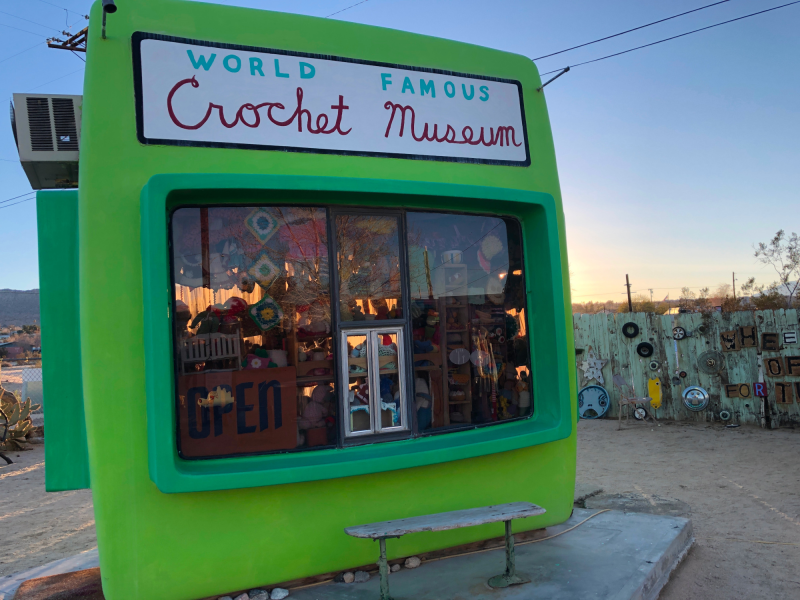 This cute little crocheted roadside attraction is right across the street from the Joshua Tree Visitor Center in Yucca Valley.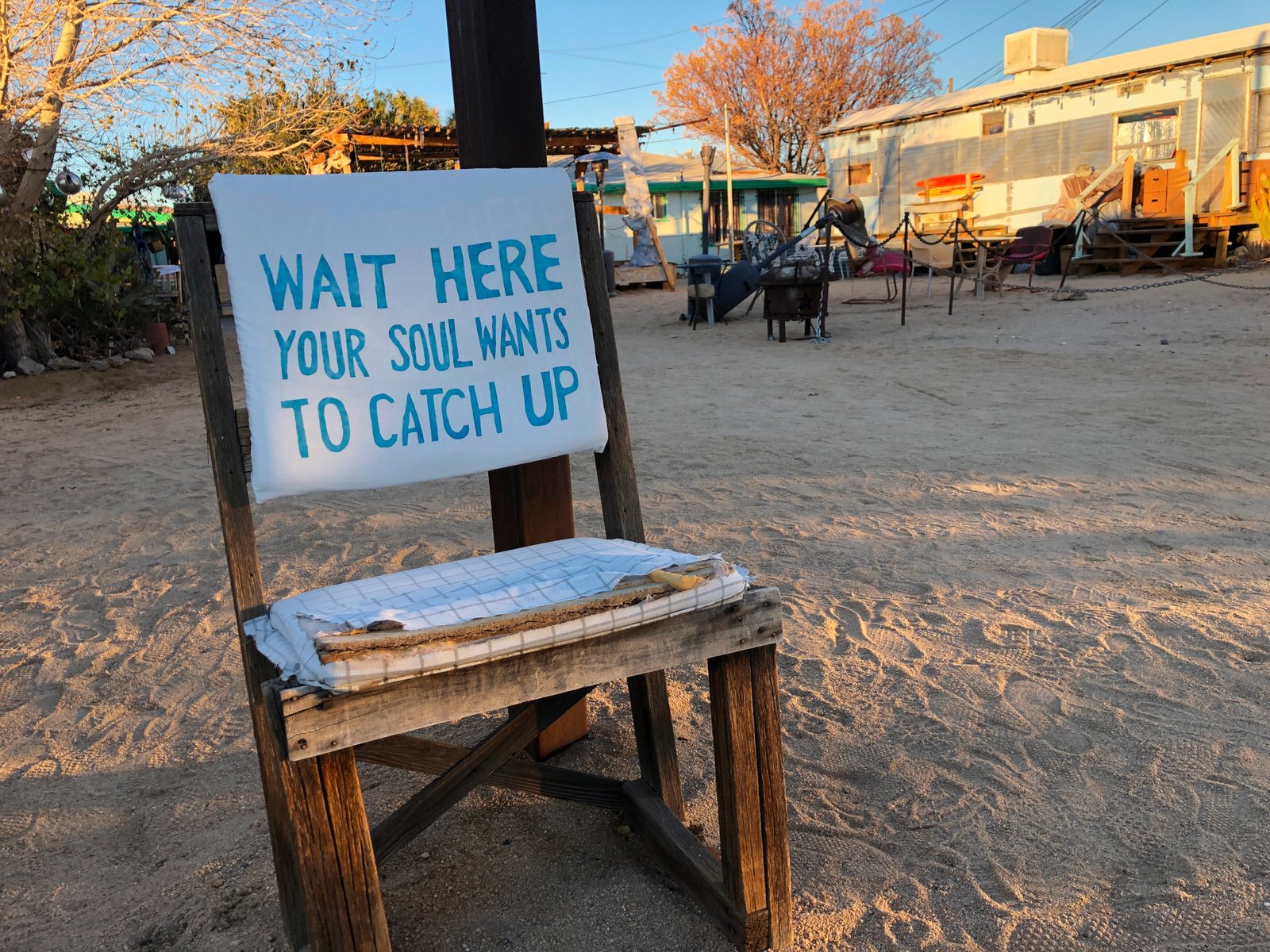 But it's not the yarn art you come here to check out.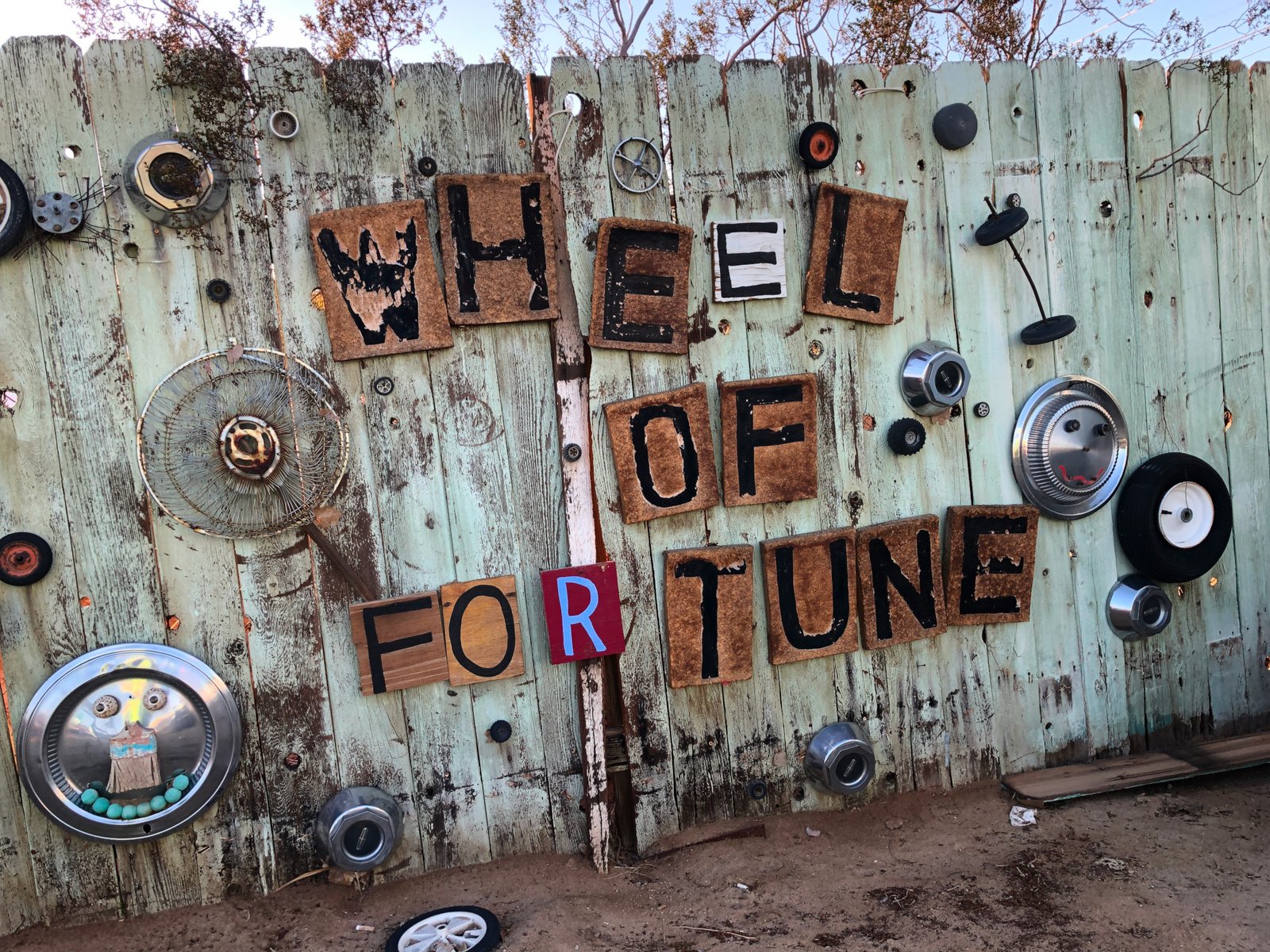 You couldn't actually go inside the museum. But the outside is enough of a kick to make it worth a stop.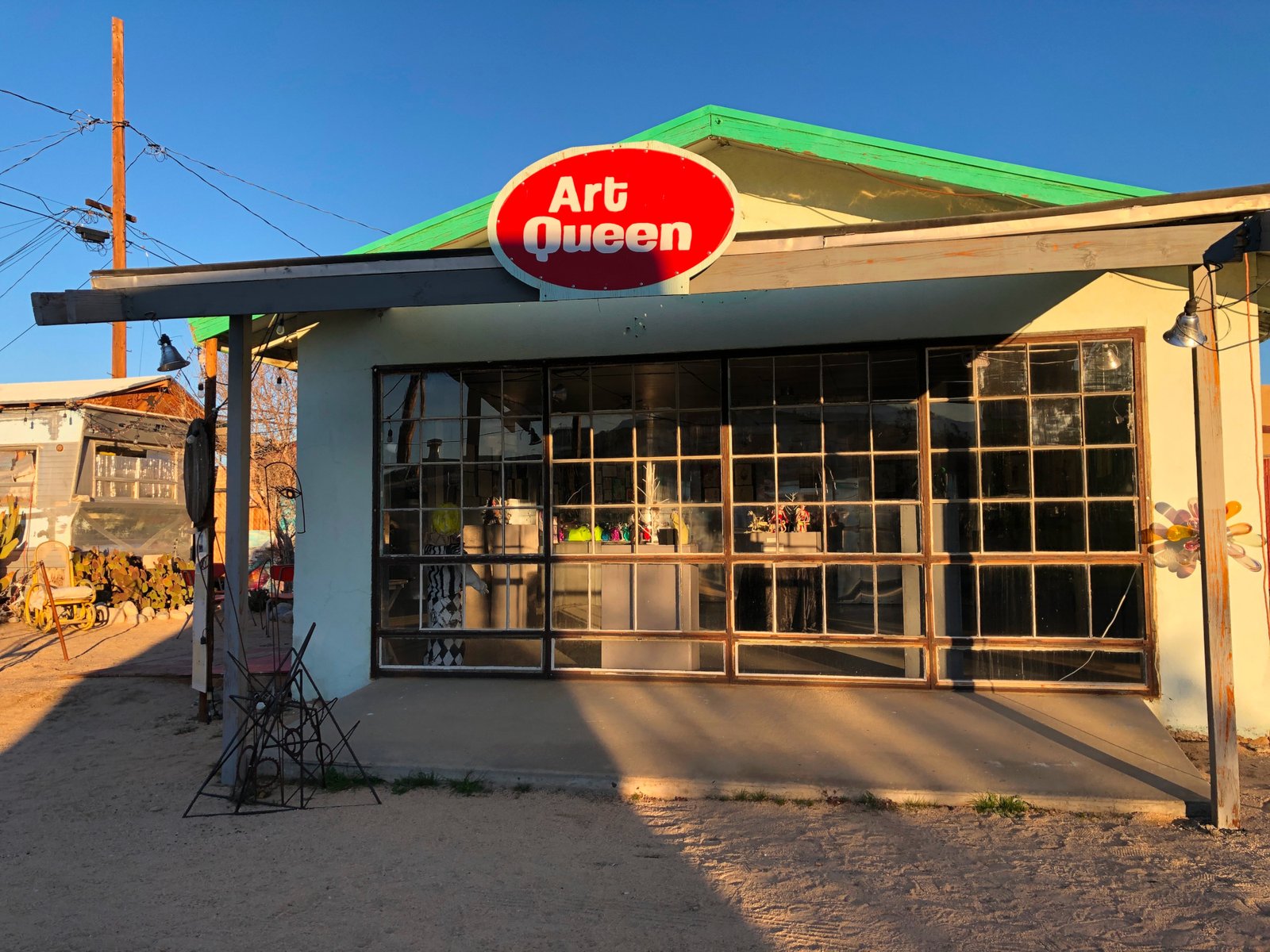 Better yet is the Art Queen's cool renegade art directly next to the museum.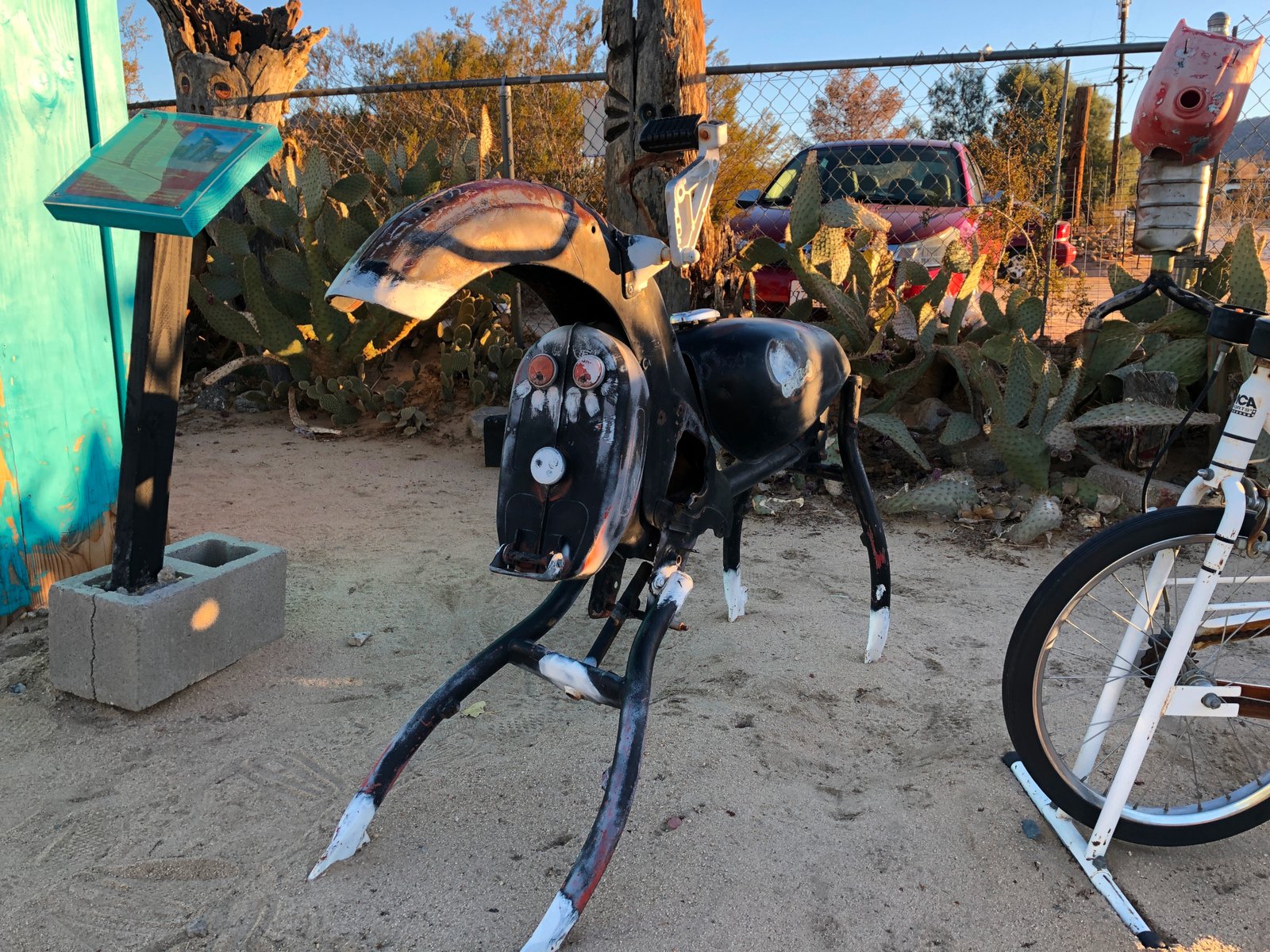 This is the kind of art I love to support, and I hope you do too. In our AI-generated world, it's refreshing to see analog forms of expression.
The Noah Purifoy Outdoor Desert Art Museum of Assemblage Sculpture
So you're not brave enough to visit the Slabs? That's OK, we aren't anymore either.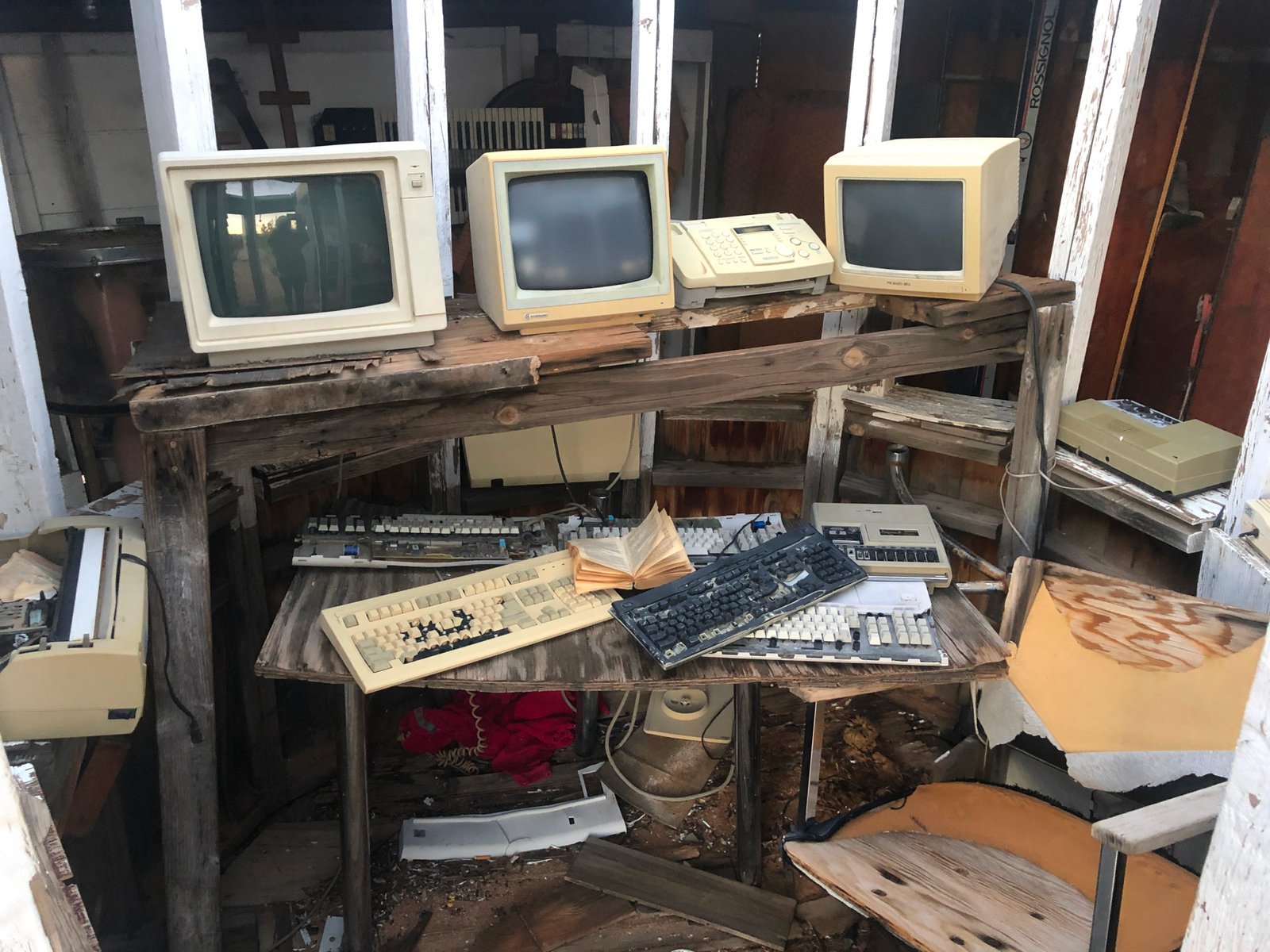 But here's a fun find near Joshua Tree that's reminiscent of Slabber creativity, with far more depth, meaning, and historical significance.
Don't miss the Noah Purifoy Outdoor Desert Art Museum of Assemblage Sculpture. It's a bit of a wild goose chase to get there from the park, but well worth the effort.
Just give yourself tons of time to explore the layers of creativity and meaning of each installation. We arrived late in the day, without nearly enough daylight to fully explore Purifoy's work.
Reminiscent of what we saw years ago in East Jesus at the Slabs, every installation on the 10-acre property is a powerful statement about waste, capitalism, race, and society.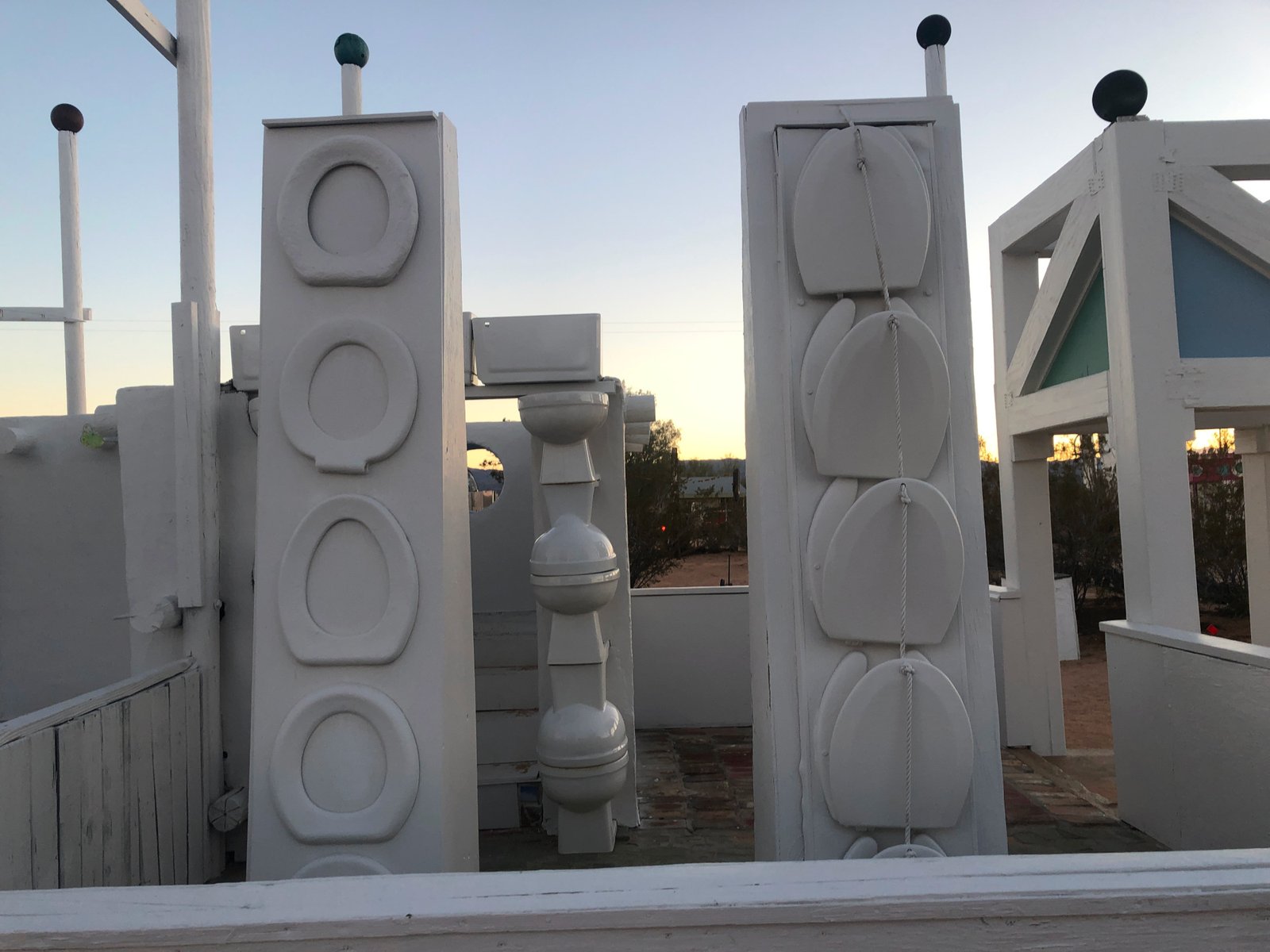 I had never heard of Purifoy, even though I grew up in L.A., just about 20 miles from the Watts Towers. Purifoy was once founding director of the Watts Towers Arts Center.
His earliest body of sculpture, constructed out of charred debris from the 1965 Watts rebellion, was the basis for 66 Signs of Neon, the landmark 1966 group exhibition on the Watts riots that traveled throughout the country. As a founding director of the Watts Towers Art Center, Purifoy knew the community intimately.

The Noah Purifoy Foundation
I had no idea these places existed. Just a few more reasons why the road goes on forever and the party never ends in our little corner of the universe.