Part of my writing work involves researching what's going on in the RV camping world. What I'm finding is that no more free camping is the only way we are going to save America's best public lands with dispersed campsites for RVers and outdoor enthusiasts.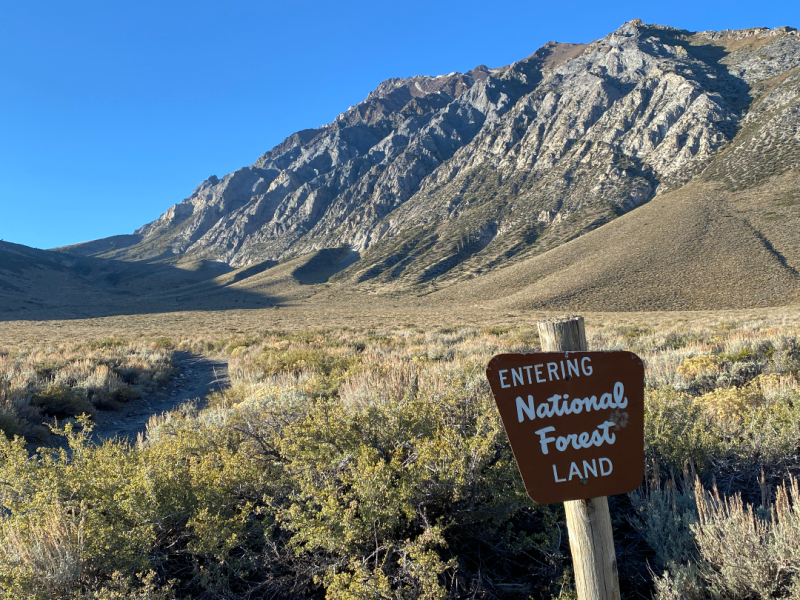 You know you've been around the block a few times, when more sentences start with "Back in the day."
When spoken in the context of discussing the death of free camping in the US, "Back in the day" is something that Boomers and GenXers can agree upon. That's because free camping used to be awesome. And for you young'uns out there, I'm not talking about two years or even five years ago. I'm gonna turn up the wayback machine to the '90s. Before the internet exposed secret campsites. Back when Jim and I still strapped our gear onto our motorcycles. When we headed out into the wild west to find awesome free campsites with paper maps and printed guidebooks!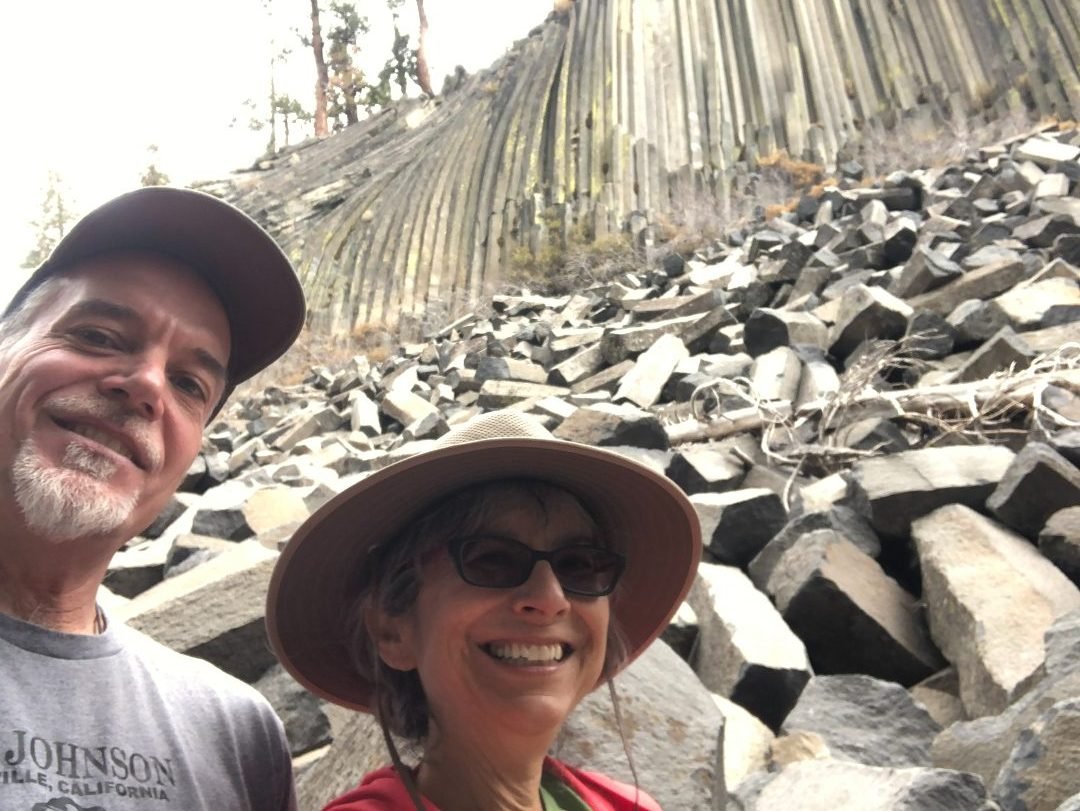 We recently re-visited one of our favorite free camping areas in the fall; the Eastern Sierras. What a hoot to go back to Devil's Postpile National Monument 26 years later. And how sad to see how this incredible place is in desperate need of National Park Service funding. But that's a rant for another day. Right now, I'm talking about why this country needs to stop free camping. Let's give public recreation lands a break.
The number of free campsites getting closed every year is skyrocketing. Something has to give.
From beautiful, now closed hot springs campsites in Montana, to out of control dispersed camping in Colorado, too many outdoor recreationists have lost respect for public lands. From leaving piles of shit in the woods, to food trash left out for bears, each week dozens of news stories about free dispersed camping areas highlight how these fools are causing beautiful places to get closed to camping.
These people prove our nation has a huge outdoor ethics problem on its hands.
It's easy to blame the Internet and YouTube for all of the cheap RVers who loooove putting out free campsite GSP coordinates into the world. I'm not a fan of these sites, or these big mouths. Their desperate way to make a buck on internet ads has sped up the demise of countless remote, "secret" campsites.
But I think there's an even bigger reason free campsites are shutting down. In our materialistic society, the average idiot doesn't value something unless there's a price assigned to it. These lowlifes don't hold free campsites in high regard. Being at these locations didn't put a direct dent in their wallet. And they certainly don't think about or feel the direct pain of the costs required to clean up their trashed campsite, or RV dump station.
These people need to start feeling the pain.
No More Free Camping is the Only Solution
Just like it's not smart to give away an animal for free because you're just asking for an abusive idiot to take the creature, it's SO dumb to give away our nation's most beautiful camping locations. The same is true for ancillary services like RV dump stations. There has to be some kind of cost assigned to the privilege of visiting these precious resources. Even if it's just a token fee to make these places affordable for everyone, it's gotta happen.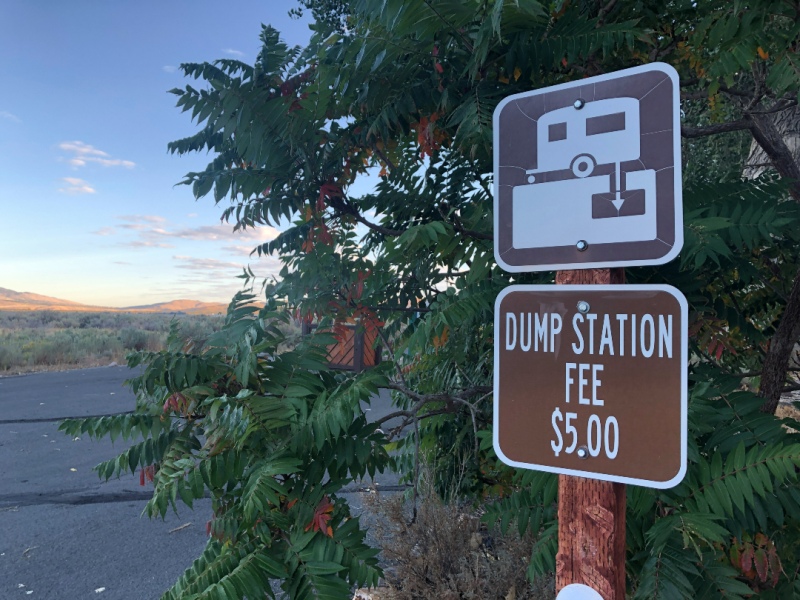 Lawmakers tried to legislate a national free camping ban in 2014. We need to pressure them to write another bill like this. This time, it must pass. Charging for all public campsites and dispersed, open areas is the only way our government can start forcing idiots with no outdoor ethics to understand that even nature has a price we all must pay. If we want to keep going back to these great spots, people need to cough up the dough as easily as they do it for a Starbucks coffee. Death to free camping!