Did someone decide that a 25th wedding anniversary should be commemorated with silver because if you're lucky enough to reach that milestone together, you've given one another a head full of silver hair? Well, we made it. And we have silver. Lots of it.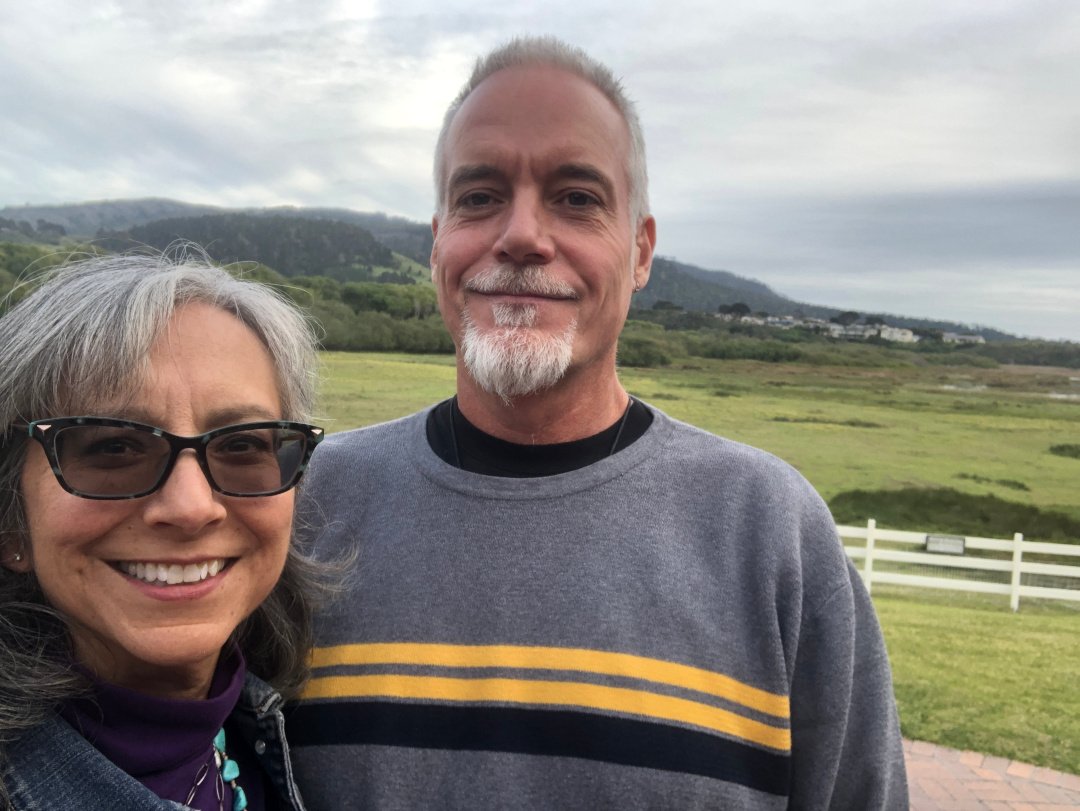 Next Tuesday marks 25 years for us as married partners in crime. And love, business, fun, and everything else we've navigated through in this crazy life of ours.
Happy Silver Anniversary to Us!
To commemorate this milestone, we drove to Mission Ranch in Carmel, California a few weeks ago. That's because on May 17, 1997, the wedding of the century took place there on Clint Eastwood's gorgeous seaside ranch. We hadn't been back since.
People say you can't go back. "Nothing's ever the same," they warn. And on the drive down from our Santa Cruz RV park, I wondered if we shouldda heeded that warning.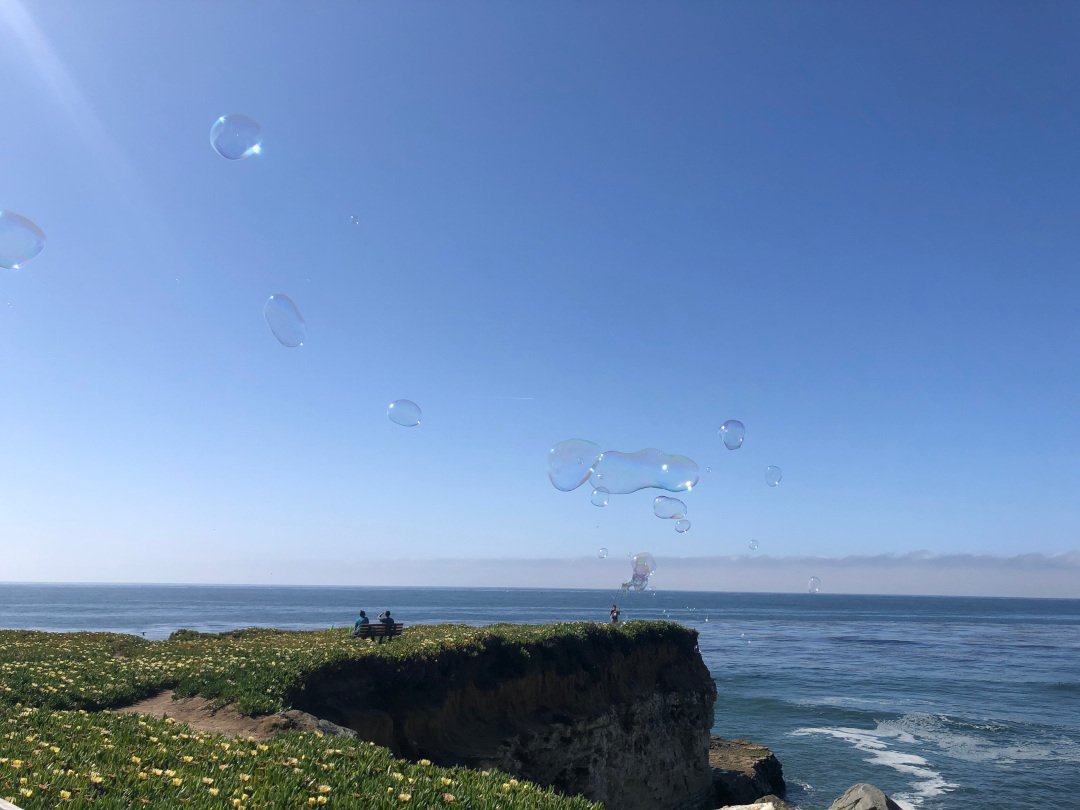 We got stuck in rush hour traffic along the coast, and it was only a weekday! Along the way, we noticed fewer farms, more buildings, and hordes of people going places in a hurry. It was quite a change from 25 years ago, when Jim surprised me with a pre-wedding day limo ride from San Francisco to Mission Ranch. Maybe not though. We might have been too caught up in champagne and the strawberries he bought for us at a roadside farm stand to notice anything but each other.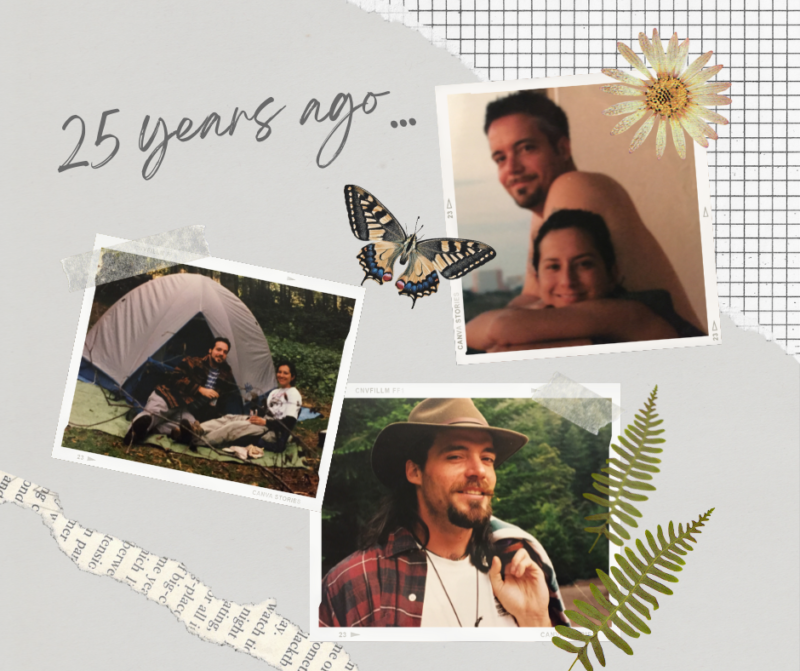 I'm glad we didn't listen to those warnings about not looking back. We did, and it was awesome. Not much has changed about Mission Ranch. It's as gorgeous and down-to-earth (for Carmel!) as it was on that sunny day we said our vows outside of the party barn.
A quarter of a century later, even the skies celebrated our silver anniversary by welcoming us with shimmery, glittery clouds and a few sparkly raindrops. Sometimes, you can go back, and it feels really, really good.
Happy 25th anniversary to my everything. I'm the luckiest bride in the world. I love you Jimmy Nelson!