For this week's Friday Five, here are a few more more recent photos – rather than the usual random collection of pics from our RV lifestyle galleries.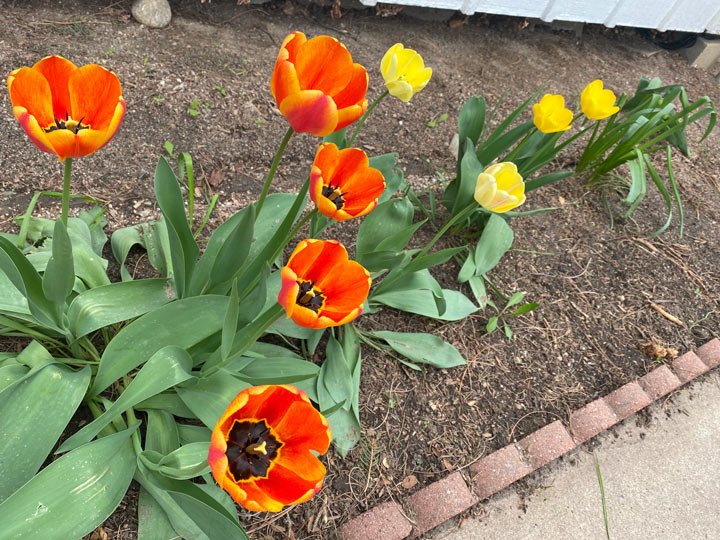 Spring time came as quickly as it went with our arrival at the new Live Work Dream summertime home base.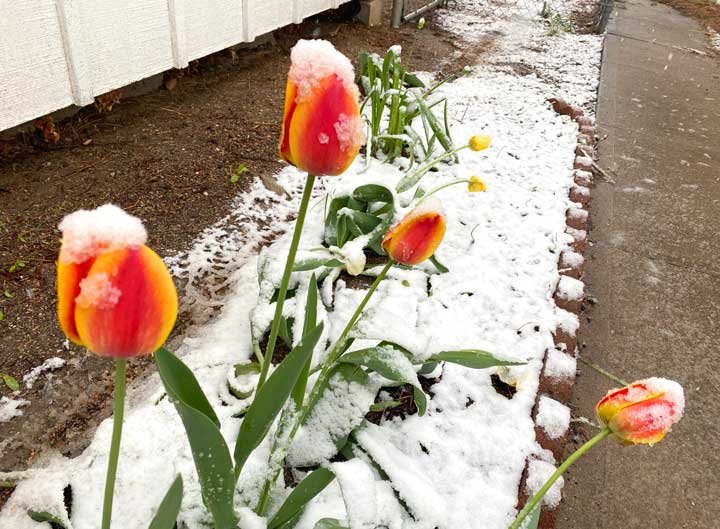 Welcome to Colorado! If you don't like the weather, wait fifteen minutes or so…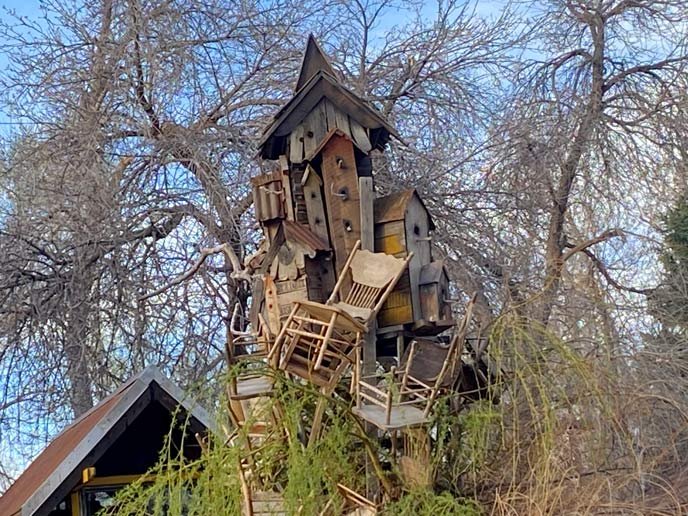 It's been fun exploring our new surroundings. The small community of Bellvue, Colorado is just down the road a bit and around the bend.
And that just happens to be home to the Colorado Shoe School. How cool is that? Their truck certainly made it into our Cool Campers and unique rigs gallery.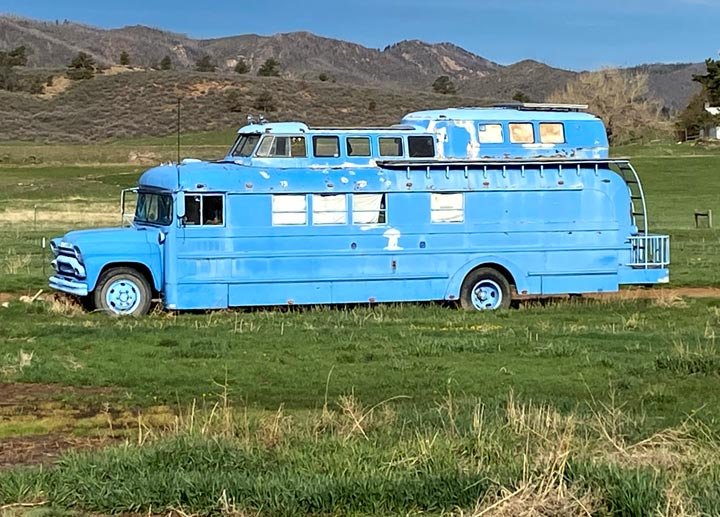 Here's another cool camper we found in a field, nearby the Noosa farm and factory we discovered on another long run through the surrounding hills.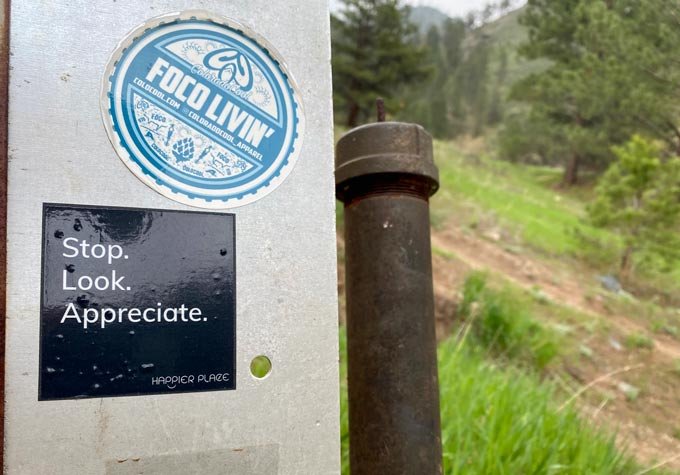 I may also offer a few more than five photos this time. After all, I haven't been updating the galleries as often as we are taking pictures. I hope you appreciate that – as much as we're appreciatin' FoCo Livin'…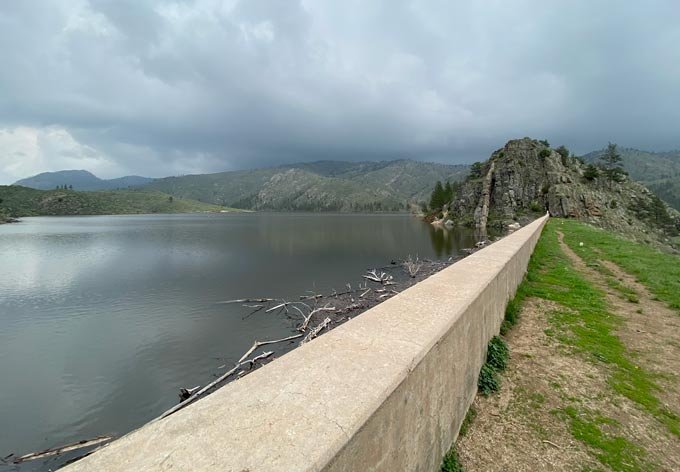 These few are from a short hike we took around the Gateway Natural Area, just a short drive away.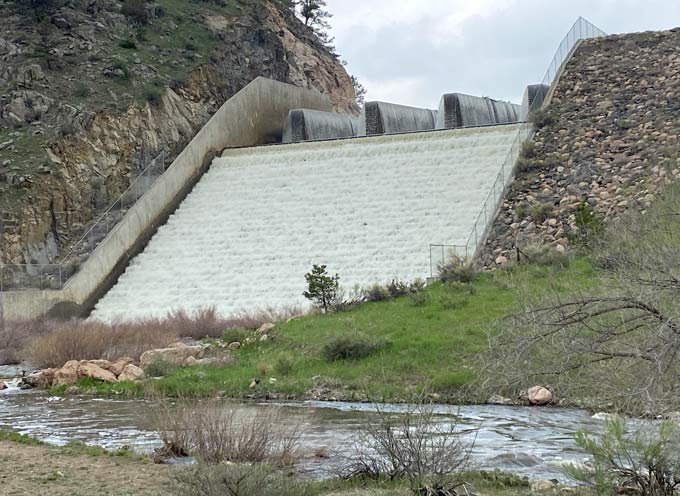 Access to quick adventures like this outside our backdoor are a reason we love Colorado. Where else might we find a dam waterfall like this within a few miles from home?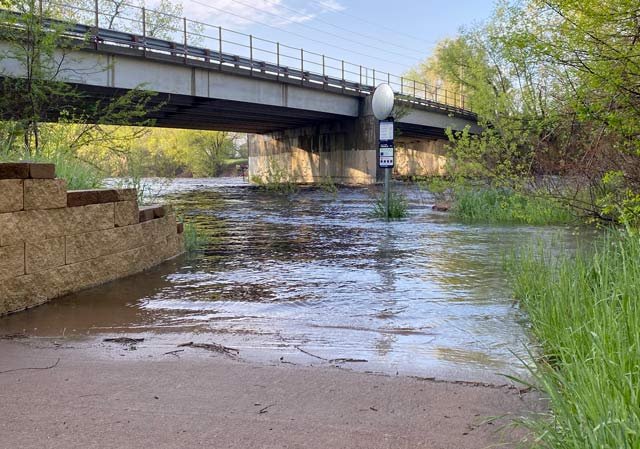 Woop! Speaking of water, the Poudre River was a little high on another recent run.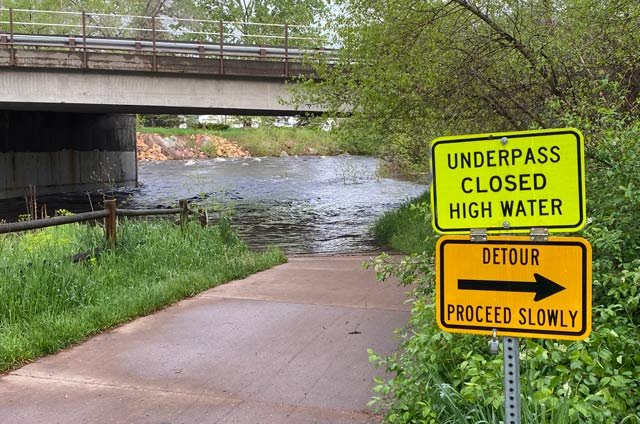 Trail management is clearly a full time job in Fort Collins. We've encountered crews plowing snow off the trails, mowing, and picking up trash. And they must be on top of all current river conditions to deploy these courtesy signs. Though, it appeared pretty apparent to me that the trail was closed ahead here.
The Poudre River Trail system is another reason we purchased our property here.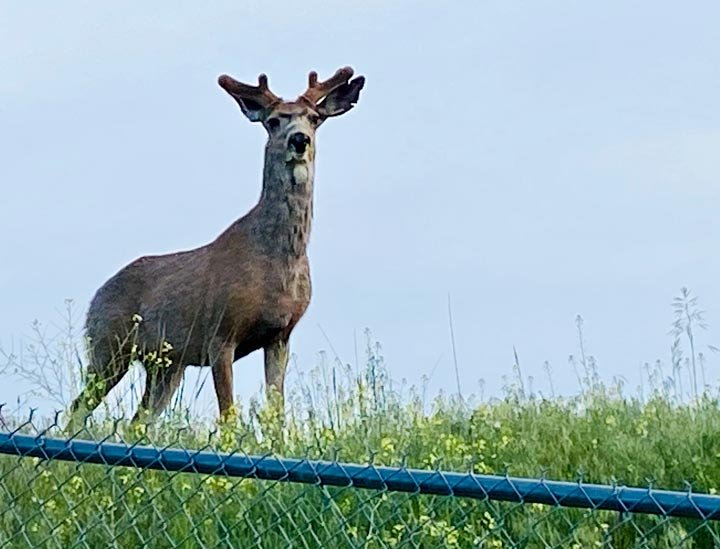 And we're clearly not the only ones who call it home.
I'll do my best to keep the count to five photos for next Friday's Friday Five. Help me out by commenting to suggest a topic I can search from 14± years of our nomadic lifestyle photo galleries.