I decided to write this Journo app review after recently having my guest post published on the Journo Travel Blog. Check out Why The RV Lifestyle Is Ideal for Digital Nomads then read on for my full Journo app review.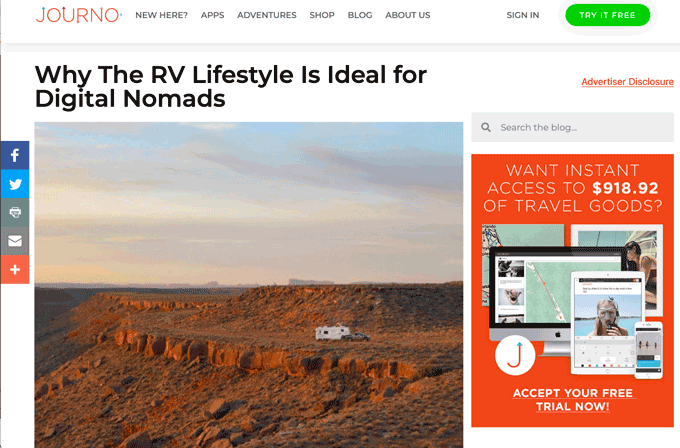 Where was this travel blogging app when we hit the road 13+ years ago!? Oh wait, there weren't any apps at all yet. That's why we started this blog. But you may not want to worry about website maintenance, WordPress, or whatever plugins you might need to track your travels. If not, then the Journo travel app is for you.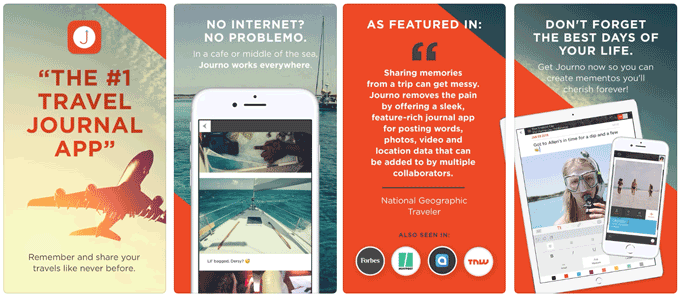 Start an Easy Travel Blog with this Journo App Review
The Journo Travel Journal and Blog app is designed for globetrotters and digital nomads. It is a quick and easy way to track your travels with blog style updates and simple mapping integration. But Journo is much more than a mere travel blogging app. Journo offers a suite of apps to make life easier for digital nomads, RVers, and anyone always on the go to the next adventure. In short, it is the premier online community for travel junkies.
I've only just begun to check it all out, so my Journo app review only skims the surface. Consider starting a free Journo trial account to see for yourself everyting this cutting edge travel app has to offer. For starters, I'll begin with the easy travel blogging. We've been doing that more than a decade now, the hard way.
How to Write A Simple Travel Blog
If you live on your phone, you know how challenging it can be to keep a travel blog updated. Forget about easily updating a map of every location you visit. You may have different apps for sharing your photos, keeping travel journal, and tracking your adventures on a map. You and your partner or the entire family can now do it all with the Journo travel app.
To be clear, Journo is an app for your iPhone or iPad. The Android app is coming soon, and a desktop version is in the works. With so many digital nomads and globetrotters living on their iPhones, the Journo app offers everything needed to keep a slick travel blog, and much more.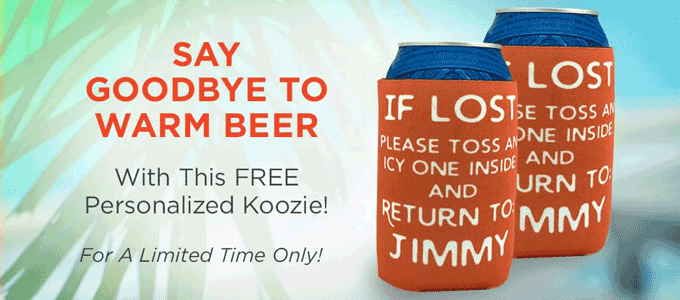 Within minutes of downloading the Journo Travel Journal and Blo‪g app, I created my free trial account and started blogging. Compared to the WordPress app, posting my first entry was fast and simple. Launch the app and you will see your most recent Journos, or any your Journo friends have shared with you. More about that in a minute…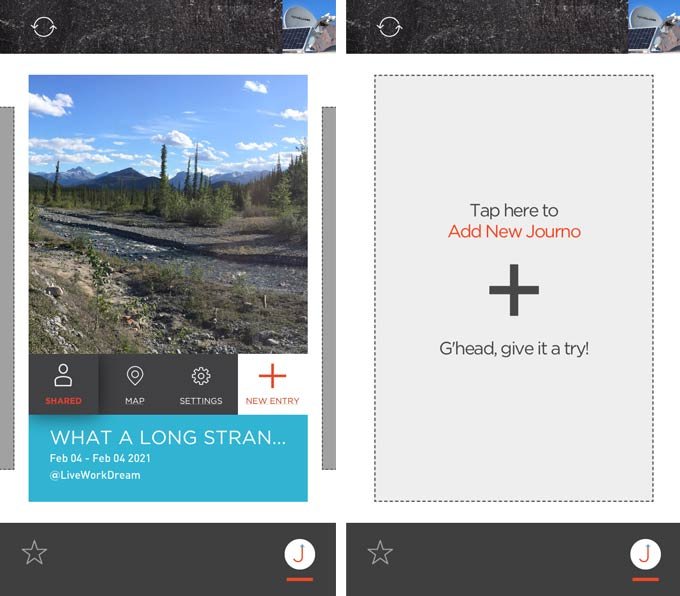 Swipe either direction and hit the + to add a new Journo.
What's a Journo?
Sure, "Journo" is the app. But it's named after the simple Journo travel blog entries you can post with ease. It takes just a few taps. Give your Journo a title and start writing. The interface is very intuitive. It's simple to add links to your text or insert phictures and videos from your Photos.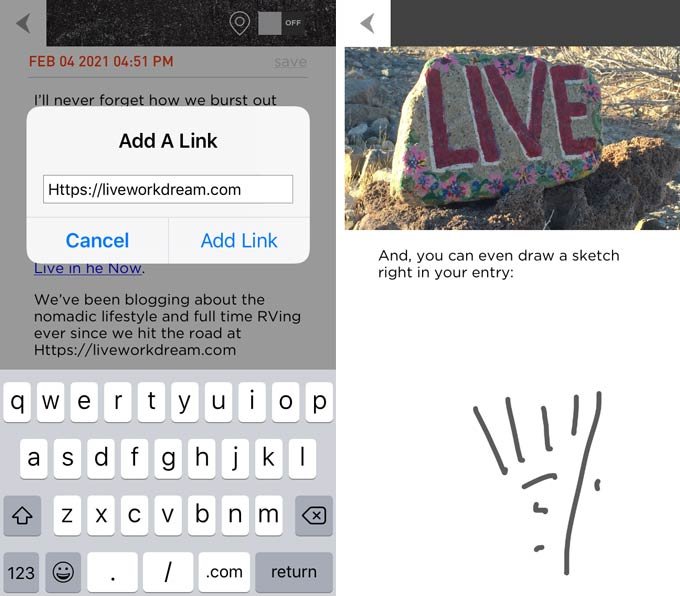 The Journo app even let's you sketch right on the screen to add drawings or handwritten notes. That's a neat feature! Personally, I really like the integration of easy mapping. The app automatically assigns your current location to your Journo entry. Or you can easily search and add any map location around the globe.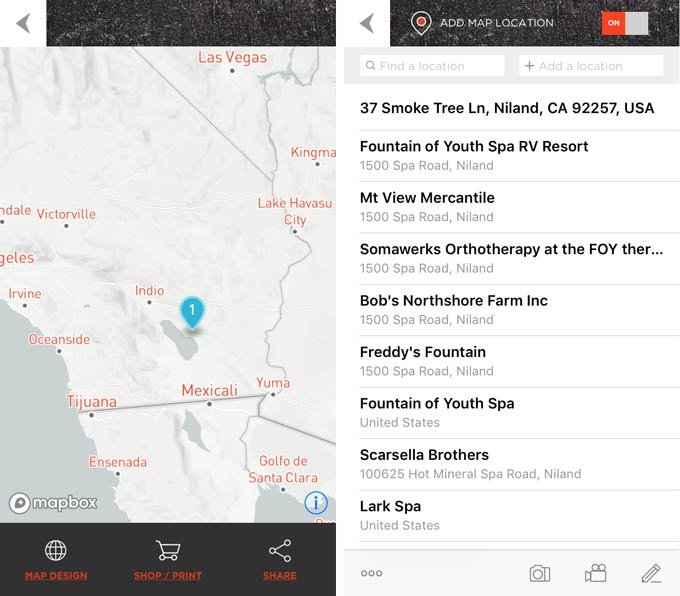 I've manually updated every location we've ever stayed on our full-time RVing states traveled maps for more than 13 years now. While the Journo travel app doesn't track your routes – yet – this would have saved me a whole lot of time and trouble over the years.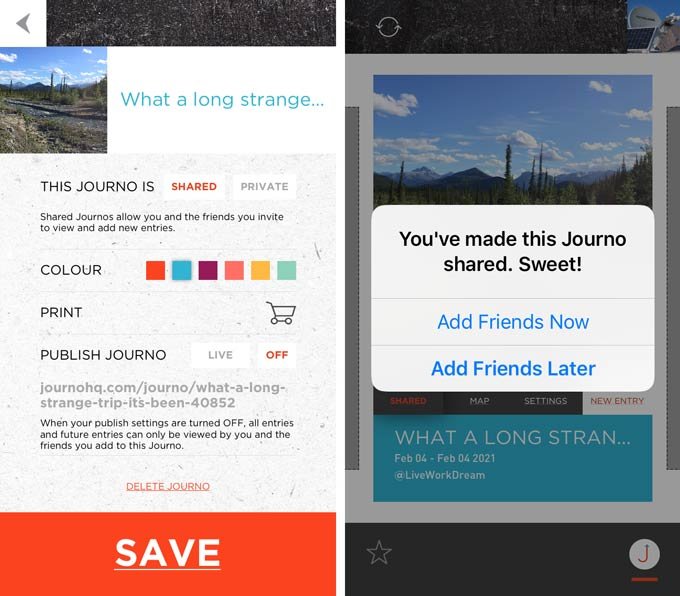 Select a color scheme and cover image for your Journo. Set it to Shared or Private, and hit Save. That's where the power of the Journo community kicks in. Like any popular social media network, you can add friends. They'll be notified of all your new entries. Invite them to Journo, and you can follow the adventures of fellow digital nomads you meet in your travels.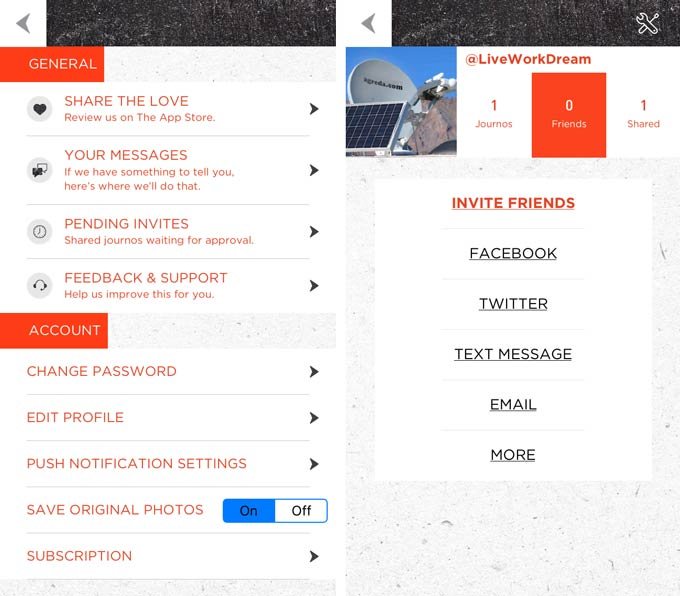 The Journo travel app dashboard allows you to complete your profile, invite friends, check pending invites, and get messages or support from the team at Journo HQ. Oh, and there's even an affiliate component with impressive earning potential for additional passive income on the road.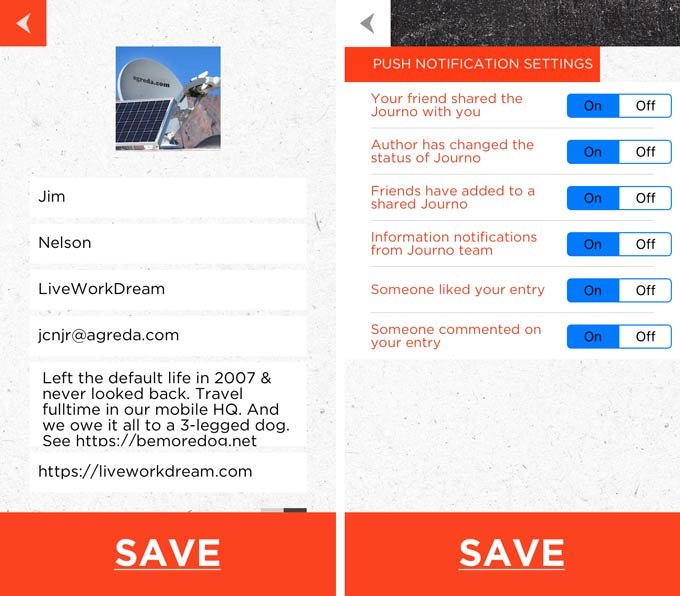 Is the Journo Travel Journal App worth it?
No Journo app review would be complete without discussion of price and value. With a free Journo trial account, there is no risk to see if the app is right for you. When you consider the value of your time, and the benefit of easy travel blogging, The Journo app is a very cost-effective solution.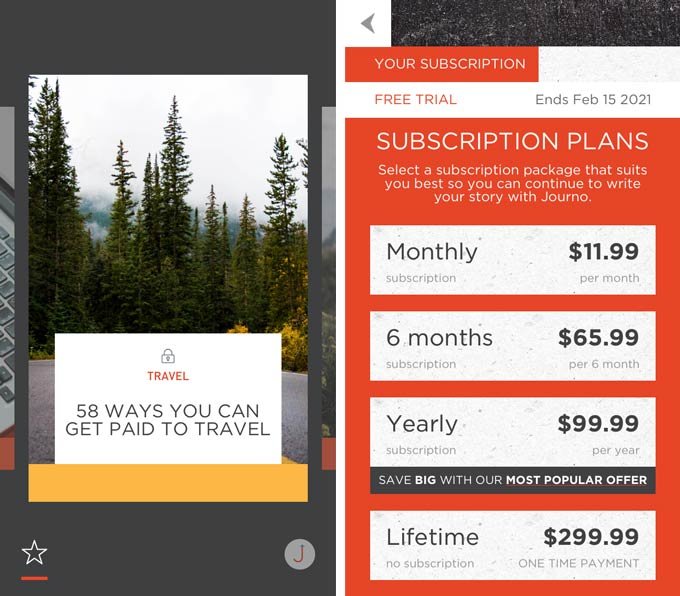 Yet, like I mentioned, this just skims the surface of the Journo Travel Coomunity. The app is packed with links to value added content. Hit the star icon to access numerous articles to help make the most of your travel adventures. RVing around the country or roaming around the globe, there is plenty to learn from the Journo Community.
A small selection of Journo Travel Articles includes:
The Bucket List Blueprint
Travel Writing Wizardry
Ways You Can Get Paid to Travel
iPhone Photography Tips
And much more!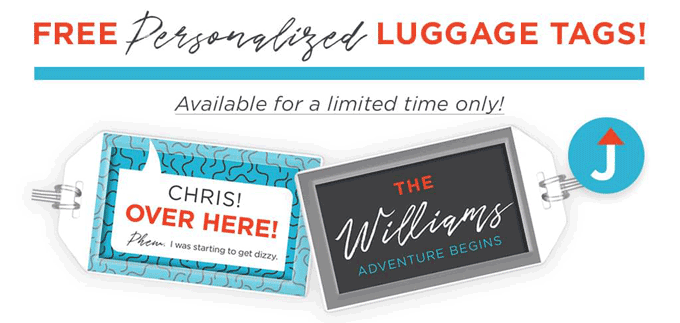 Did I mention Journo offers all sorts of free travel goodies in addition to the vast resources for digital nomads? If you're already on Journo, let us know what you think and send a friend request to @LiveWorkDream! If not, search for "Journo Travel Journal and Blog" in the app store.