No wonder I enjoyed Greenlights so much. The new memoir by Matthew McConaughey is much more than that. Sure, it is part memoir, but also part poetry, and part playbook for livin' the goodlife, with a bit of subliminal self-help thrown in for good measure. Greenlights is enlightening, funny, and has one powerful punchline: Keep on Livin…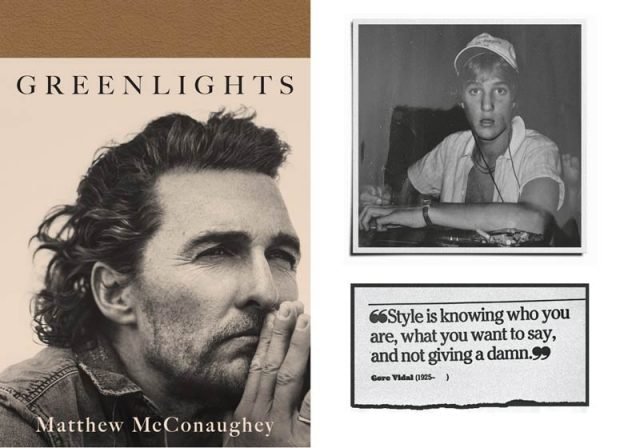 Keep on Livin' indeed. Live life to to the fullest. This is also a common theme in our book, Be More Dog: Learning to Live in the Now. But that's not the only reason I loved reading Greenlights. Yes, I enjoyed all the insightful bumper sticker sayings. I pondered the deep messaging in much of young Matthew's poetry. And as a long time fan, I was deeply intrigued by his autobiographical ramblings. But most importantly, I found McConaughey to be one of those genuine, good-hearted souls. One with which I have a lot in common. Did you know Matthew McConaughey was a fulltime RVer? Well, sort of.
Read Greenlights to Keep on Livin'
Greenlights author Matthew McConaughey is a Hollywood icon. I mean really, can you name one bad movie he has ever done? But McConaughey is more than the sum of all the characters he has become with every ounce of his being. He has also spent enough time on the road in his Airstream to earn the honorary full-timer title. And before that, he traveled in a van he outfitted himself. Once he started talking about boondocking and RV parks, I was hooked. Okay, I was hooked before that.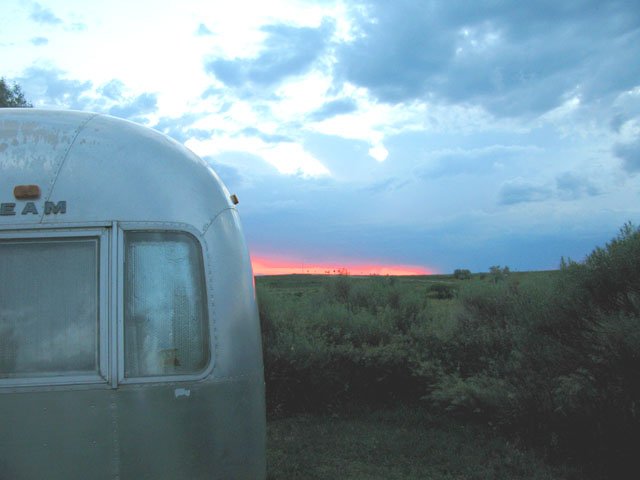 I first learned about Greenlights with McConaughey on the Rich Roll podcast. I was intrigued when Rich said Matthew hunkered down to write the book by camping out in the desert with no electricity. I then cracked up when I learned he did so while out boondocking in his Airstream trailer. So yeah, he may not have had hookups, but had electricity. Regardless, legend has it he took all the notebooks he has been writing in since childhood with him. Alone with his past, he sorted through all his memories, picked out the gems, and massaged them into a delightful collection of what he calls:
"…stories I witnessed and experienced, lessons I learned and forgot, poems, prayers, prescriptions, answers to questions I had, reminders of questions I still have, affirmations for certain doubts, beliefs about what matters, theories on relativity, and a whole bunch of bumperstickers."

~ Excerpt From: Greenlights by Matthew McConaughey
Bumperstickers, yeah. I've always loved bumper stickers, But McConaughey loves them so much, he "stuck bumper to sticker and made them one word, bumpersticker." Greenlights is generously peppered with plenty of these one-liners and words of wisdom.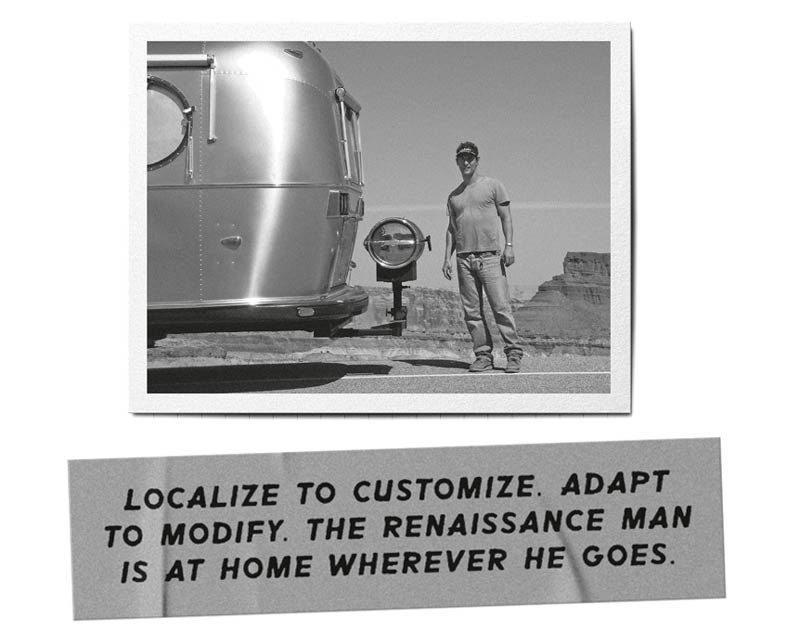 Succinctly put, in the authors own words, Greenlights is, well…"It's a love letter. To life." And the most meaningful message within that letter is to keep on livin'.
It's hard not to give away to much of this book. But I could never give it all away because it is filled with so many mental meanderings I'll need to listen a number of times before it all ever began to sink in. That's my only regret. I "read" the Greenlights Audiobook. The hardcover book looks like a masterpiece. It is filled with original writings, classic photos, and stylish typography drawing special attention to the poetry and prescriptions.
Aside from the many trailer tales he shares throughout Greenlights, I especially enjoyed hearing about Matthew's other worldly travels – and the otherworldly ones.

From the Amazon river and African villages to Malibu beaches and the Autobahn, McConaughey takes on the roads less traveled. And he shows us how those roads may not lead where you think.
dirt roads and autobahns (excerpt)

The road less traveled may not be a dirt road; for some, it may be the autobahn.
Robert Frost was right, taking the road less traveled can make all the difference.

But that road isn't necessarily the road with the least traffic…

~ From: Greenlights by Matthew McConaughey
Rene says I have a new man crush. I'm sure she was just thinking of Magic Mike. But can you blame me? Mathew McConaughey is a kind-hearted soul who loves deeply, works hard, and laughs even harder. And as for all the many words of wisdom he shares within the pages of Greenlights? Al I have to say is:
Keep on Livin'.