I avoid getting onto scales at all costs. But sometimes, you've gotta step up for the cold, hard truth.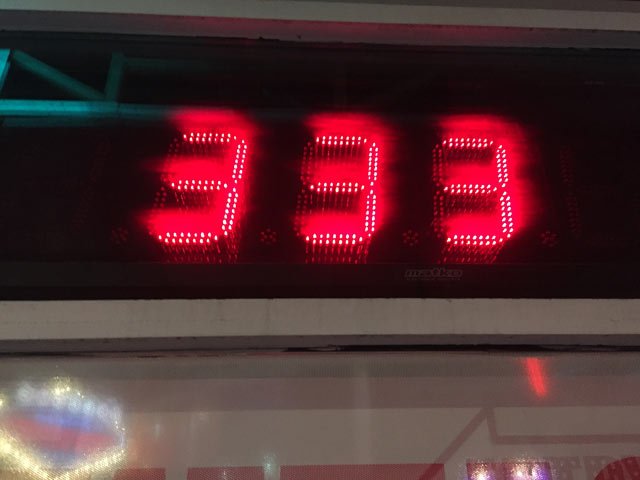 Recently we've been around two scales that we actually like. One of them is at the Heart Attack Grill on Fremont Street in Lost Vegas. No, we don't eat there, we just like stepping on their outdoor scale (together, obviously!).
The other scale we can appreciate is the Escapees SmartWeigh scale at North Ranch RV Park in Congress, Arizona.
RV Weight Reality Check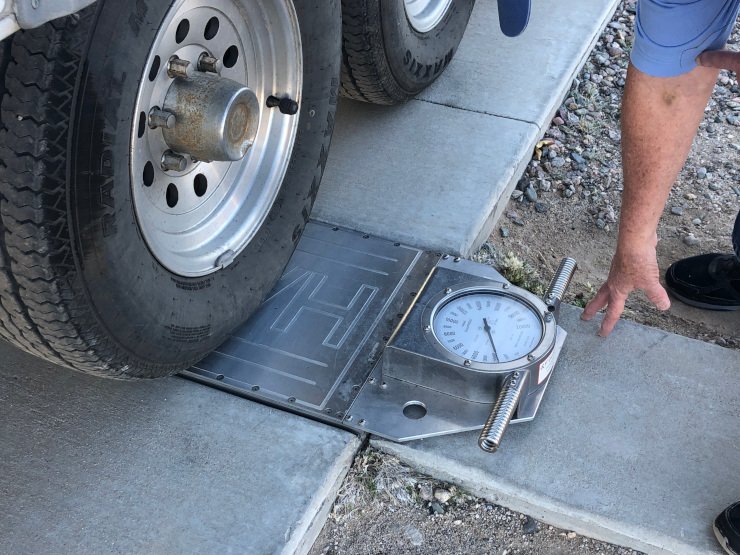 We've been weighed twice before, but hadn't rolled our rig onto the SmartWeigh scales since adding solar and satellite to the roof. Not a whole lot about our setup had changed since then, until last summer. That's when Jim added his custom slide-out RV workstation desk to our rig.
And ever since then, I've been a nervous wreck, constantly wondering if the heavy desk put us over our safe RV weight limit.
Then the Universe conspired on my behalf. A couple of months ago, Escapees asked me to write a blog post about SmartWeigh. The timing was perfect. Congress, Arizona wasn't too far off our route to Fountain of Youth, so I said "Of course!" and away we went.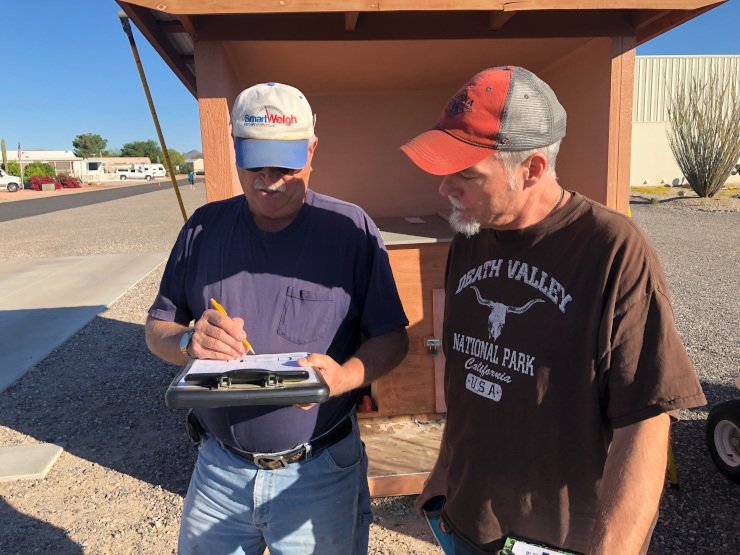 We learned a lot that day, and drove away with a few considerations that may impact the way we RV. But I'm keeping those weigh-in findings under wraps for now. Escapees gets first dibs on our discoveries for an upcoming blog post. When it publishes, I'll share it here.