Few places in this world are as much of a throwback as Vickers Ranch. As chief wringer washer wrangler for the summer, I'm happy to oblige.
Happy to Be the Wringer Washer Workamper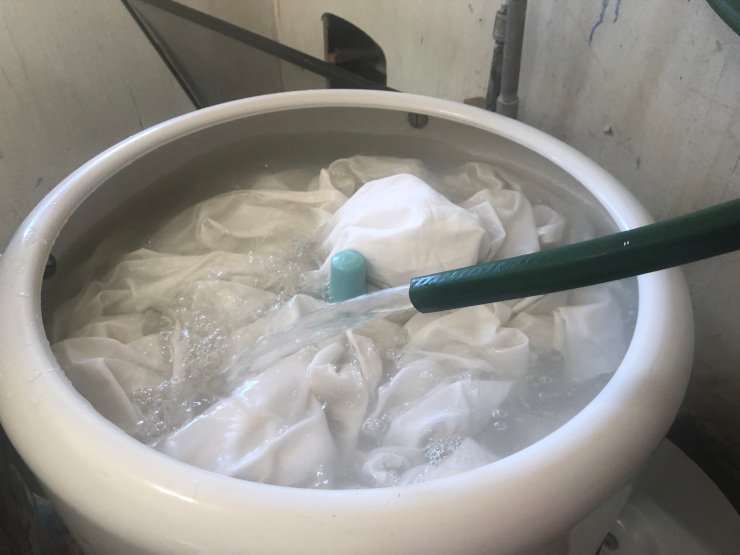 If you stay in one of their hand-built log cabins, you know the bed linens were washed just as they were 75 years ago. With a top of the line, old school wringer washing machine.
I'm sure some workampers would cringe at the thought of washing linens like this. So would my mother. But I like that old wringer washer. It's not a "set it and forget it" kind of appliance. It must be babysat, gently loved and protected. After all, you can't just go buy replacement parts down at Home Cheapo. Years ago when the previous washer went kaput, one of the Vickers drove five hours to Denver to get a replacement.
After the wash, linens get line dried in the afternoon sun for a fresh mountain scent not found in any bottle of fabric softener.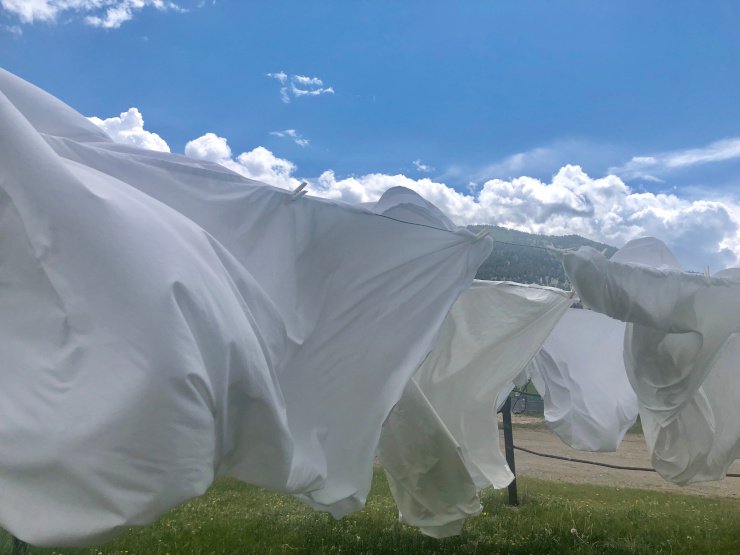 It's simple work, but a lot more tiring than sitting on my butt in front of the computer. There is, however, something gratifying about seeing that clothesline full of bright, white sheets blowing in the wind.