As our Wyatt Ray lounges about recovering from his gastropexy surgery, I'm reminded of how lucky we are to be nomadic RVers.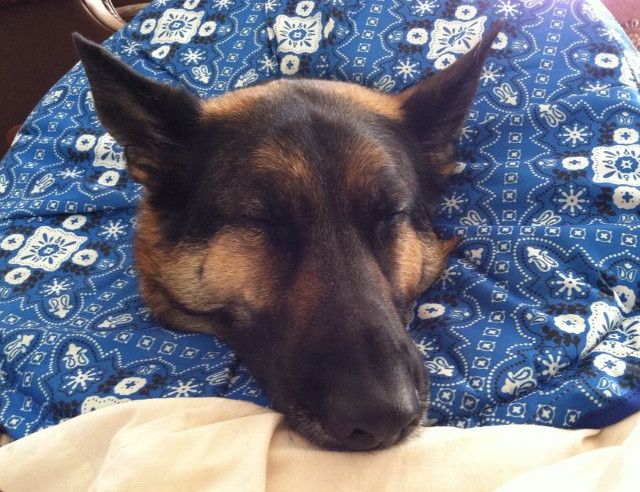 That's because finding excellent veterinary care is one of the biggest advantages of our mobile lifestyle.
The same holds true for human doctors too, but for now I'd like to share one of the best tips we have for making sure your pets get great care on the road while full-time RVing.
Veterinary Teaching Hospitals
When Wyatt needs any kind of procedure or has a medical emergency, the first place we'll point the rig is a veterinary school teaching hospital. Here's why: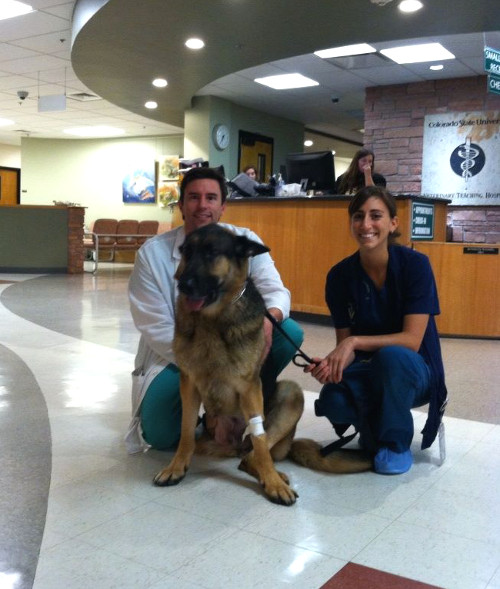 In the U.S. there are a limited number of AAHA accredited veterinary teaching hospitals. These facilities are ground zero for the brightest veterinary doctors, students and researchers in the world. Every day they're utilizing the world's newest veterinary medicine technologies and treatment protocols for their patients.
When you take your animal to a vet school for teatment, not only will you have fresh, out-of-the-box thinkers taking care of your fur kid, you'll also receive great prices. Why?
Because unlike private practice veterinary clinics, vet teaching schools aren't profit motivated.
Vet school hospitals are in it for the research, not for building a business, so most prices for any type of procedure or pharmaceuticals are far less than you'd find on the open market.
We've never had a bad experience at the three different veterinary teaching hospitals where our dogs received care. About the only downside is that because so many practitioners are looking at your animal, service can seem a little impersonal at times. But that's a very small price to pay for the excellent, affordable care we receive in return.
When your animals need excellent vet care on the open road, check out any of these veterinary teaching hospitals around the US:
Have you taken your animals to a vet school? If so, we'd love to hear about your experience.
Because they are