Happy Memorial Day weekend everyone! If you're itching to hit the road, here's a great article about the best national parks for RVers.
This guest blog post was submitted by Angie Picardo, a writer for NerdWallet, a personal finance and travel blog where you can find advice on traveling with your family and on retirement planning. Remember we love guest bloggers, so if you'd like to submit a guest blog post, contact us today!
Top National Parks for RV-ers
If you have retired or found a way to make money from your RV, you are probably looking to see the best of what America has to offer, all from your mobile home. Which national parks are most suited for RVers? Well, luckily, there are many! Here are 10 national parks in the United States that are must-see spots for you as an RVer.
Grand Canyon National Park (Arizona)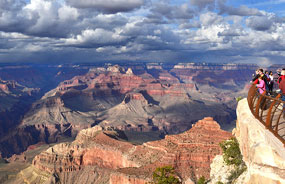 Perhaps one of the most famous landmarks in all of the United States is the Grand Canyon. If you have yet to take in the majesty and beauty of the canyon, then this should be on the top of your list on places to visit in your RV. It is the 15th oldest national park in America and offers plenty of space for RV and tent camping. Former President Teddy Roosevelt once said of the Grand Canyon, "The Grand Canyon fills me with awe. It is beyond comparison—beyond description."
Yosemite National Park (California)
Activities like hiking and climbing are just a bonus to already breathtaking views of Yosemite National Park. Aside from the plant and animal variety (160 total rare plants!) that you will see in Yosemite, the cliffs themselves make for a great view. There's little to not like about this park and it is very RV friendly. You will want to make plenty of time as it is impossible to see it all as the park spans over ¾ of a million acres.
Death Valley National Park (California)
If you thought Yosemite was large, well Death Valley dwarfs it by comparison as it registers in at over 3.3 million acres. Of course, you won't see the wildlife or vegetation that Yosemite has to offer, but the vast landscape is a camper's dream. Make sure to bring plenty of water to cool off, though, as temperatures are consistently over 100 degrees during the day. Low temperatures can get to almost freezing on average as well during the winter months, so the best time to visit may be in late fall or early spring.
Grand Teton National Park (Wyoming)
The Grand Tetons can be an absolutely beautiful site to take in. The park is practically the same size as Yosemite, and there is just as much to see. There is a national forest surrounding the park and plenty of water around to see, unlike Death Valley. So if you are a camper that needs to be around bodies of water, then Grand Teton would be more ideal for you.
Yellowstone National Park (Wyoming/Montana)
Yellowstone is one of the most famous national parks in all of the world, let alone the United States. It is the oldest known national park on Earth, and its majesty has held up beautifully. No matter what time of the year it is, it's always the right time to visit Yellowstone. The wildlife in the park, the geysers, and the scenery— everything about the park has made it one of the most famous. There's a reason that people keep coming back to the more than 2 million acre park year after year.
Kings Canyon National Park (California)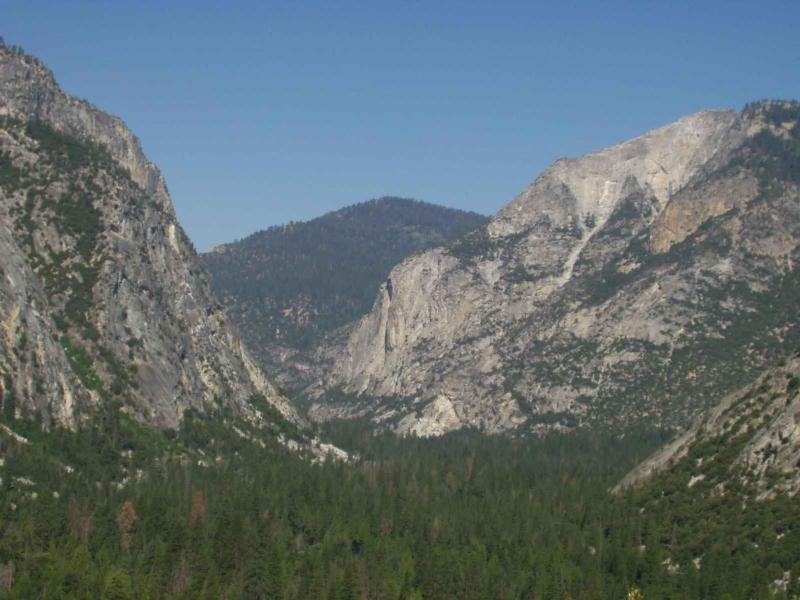 Nestled in the southern Sierra Nevada is Kings Canyon. The amazing trees, mountains and lakes make this a must-see for any RV-er. The elevation ranges by almost a mile from 2,100 feet to 7,500 feet. That range of scenery can make for a lot of great sightlines and stories to tell for ages.
Sequoia National Park (California)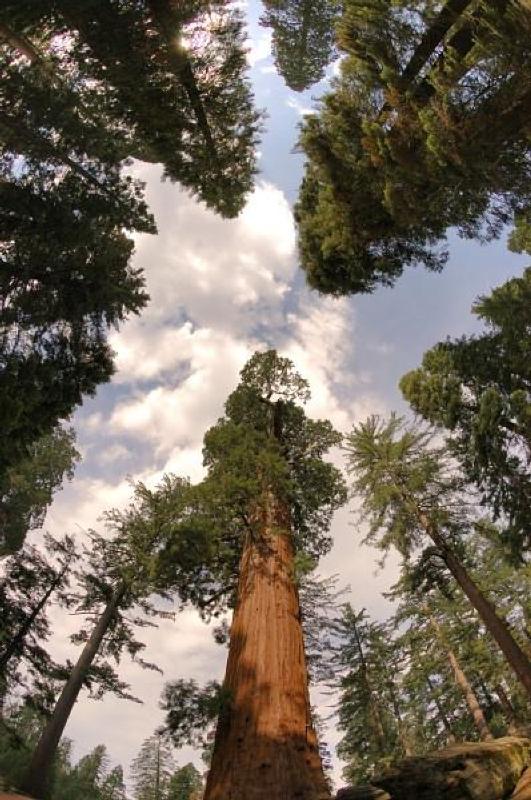 Just north of Kings Canyon National Park is the famous Sequoia National Park. Known for the absolutely mammoth trees that tower seemingly into the clouds, it truly is a sight to behold. It is a great spot to take the RV, park it and enjoy the beauty by hiking or horseback. Then return to the RV at sundown for a great night of camping and fun. There are even caves to explore and a tunnel made from a fallen tree!
Zion National Park (Utah)
Zion National Park is a bit smaller than some of the others mentioned in this list, but it's still large compared to the RV parks of the Eastern part of the country. The winding canyon that splits through the park is a breathtaking sight and it can be enjoyed year-round. It does get a bit hot in the summer, but that's the case with every spot in America. Still, the conditions make it an amazing adventure in all parts of the year.
Arches National Park (Utah)
Arches National Park is located on the East side of Utah and is known for being the home of more than 2,000 natural arches created from sandstone as well as the Tower of Babel. You've likely seen pictures of the arches and they are even more glorious in person. There is plenty of room for your RV as well and great camping that will be sure to satisfy.
Glacier National Park (Montana)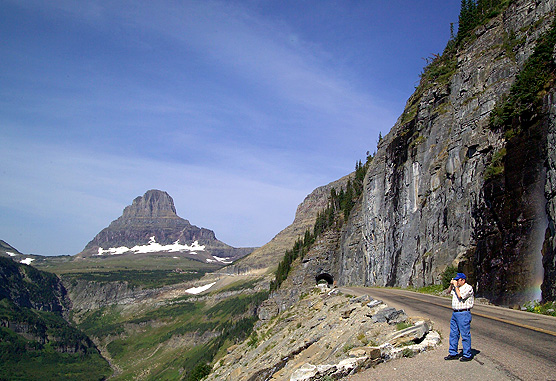 Lake McDonald and Saint Mary Lake, as well as the wildlife, make Glacier National Park a great spot to visit. Over 1 million acres large, the park spills into the British Columbia province of Canada. There are still glaciers there to see, but scientists fear that they may be gone by 2020, so now may be the time to take in the majesty of the park.
Angie Picardo is a writer for NerdWallet, a personal finance and travel blog where you can find advice on traveling with your family and on retirement planning.