In this second of three articles highlighting our most memorable and favorite places to camp in the U.S., here are the campgrounds and towns that made RVing in the Midwest fun for us.
What to Expect
We were such ignorant West Coasters when we cruised up into the Midwest the first time around in 2007. Neither one of us had any idea that we would find cheap camping, beautiful scenery, good eats and people so friendly they would invite us to their homes and churches just minutes after meeting us at a farm stand or grocery store.
One of the best surprises about camping in the Midwest was abundant and affordable city-owned camping facilities that range from basic boondocking to full hookups at a fraction of the price of privately owned RV parks.
In our early days we used the website FreeCampgrounds.com to find them, but now we rely on the Escapees Days End Directory. From urban campgrounds to rural places nestled inbetween farmland, we found lots of affordable places to park in the Upper Midwest, but not as many in Kansas, Missouri or Indiana where we spent time last fall.
Here are some of our favorite RV camping finds in the Midwest.
Fargo
We went to Fargo just out of curiosity, to see if it was anything like the movie.
What we discovered was that it's a far cooler town than we ever would have guessed. We might've considered living there if the winter weather wasn't so crappy.
Fargo's Lindenwood Campground made a perfect base camp to explore this booming tech-centric and oil-rich metropolis. The campground is set beneath beautiful canopies of huge trees and lush grassy banks that line the Red River. Get here later in the summer, however, since the park is often closed when spring snow melt floods the riverbanks.
When you're camped at Lindenwood, a paved multi-use bike path can get you from your RV to the middle of downtown Fargo, where a buzzing scene of farmer's markets, evening concerts and the famous Tochi Health Food Store is waiting with gourmet delights.
Another famous culinary landmark that's also worth checking out is Hornbachers Grocery Store, a Midwest experience where you can dive into tasty Scandanavian staples like lefse and spotted dick.
Fargo is also extremely dog friendly, with lots of parks and outdoor eateries to enjoy with your pooch. Our Jerry had a blast here!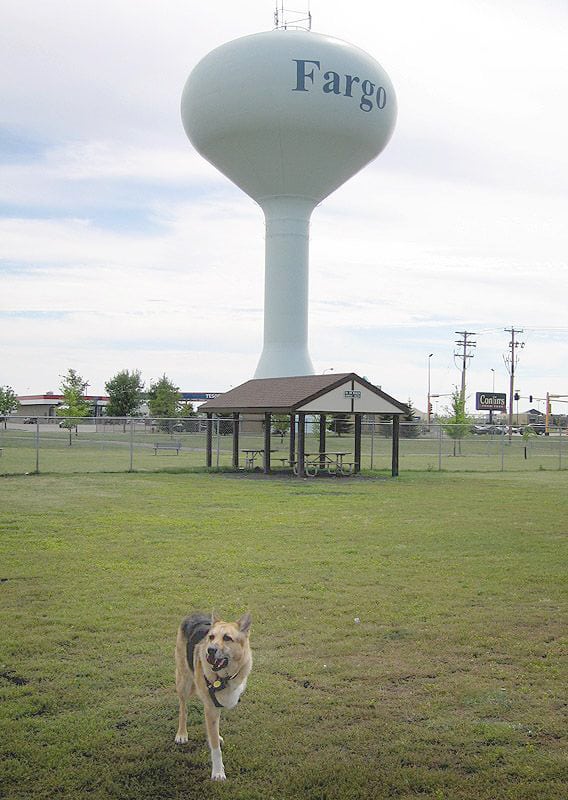 Duluth, Minnesota
Fewer states surprised us more than Minnesota. Some things were exactly as we envisioned them to be; yes, Minnesota has at least a thousand lakes, the state bird is the mosquito and the people are exactly as Garrison Keillor describes. What threw us for a loop was the diverse scenery, from prairie to forests to big cities.
At the time we visited Minnesota we were still looking for a perfect place to live in a stick house. I'd heard a lot about the excellent quality of life and progressive attitudes in some parts of Minnesota and wanted to see if it lived up to its reputation.
A fellow RVer told me that Duluth was a fun city so we drove over to see what it was about. Bob Dylan got his start in Duluth. Clearly, the hippies came and stayed, thank goodness.
Duluth is like a mini-San Francisco on the shore of Lake Superior. Sure it's seen better days as far as its economy goes, but when we were there it was clear that local economic development efforts were paying off. The tourism-based economic boom was responsible for a waterfront with scenery, museums and entertainment that rivals anything we've found in bigger cities.
When the hubbub gets to be too much, nearby forests and camping destinations offer quick relief from the 200,000 or so residents who call this region home.
Where to Camp in Duluth
If you go, the best place to experience Duluth is to park your RV on the marina. Yep, you can get a RV site with none or full-hookups at Lakehead Boat Basin. It's a little pricey at around $40 a night for full hook-ups, but definitely worth the cost.
Don't expect luxury accommodations. Lakehead boat basin is an asphalt parking lot. But it's situated near downtown Duluth, and you can set out your lawn chairs to watch the massive ships sailing by as they wait for Duluth's Aerial Lift Bridge (one of the few vertical lift bridges in the world) to grant port access.
Duluth's climate is a lot like any coastal town, and you'd swear that you were looking out at an ocean, not a giant lake. We had a ball exploring this upper Midwest city.
The U.P.
Michigan's Upper Peninsula is like a foreign country inside of the mitten state. With just three percent of state residents residing inside its borders, the U.P.'s tough and rugged locals are known as "Yoopers" who still strongly identify with their Scandanavian heritage and practically speak another language that you won't hear anywhere else in America. Yoopers are an incredibly independent and resilient bunch, which makes sense considering that this area has some of Michigan's most isolated towns and brutal weather.
Camping in the U.P. is available everywhere. Abundant water makes it a paradise for canoers but our reason for visiting was to see Whitefish Point, home to the oldest active lighthouse on Lake Superior and site of the infamous Edmund Fitzgerald Shipwreck in 1975.
Whitefish Point is also known as the Shipwreck Coast of Lake Superior. Over 150 massive ships have gone down in the bay and divers crazy enough to descend in these frigid waters can see perfectly preserved relics dating back to Civil War Days.
Since our diving days are pretty much over, we chose to experience Whitefish Point on terra firma, and spent time at the Great Lakes Shipwreck Museum, where the bell of the Edmund Fitzgerald remains preserved after being hauled from the catastrophic waters just a few miles away.
Jim wrote a great description of our trip to pay respect to the hundreds of souls who lost their lives in Whitefish Bay.
As the northernmost point of Michigan, you can bet that the summer weather was gray, drizzly and dreary. But it made a great setting for experiencing one of the Midwest's most lush camping areas.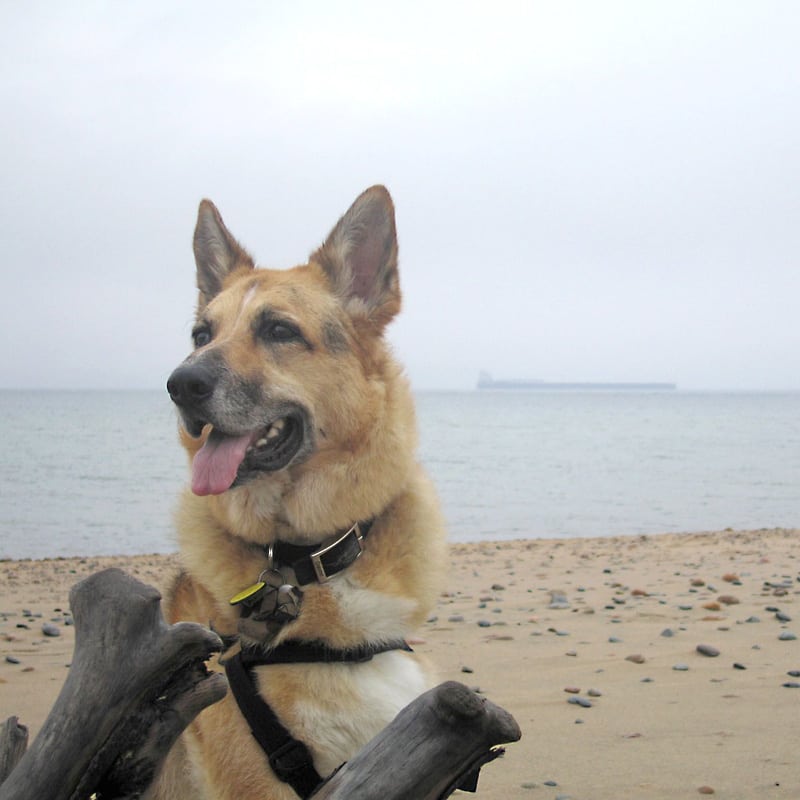 Camping was exceptionally cheap and scenic at Andrus Lake State Forest, where we boondocked beneath thick forest cover and toured local UP attractions like the historic Centennial Cranberry Farm. We didn't try any famous Yooper Pasties while we stayed, which is one reason why we will make it up there again some day!
Part Three Coming Soon
Our visit to the Upper Midwest occurred during our first two years as full-timers. Once we experienced the heart of Middle America, we knew there was no going back and full-timing was the life for us. Despite what left and right coast inhabitants may think, America is as diverse and interesting as any overseas destinations and years can be spent traveling along its blue highways without even scratching the surface.
While we do want to take more international trips in the future, for now we want to see as much of this country from the comfort of our home on wheels.
In my final installment about our favorite camping destinations, we'll cover the East Coast and Southeast. Stay tuned!