Are your fears of turning into a broke, destitute toothless hobo preventing you from living your full-time travel dream?
You're not alone. Most people will cite money concerns as the number one reason for not packing their bags.  Many are under the wrong impression that it takes a hefty trust fund to support the kind of roaming that Jim and I like to do, but we're here to tell you that just isn't the case.
With a little creativity and industriousness, you can support your road trip dream no matter where you are in life. From family units to solo travelers, you can find a way to finance your travel dreams now, before you're too old to enjoy this adventurous lifestyle.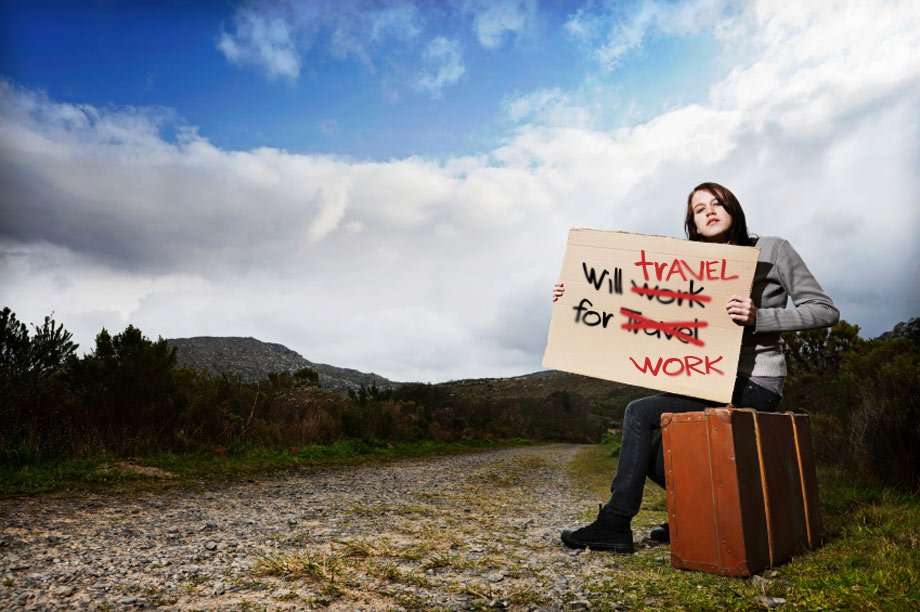 One of the best places to begin is with this awesome article by our friend Nathan Swartz from Wanderly Magazine, a monthly online publication that gives the lowdown on permanent road tripping.
In this beautifully written epic article, you'll read about individuals like Jim and I who have found ways to support ourselves while living the vagabondish lifestyle. Nathan will take you on a guided tour of how to find the best ways to support yourself while traveling and what kind of money to expect based on your chosen path.
As a full-time traveler with children and insanely talented graphic designer, Nathan knows the ins and outs of income generation on the road. This seasoned hobo has been seeing different parts of the country for years now, and his blog was our inspiration for really getting to know West Texas.
I know you'll love his writing, so grab a tasty beverage and kick back for 30 minutes while you dive into the secrets of supporting your road tripping lifestyle.