Allow me to stray from the topic of snowbird RV wanderlust for a moment here once again to share some more of that open source enlightenment.
When shit happens – and it undoubtedly will – we must deal with it, that's a fact. How we cope with emotionally difficult situations depends on how we choose to feel. Allow yourself to feel frustration, angst, embarrassment or whatever else ails you, and you'll certainly be dealt a bad hand.
Choose to reframe outcomes in your favor, and you can be free of pain and stress. Easier said than done, right?
Right. I have always asked myself just that. How? Exactly how does one correct their own reaction when in the moment of distress? Mindfulness teacher and meditation guru Jon Kabat-Zinn suggests by befriending your breath and dancing with the acuality of the event. Other ennlightened individuals will suggest by being – with all your heart and soul – in that very present moment, for that is when you have the choice to better your environment. Believe it, and this is easier done than said.
Immersing yourself in the present moment feels fantastic, and comes naturally when remaining calm in a peaceful environment. Simply being becomes much more difficult when spontaneity brings misfortune and distress. So again, how does one follow through after making the choice to feel good while the fan is praying shit everywhere? Just flip a switch in the brain? Yes. Turn off the fan.
My good friend NLP Dave explained an understanding of his that may help. I've been mulling over his allowance theory since our walk along the Eureka waterfront a few weeks back. From what I gathered – or if I recall correctly – negativity is a basically the resistance of positive thinking. The opposite of that resistance would be allowance. So, one must accept outcomes at face value and allow the silver lining of even the darkest clouds to shine through.
"Above every dark cloud, the sun is always shining bright. Except at night."
— me
Recent events and resulting anguish provided the opportunity for putting this precept to the test. After putting a major gouge in the side of our truck while attempting to fit in a tight spot where I had easily parked just days before, with fellow campers waiting to pull by, I wasn't exactly feeling quite chipper or acting very calm.
Quick coincidental digression: I recently read an article about EFT which Dave showed me can be a powerful self therapeutic tool. Practicing a quick touch sequence while focussing to let go of the pain, anger, embarrassment and distress I was feeling allowed me to clear my mind enough to accept what happened, and realize that how I was acting was making me feel so shitty. Being in the present at that time meant understanding the damage was done, and how I fealt about it was up to me.
I allowed myself to welcome a positive vibe about our new spot – in the campground that is, not on our fender.
As much as we shouldn't compare – nor should on ourselves – the whole scene could have been much worse. The scrape is purely cosmetic, any damage to the trailer would have likely been functional. We finally had a nice wide open good level spot, with a more beautiful view of the river and cliffs. Satellite connectivity was quick and cell phone reception was better. We now had plenty of water, produce and provisions. We ran all our necessary errands and had a spot available at the small riverside campground before the busy Easter weekend.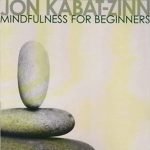 There is a moral or two to this story. There is a great free campground about 9 miles outside Green River on Hastings road. If headed before a busy weekend fill the fridge at the market in town and top off with water at the truck stop. That way you won't have to park again after rushing to town. Pay attention and never feel rushed when parking your rig. Just because you fit easily in a tight spot before, don't assume fitting again will be just as easy. Always have your navigator keep on eye on the trailer and the truck.
And if you happen add another battle scar to your trailer or tow vehicle, understand that freaking out won't fix it. In fact, it only makes matters worse.
Life Is Give And Take
You see, I have always looked at life like this. It's all about give and take. Life, that is. It's about giving what you're willing to lose to get whatever it is you want to take. Unfortunately, sometimes it takes being put to the test to find that perfect spot.And you must be willing to pay the price for living life to the fullest and loving every minute of it.
In other words – if you'll pardon my French one more time – sometimes ya just gotta say shit without letting it hit the fan. Because if you let it build up, life gets pretty stinky.
Epilogue: In nealry four years on the road we are fortunate and grateful to have experienced no major catastrophe. Perhaps positively dealing with the number of smaller mishaps that do occur will ensure we never do. After all, it is these dark moments that remind us to slow down and allow those silver linings to shine through.
Recommended Reading
FREE EBOOK: The Benefits of Mystical Oneness by Wayne (Wirs)
Mindfulness for Beginners by Jon Kabat-Zinn
The Power of Now by Eckhart Tolle