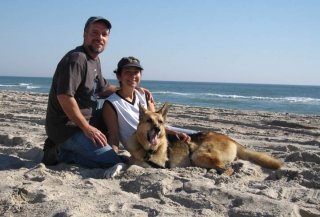 We've been on the road six months now, and time has flown faster than it ever did when we lived the conventional lifestyle.
We want to slow time down and extend this sabbatical. One way to do that is to spend less than we budgeted. We've managed to do that again, as this November Expense Report PDF shows.
Next week, we start another Workamping gig, at White Rabbit Acres Farm in Vero Beach, Florida. For 20 or so hours of work each week, we get a free place to stay in one expensive state — for the entire winter season if it works out. Talk about saving money!
In return, we get to find out if we are Farmer Jane and Farmer John material. We've always talked about starting up a small hobby farm to help pay for whatever land we settle on. By interning at White Rabbit, we'll learn the ins and outs of vegetable farming, raising chickens, making biodiesel, and doing what it takes to keep a small organic farm in top shape. Stay tuned.