Amazon has rated our new book a #1 New Release in Travel with Pets! Download the Be More Dog e-book or get the paperback to learn why we hit the road, and the many lessons we learned from our three legged co-pilot.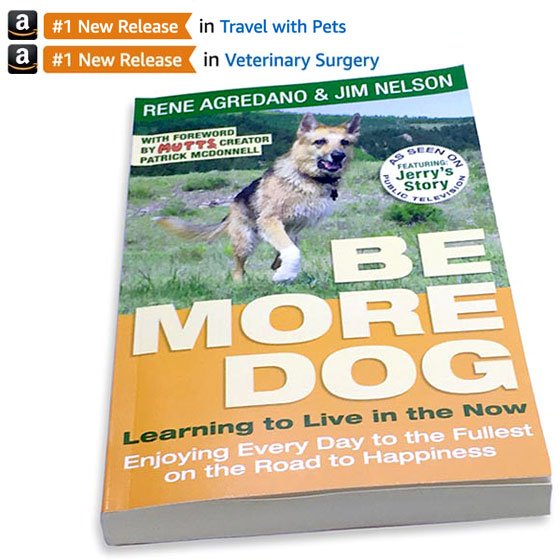 Be More Dog! The New Book from Full-time Nomads Rene & Jim
Be More Dog – Learning to Live in the Now is the inspiring story of how one dog with terminal cancer led his people on a spiritual journey that turned their life around and opened their eyes to the importance of living in the Now.
Recommended Product Reviews:
Answers to Our Most Common Questions:
Subscribe for Free Gift!
Sign up
to receive updates and receive a
free gift!
We'll never send you spam or any other email, just notices of new blog posts. Confirm your subscription and we'll send you a coupon for
half off our e-book
. Unsubscribe any time!