We enjoy our satellite radio. How else could we catch Coast to Coast AM, Outlaw Country, Ozzy's Boneyard, and 80s on 8, or the Chill station, wherever we go – in the truck or at home in the trailer? Only with our detachable SiriusXM Satellite Radio Receiver, of course.
While visiting our friends in the remote northwest, however, the reception on the radio degraded and the signal kept dropping. I had mounted a permanent antenna on our roof, when we installed the RV DataSat 840 satellite dish.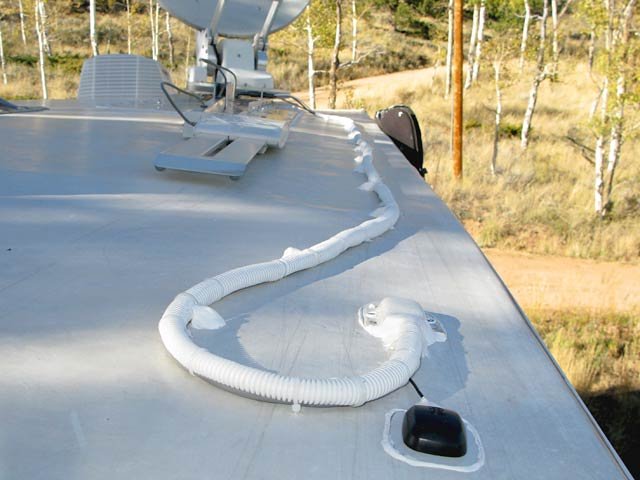 Once parked in the trees, we noticed our favorite stations fading in and out like we only heard once before – on our long strange trip to Alaska. Thankfully, we have an extra SiriusXM Indoor/Outdoor Radio antenna for just such occasions.
Believing our location may be causing the issue, I tested my theory by attaching the external antenna and waiving it around for the best signal strength. That got me thinking…
What Satellite Does SiriusXM Radio Use?
Wondering which direction to point the antenna, the good ol' Google gave me a quick answer: there are actually two SiriusXM satellites: 85 West & 115 West
SiriusXM Radio uses two satellites appropriately named "Rhythm" and Blues" placed in parallel geostationary orbit, one at 85 Degrees West longitude and the other at 115 Degrees West longitude.
For more technical details, and a history lesson about the original "Rock" and "Roll" satellites, check out this article about how satellite radio works.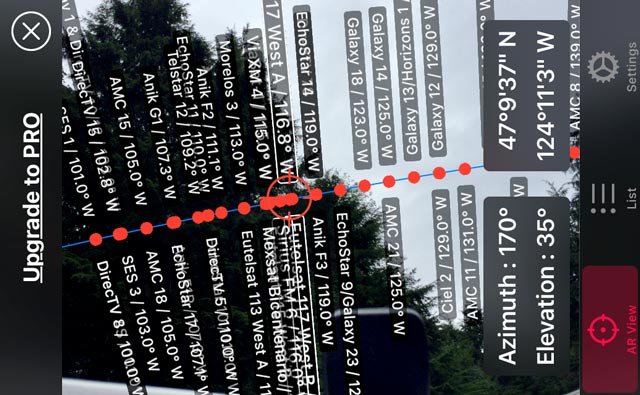 After routing the external antenna out a window and placing it on top of our slide, I grabbed my handy Satellite Pointer app and quickly proved my theory. Both of the SiriusXM satellites were obstructed by trees.
By pointing the antenna just right, however, the signal strength improved enough to enjoy the late night ramblings of George Nory without interruption, and grind away while slaving away to Black Sabbath.