We love sharing our best RV tips and fixes with the world, but here's something that we need your help figuring out. Can you fix our messy RV closet?
This Messy RV Closet is Getting Old
I have a feeling this problem is specific to fifth wheel owners with closets in the back of their rigs. If this is you, read on.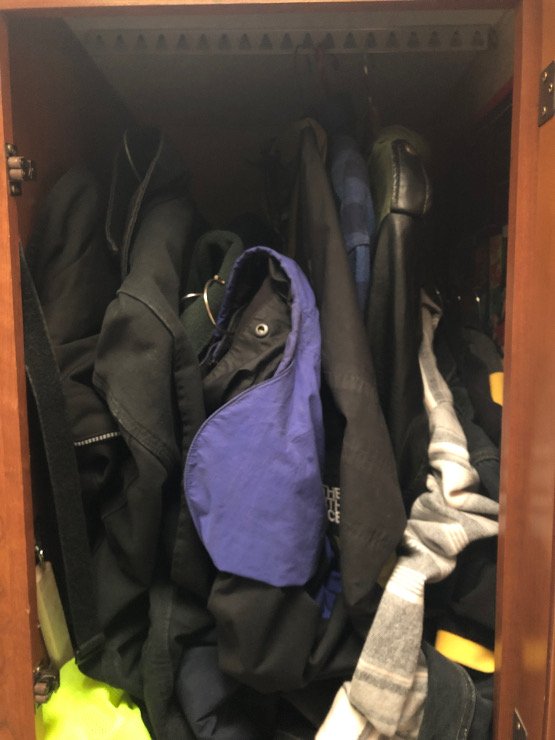 Do your clothes end up on the bottom of your closet after driving? Ours do. And over in the bathroom, our towels fly off the tension rod we installed over the bathtub.
This never happened in our other awesome Arctic Fox 245N fifth wheel. Even though it was smaller, that rig had a big wardrobe closet and bathroom. Both were placed directly over the RV axles, which I think is the reason things on hangars stayed put.
Our current Arctic Fox 275B has one small closet placed against the back wall of the RV, and the bathroom is back there too. Both are located far from the axles, in the bounciest part of the rig. And after four years of living with this mess that greets us every time we roll to a stop, I still haven't been able to find a good solution to prevent it.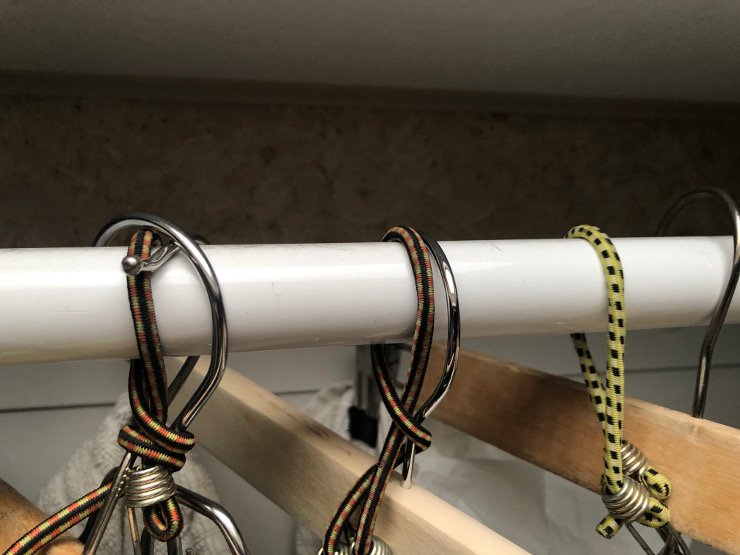 My current hack solution is to use bungee cords to tie down the hangars. I also tried using Velcro tie-down strips. But both improvisations are a tedious hassle whenever we need to get a jacket or use the shower. Every time I put them up or take them down, I find myself saying "There's got to be a better way!"
Dear reader with the bouncy closet and bath, do you know of a better way to handle our messy RV closet? If so I'd love to know about your RV closet organization ideas!