Do you know how to relax? I'm not sure I do, especially after reading this article in the Guardian about unplugging and learning to relax. So much of what the author describes resonated with me. Sad to say that although the full-time RVing lifestyle puts the tools for relaxation at my fingertips, I still have a hard time with this concept.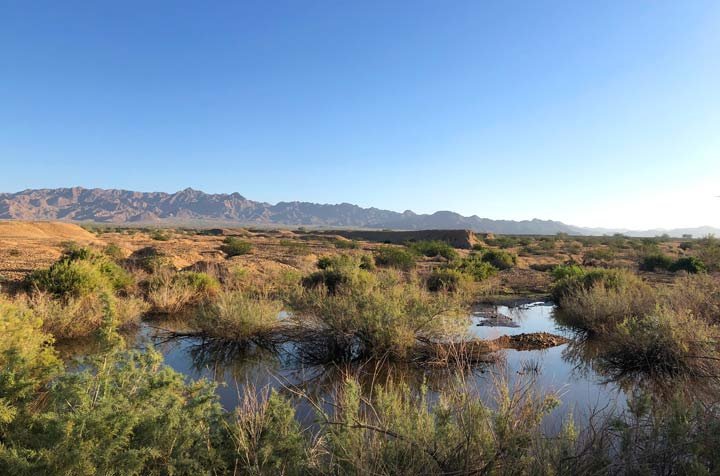 According to a report by Ofcom this summer: "Most people in the UK are dependent on their digital devices and need a constant connection to the internet." It found that 78% of us now own a smartphone – rising to 95% of 16- to 24-year-olds. We check these phones on average every 12 minutes of our waking lives, with 54% of us feeling that the devices interrupt our conversations with friends and family, and 43% of us feeling that we spend too much time online. We can't relax with them, and we don't know how to relax without them. Seven in 10 of us never turn them off. — 'Learning to relax can be life-changing': how to find your comfort zone
I hope your holiday was good. Our was. We spent the last few days with family, doing Christmasy things. And as much as I enjoyed seeing my parents and extended family, eating and drinking too much and celebrating the holiday, being away from everything going on "out there" in the rest of my world was unsettling.
What was I missing? Did something need my attention? Was there someone on Tripawds who needed help? I worried. All. The. Time.
I resisted "checking in" on things, doing my best to stay present and appreciate how fast time is flying with my aging parents. But it was mighty hard to do it.
It's easy to blame the fact that Jim and I built a living around being online and being available to our customers and members 24/7 without fail. Most of the time we succeed in our goal to do that, and I wouldn't trade what we do for anything in the world. But at what point is our goal interfering with our human need to just relax, to just be? I'm not sure.
This weekend we have dear friends traveling a very long way to see us and ring in 2019. I've promised Jim and myself that we will take a mini-vacation, and stay away from our laptops. I want to be present. I want to see things around the Salton Sea we've been talking about exploring for years. And I want to enjoy the people I care so much about without the constant interference of devices and apps and phones and everything that consumes our digital life now.
Wish me luck.
(P.S. I hope you find the Guardian article a good read, and will consider helping this great newspaper with a year-end donation. We need more intelligent news like this, it's becoming a rare commodity in this world).