Jim and I have soft spots in our hearts for rescued animals. At one time we thought that our next business endeavor would be starting up a home for old dogs. We said we would call it "Jerry's Kids."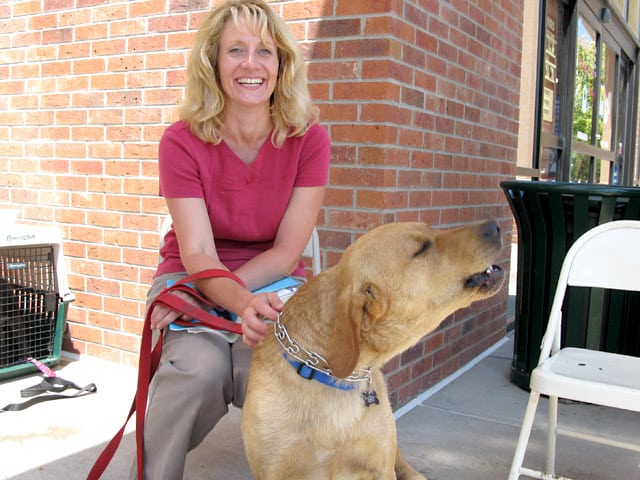 But in November 2007, we got a good dose of reality during our volunteer stint at Safe Harbor Animal Rescue in Maysville, North Carolina. Working there opened our eyes to the grueling work involved in running an animal sanctuary, and we quickly came to the conclusion that we just aren't cut from the same cloth as those who give up their lives for animal rescue advocacy.
Last fall while we were still in Fort Collins, we stopped at Petco and met up with Karen Straight, executive director of Kindness Ranch, a rescue home for former lab research animals. I learned about them through my friend Lilla, who volunteered at their ranch in Hartville, Wyoming last year.
Kindness Ranch takes in animals who are released from research labs where they were subjected to product testing. Karen finds loving homes for those who are adoptable and ready for their first real homes. And for animals who are too challenging to adopt out because of issues resulting from their cruel imprisonment, Kindness Ranch is a sanctuary, and their last chance for happiness.
Karen was at Petco with a few dogs who are ready for homes, including Jack, pictured above.
Please help Kindness Ranch any way you can. This is a great organization with a heart of gold, and they need all of the assistance they can get for the animals.