RVDataSat 840 Satellite Internet hardware and MobilSat service reviews, support and tips for RVers
DIY RV cabinet Wifi Network rack with cooling fan keeps temperature low for RVDataSat Satellite Internet system hardware.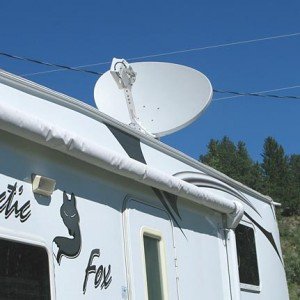 We get online anywhere with our new RVDataSat 840 satellite internet system with Insta-Sat service from MobilSat. Read about why we purchased it and how it performs.