We had no topic suggestions for this week's Friday Five. So I'll share a few quick photos from my exploration of the Golden Wonder Mine. Fair warning: there may be more than five!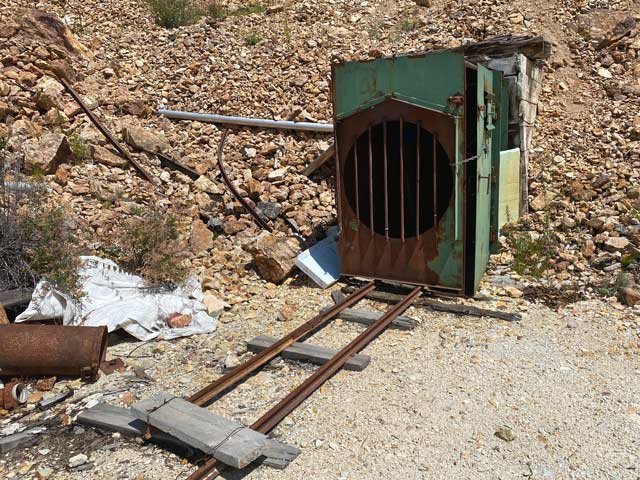 I won't get much into all those mornings, Larry would show up in the office with more new maps and claim deeds for Rene to research. Old maps really, really old. Suffice it to say that those piqued enough interest to explore the Golden Wonder mine.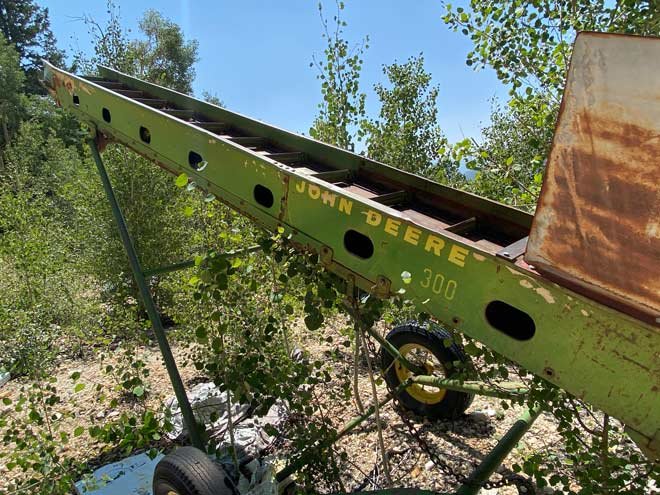 I've always wanted to check out the site, which can be seen from the lower ranch. And technically, I was not trespassing.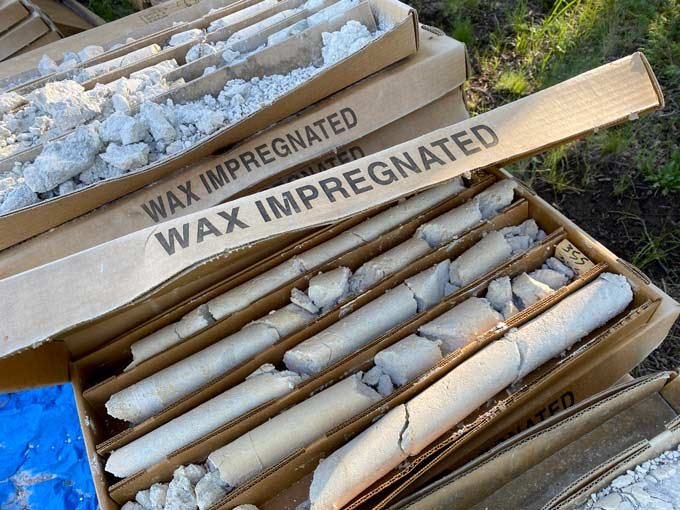 I did not go to the main site, down the hill behind the locked gate. I went up past that pile of Golden Wonder core samples workers left behind long ago.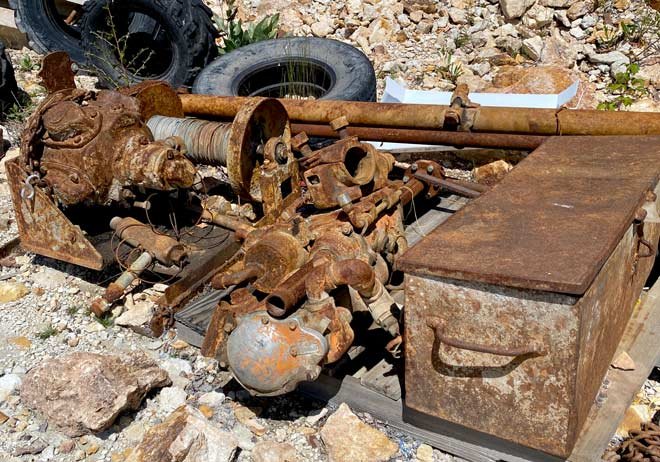 I saw no Keep Out, nor any No Trespassing signs where I went. And no, I won't tell you how to get there. But I'll show you what I found.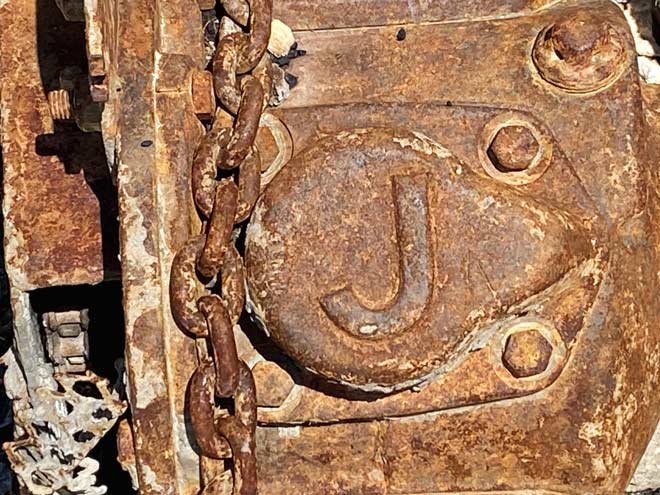 Nothing much of interest really. At least not to any modern day prospectors. Nor to any mining investors, by the looks of things.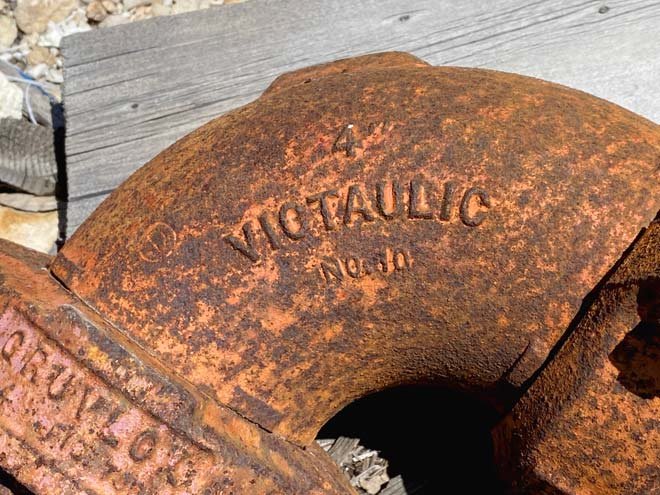 Unless of course, you're interested in a rusty old 4″ Victaulic elbow. Yeah, I am, weird that way…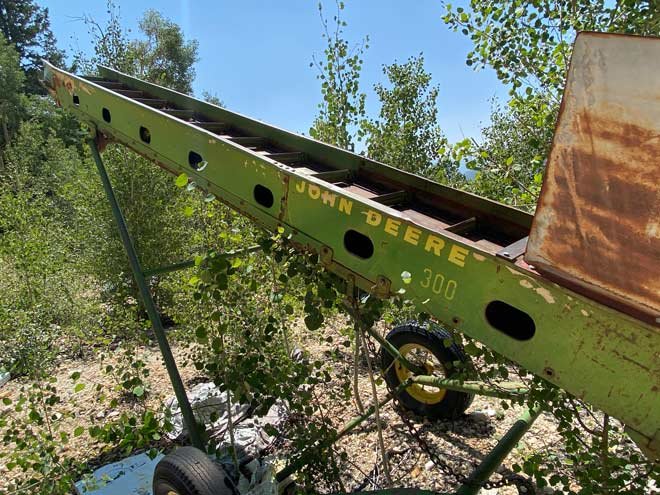 It's quite apparent, that nobody has been working the Golden Wonder Mine for quite some time. And there's no sign they'll be back any time soon.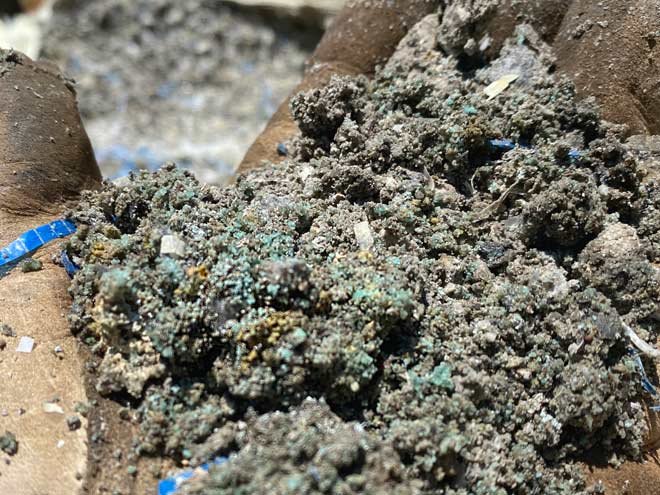 Things will stay that way, if Larry has his way! Unless he finally gets his chance to jump that claim someday.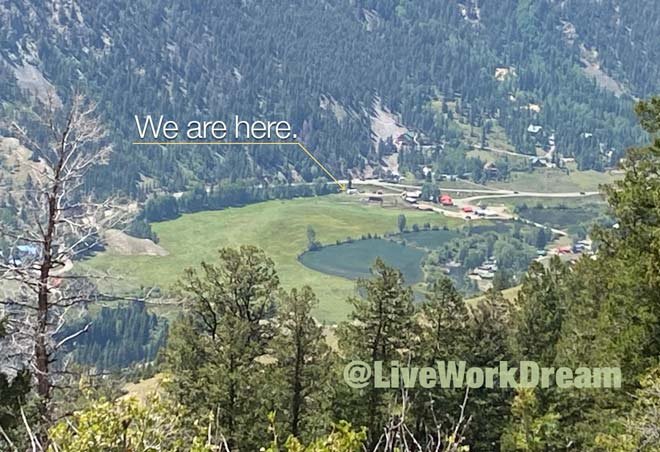 Oh, and this is another view of our workamping site, looking down from the Golden Wonder Mine above Vickers Ranch.