Scoring a free spot to stay overnight is tricky business, no matter how long you've been on the road. We made a huge mistake trying to find a spot in Idaho last week, so now I'll abide by a new free overnight RV parking rule.
They Don't Always Work Out Like This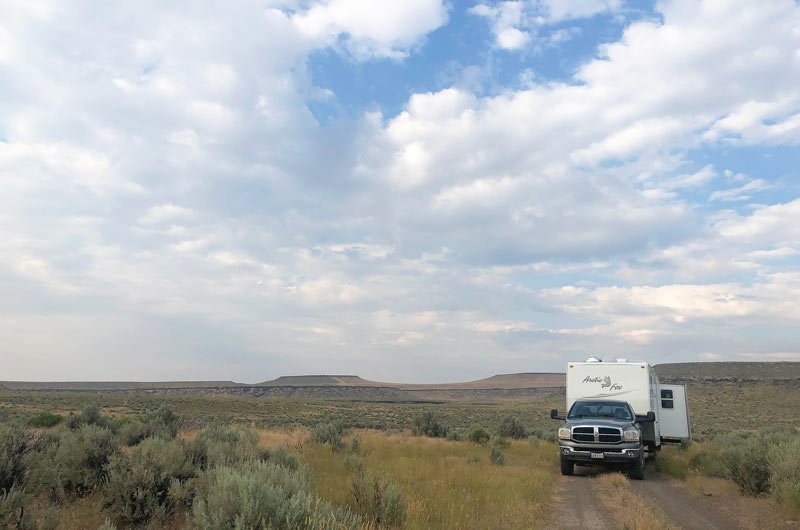 We left Colorado after the Rocky Mountain Overland Rally and headed toward the cool Washington coast. Friends of ours have acreage with RV parking, so how can you turn that down? We don't!
Finding places to stay was easy. One of our favorite stops was at Great Basin National Park in Nevada. I'll share more about that on Wednesday but meanwhile, here's the dumb move we made while looking for free overnight RV parking in Idaho.
As always I consulted our Escapees Days End Directory for a free spot somewhere near Boise, our stop for the night. Usually between that and FreeCampsites.net we manage to find a convenient place to stay, like the spot in the above photo. It was a public lands recreation area just north of Jackpot, Nevada.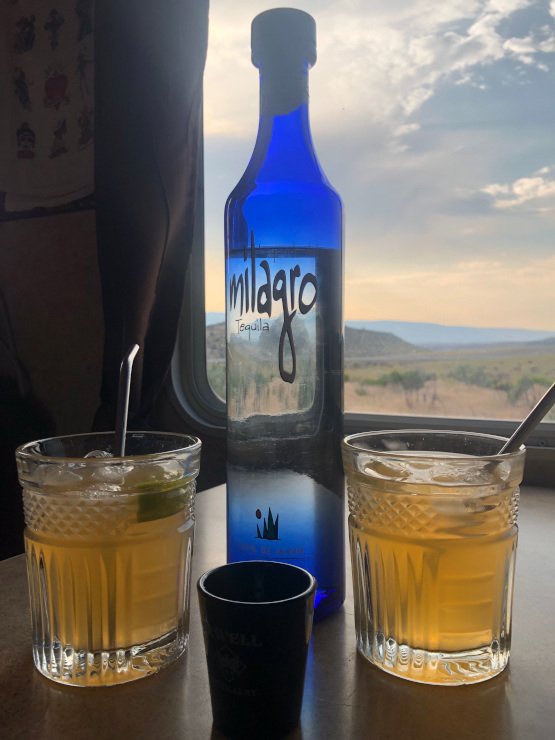 Boise didn't have too many overnight parking options for us. Most cities don't these days. America's homeless problem has put a huge crimp the availability of free parking for legit RV travelers. It's not their fault, but it's the truth.
We did find one spot six miles outside of Boise, at a place called Lucky Peak Lake.

It sounded promising, and was worth the extra drive. The view was spectacular and we had the place to ourselves.
My New Free Overnight RV Parking Rule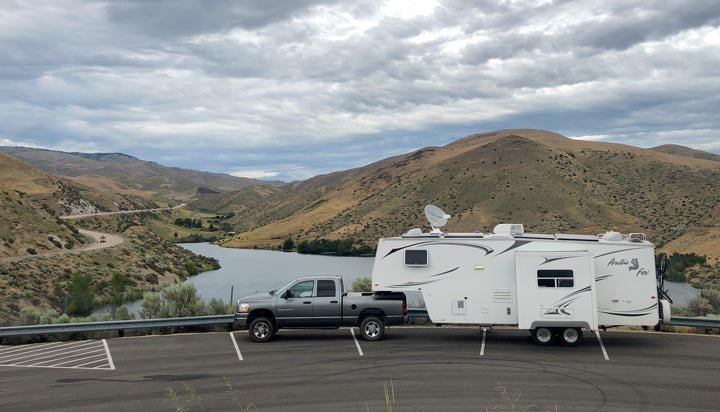 Too bad that at 3 am, we were awakened by a knock at the door and a flashlight shining in our bedroom window. It was a cop, informing us that overnight RV parking was banned on the dam.
"But officer, there are no signs that say that," Jim pointed out.
"I know, I won't cite you," said the cop, who let us stay the rest of the night. Not that our sleep was any good after that.
The next day I realized my big mistake in choosing this place. See, both of our favorite free camping resources rely on users to update the location information.
Look at the description by the last person who stayed overnight at Lucky Peak Dam. It was in 2012. Since then, only one person has viewed the spot, without parking for the night. Obviously, things have changed since 2012.
So now my free overnight RV parking rule is this: if the directory shows that nobody has actually stayed overnight at a location within the last three years, forget it. Someone else can be the guinea pig, and we'll get a better night's sleep somewhere else–even if we have to pay for it.