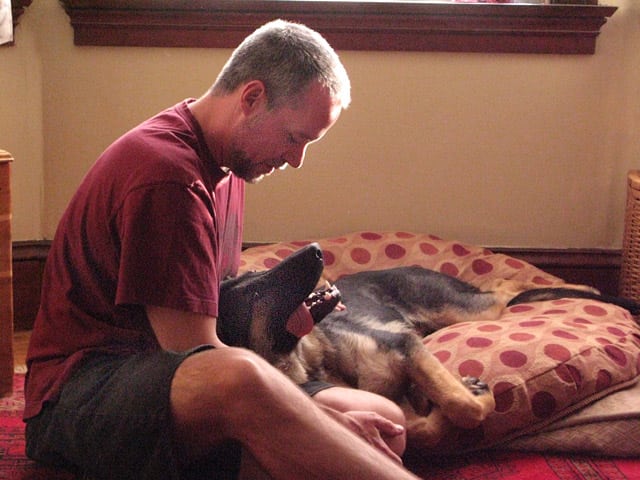 Life never seems to go exactly as planned, but sometimes the universe makes things happen in a good way that you'd never expect them to.
We are so happy to announce the arrival of Jerry's Leg-a-cy, and our new Tripawds spokesdog, Wyatt Ray Dawg.
Jerry, we know you would have a great time with this boy. He's super hard headed and really smart like you! And while no other dog can ever replace your beautiful self, we know how much you want us to always love life to the fullest. Wyatt is showing us once again what that means.
Here's how Wyatt came into our lives . . .